Masa Ito's Rock TV celebrates 200 shows with Michael Schenker as a special guest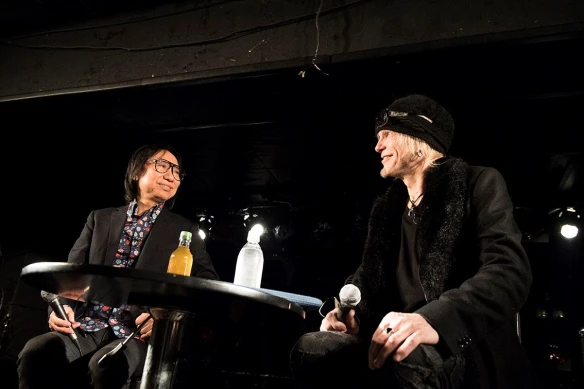 On Sunday 28th January, Masa Ito's Rock TV filmed its 200th show in front of an audience in Shibuya with German guitar legend Michael Schenker as a special guest. Roppongi Rocks was of course there.
Masa Ito is the most famous rock music journalist in Japan. Here in Japan he is even more famous than some of the artists he interviews. He has been instrumental in introducing many foreign artists to the Japanese market since the early 1980s. He has worked in print and radio and in recent years, in addition to his radio show Power Rock Today on bayfm, one of his main outlets has been the Masa Ito's Rock TV show which he launched in 2014.
Special guest for the 200th show was none other than Michael Schenker who was in Tokyo to promote his new Michael Schenker Fest album "Resurrection" (being released in Japan via Ward Records and internationally via Nuclear Blast).
Masa Ito interviewed Schenker in front an enthusiastic audience of lucky fans. Schenker talked about the new album "Resurrection" which features three legendary former MSG vocalists – Graham Bonnet, Gary Barden and Robin McAuley – as well as Doogie White from Michael Schenker's Temple of Rock. It also features old MSG musicians Ted McKenna, Chris Glen and Steve Mann. As several of the band's members are based in Scotland, Schenker said that he has been rehearsing in Scotland. Schenker drives himself up there with a pit stop in Manchester along the way.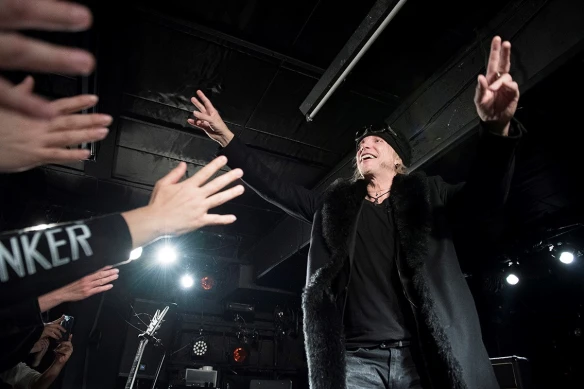 Schenker is very pleased how the new album came together and having four different singers was not a problem as it sort of fell naturally who sings what on the different tracks. He also discussed how Metallica's Kirk Hammett ended up as a guest on the album. While Schenker says that he doesn't listen to music as he focuses on "self expression", he said he had heard Metallica's "The Unforgiven" while shopping clothes in Paris and liked Hammett's guitar playing. Michael Schenker, who regularly tours in Japan, said that the new tour will kick off in North America in March and that he didn't yet know when the next Japan gigs will be (it's only three months since he last performed in Japan).
To the audience's delight he did mention that he named his current band Michael Schenker Fest with a view of having guests ("No guest, no fest!"). In addition to the legendary names already in the band, he said that Klaus Meine of Scorpions and Phil Mogg of UFO would be great to have as guests sometime during the new world tour.
www.facebook.com/michaelschenkerrocks