Album review: Zephyra "As The World Collapses"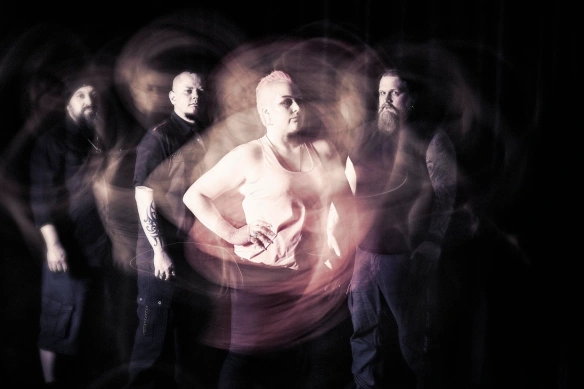 Zephyra gives us modern Swedish heavy metal on their second album.
Zephyra is a promising small-town metal band from Sweden. Following a couple of self-released demo EPs, the band released its debut album, "Mental Absolution", in 2014. Now they're back with a second full-length album, "As The World Collapses". It is a band that has grown up that we can hear on an album which showcases the band's diverse metal influences.
Some of what Zephyra does reminds me of Battle Beast and other things remind me somewhat of Amaranthe, although this album is much less polished. Zephyra is perhaps Amaranthe's unwashed cousins from the countryside. Echoes of other bands aside, Zephyra is more of a mix of heavy metal, melodic death metal and thrash metal. We get some symphonic touches in here as well. There are keyboards all over the album, yet there is no keyboard player in the band. Fierce vocalist Åsa Netterbrant has quite a vocal range. She mixes growling with clean singing and it works very well.
Zephyra's second album has a few rather catchy metal songs. The album is quite even throughout, although some songs are clearly more to my liking than others. The anthem-like "Virago", combining the catchy and repetitive phrase "What do you want from me?" with heavy melodic music, is the album's stand-out track. "My Gift, My Curse", a rather Amaranthe-like track, is another favourite and so is the opening track, "Words Of A Demagogue".
Zephyra's "As The World Collapses" will be released on 5th August by Inverse Records. The band will tour in Europe in support of the new album.
Zephyra – band members
Åsa Netterbrant – vocals
Tony Netterbrant – guitar
Tobias Oja – bass
Kujtim Gashi – drums