Interview: Treat "We're a hard rock band with melodies"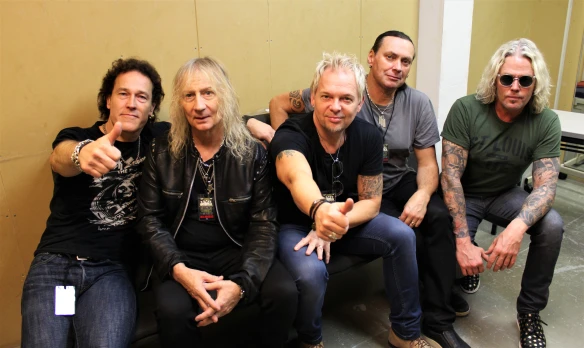 When Swedish melodic hard rock band Treat recently did its fourth Japan tour, Roppongi Rocks' Stefan Nilsson met Anders "Gary" Wikström and Pontus Egberg backstage for a chat ahead of their Tokyo gig. 
Having made it big in the mid-1980s as part of a wave of Swedish melodic hard rock bands, the 90s proved tougher for Treat's kind of music. They disbanded in 1993 but reformed in 2006 and have now released three studio albums since the reunion: "Coup de Grace" (2010), "Ghost of Graceland" (2016) and "Tunguska" (2018). The current line-up – Anders "Gary" Wikström (guitar), Robert "Robban" Ernlund (vocals), Jamie Borger (drums), Patrick Appelgren (keyboards) and Pontus Egberg (bass) – is the same as they had in the late 1980s apart from King Diamond bassist Egberg who joined in 2016.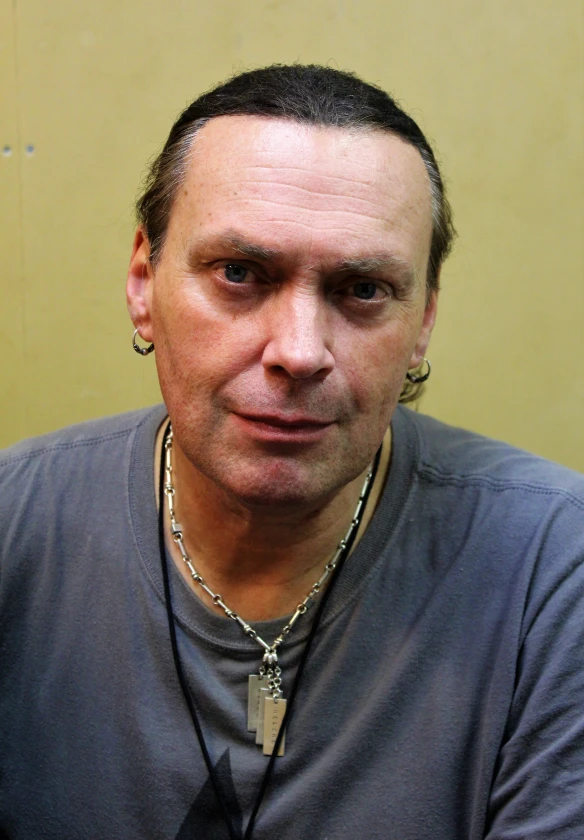 The new album, "Tunguska", which was released in September (by King Records in Japan and Frontiers Music internationally), has received rave reviews and has also sold well. Did you feel that you had created a great album that you expected to do well? "I think that we all agree that when the album was finished and we heard the end result, we were very satisfied with the way it turned out," says Pontus Egberg. "It feels great. Then, of course, you never know how it will be received by people out there and if they feel the same as you." Anders Wikström continues: "We had plenty of time. The album was finished already in the spring and we had time to listen to it during the summer, to get a feeling for it and to reflect on the result. Nowadays it is a bit hard to predict how an album might do. But for the first time with the last three albums, we succeeded in releasing a few singles ahead of the album release. The longer lead-time enabled us to make people more aware of the album. We didn't have to rush things. We worked with a good time frame. It was quite smart."
Treat's sound keeps evolving. With a foundation in 1980s melodic hard rock, the band has done some AOR-sounding music and then landed in a somewhat more mature music style now. Has it been a planned evolution or it just because you're getting old? "Haha!! What do you mean!?" laughs Pontus. "It's a combination," says Anders. "We've created a trademark sound that we can't change. It's how we play and sing. We have a lot of ingredients that will always be there: big choruses and the keyboards-and-guitar mix is a major part of the sound as we no longer have two guitars as we did in the beginning. That comes with both possibilities and limitations. We get influenced by everything we listen to in one way or another. There are new bands that didn't exist when we made the earlier albums. It's been eight years since we made 'Coup de Grace' and a lot has happened since then. And before that was even longer since we made an album. There are a lot of new bands that I have listened to from England and the US that didn't exist in the 80s. It's been an interesting way to evolve rock music. It has an impact on things. Many bands are doing it well and it's not all about 'rock is dead'. It isn't! It's just changing its shape a bit." Pontus adds: "It's not exactly a conscious decision that we should sound a certain way. It's more of a natural development of what we have been doing. It's obviously based on melodic hard rock, now and in the 80s. But it comes in different shapes. It's a natural development."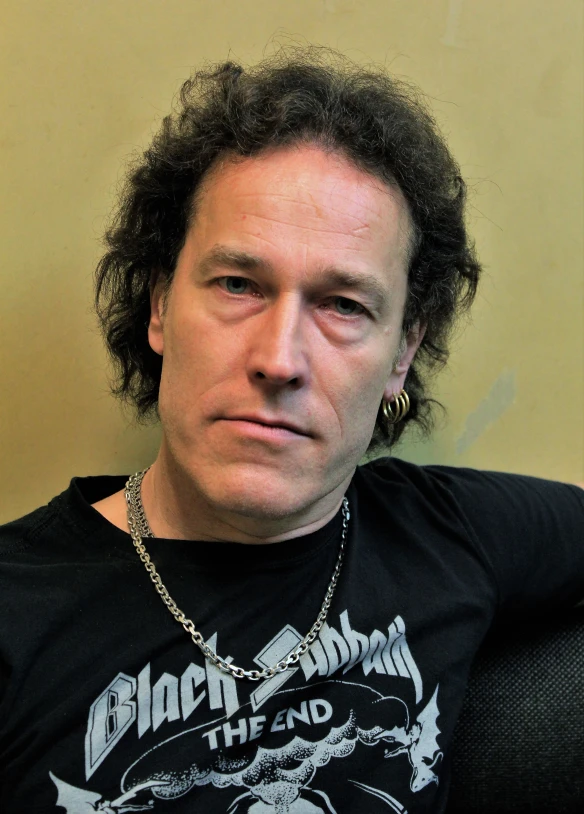 Anders explains: "The fans that have followed us for a long time, they accept the sound we have today. If they feel it fits well with what we have done in the past, then we are very happy. Even newer fans that might be younger, they quickly also warm to our old songs as we get them to look up stuff from back in time."
Your Italian label, Frontiers Music, has become known for being home to many AOR and other melodic rock bands. Do you feel that you now have to create music that fits in with what is expected of a Frontiers band? "No, we've never thought about it in that way," says Pontus. Anders continues: "They were chasing us. We're a melodic band and thus we probably fit quite well into their roster. We don't belong to the extremely sugary AOR, I hope. We are basically a hard rock band. We come from those influences. We are a hard rock band with melodies. That makes us a bit more classic, I believe, because we're a classic band today. We were around when spandex was hot! At least it was cool to walk around in spandex trousers when we started out!" 
"They chased us because we happen to be a band that fits in on their label, rather than us trying to fit in with what they do," says Pontus. Anders continues: "We have a lot of artistic freedom when we work, which is nice. We don't have to play them all the new songs before we record them. They are confident in us delivering something good."
What about the production on the new album: did you work in a different way his time around? "Basically, no," says Anders. "The difference is that we were, in my opinion, in better shape when we recorded this album than we were when did the previous album. We'd been touring quite a bit and were thus warmed up. We came straight from gigging. There's an energy there and harmony. Starting to work on new songs immediately means you bring with you that energy. I think you can hear that clearly on the album. There's a joy of playing and a playfulness in our playing." Pontus adds: "Before 'Ghost of Graceland' the band had a period of relative inactivity. Since 'Ghost of Graceland' was released it has been rather busy with touring. Thus, the starting point for the new album was a bit different."
Lyrically Treat's songs are also evolving from "let's party" to more serious lyrical themes. "Growing up, perhaps?" comments Pontus. Anders, who is behind most of the band's lyrics, explains: "Life got in the way! Haha! That's roughly what it is about. We have different references today than we had when we were 20. Different ways of thinking. And now we are less scared of writing about certain things. We're really only touching on things lightly on the surface in order for it to fit into our music. It is very important in music for the songwriter to reach the listener. You won't do that unless you can stand behind the words. Robban has to be able to stand behind the words he's singing. He has to feel that he is delivering something he understands. I can't sit around and write too weird stuff. It has to be understood."
Does Robban sometimes change some of the lyrics? "He always has an opinion," says Anders. "He changes things. He has even rewritten a few things this time, something I encourage him to do. In the beginning, when we started the band, he wrote a lot more lyrics compared to today. He moved away from doing that. It has to do with inspiration. I have to start with writing music first before I can work on lyrics. I have to focus so hard on only that. The two things are done at separate times. Then I sit down and do it. But I always get it done. I don't get stuck with writer's block or something. It gets done but I have to separate it from the music. I write a lot of music together with other musicians, co-writing songs in five-hour writing sessions where the song is expected to be finished at the end of it. I don't have to do that with Treat. A song can be really bad if it has to be completed in five hours. We have to sit and work on some of the details of a song. That verse wasn't that good, then we will rewrite it. That's the freedom associated with being your own artist rather than having to work towards a specific deadline all the time.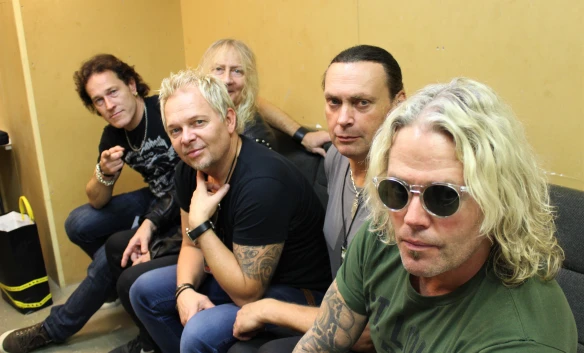 Pontus has been in the band a few years now and it seems he has given the band a healthy vitamin injection. "I think it is about Pontus' personal commitment. It's all about what role one wants to play. We agreed that Pontus should have a bigger role in many band things as we need everyone's involvement. We are a band that are our own managers today. That means we have to think about everything all the time. The more people we have in the band that are clued up, the better the outcome. You're a great bassist and you sing well too," says Anders while looking approvingly at Pontus. "You have never really gotten credit for that in other bands. It's really important for our sound, that everybody sings and do back-up vocals. It's an important ingredient." Pontus adds: "I hope and believe that I have succeeded in bringing my style of playing into the band and with that adding a level to the composition."
Pontus also brings some serious dance moves to the stage. "Haha! I have always done that," says Pontus. "It is some kind of subconscious, yet still very deliberate, thing to have fun and try to generate energy for the audience. It's very important. Apart from doing my job by playing, establishing the energy exchange between the stage and the audience is very important."
You have a massive back catalogue and a busy set list. Have you ever considered to not play your old hits from the 80s and focus on the newer material? "I don't think we are quite there yet. There are a few songs from that era that we cannot take away. It wouldn't be fair to ourselves to take out 'Get You on the Run', 'Conspiracy' and 'World of Promises'. It won't happen. Then people would start wondering if something had hit us on the head. But we're working a lot now and the more our repertoire grows, the harder it becomes to fit in all the songs in a 90-minute show," says Anders. "It's starting to become a problem as we have so much great material to choose from," explains Pontus. "You have to 'kill your darlings' a bit. Now I think we have a set that combines the best gems from the old stuff with the best of the newer material." 
It's only been a year and a half since Treat last toured Japan, but they offer their Japanese fans a rather different show this time. "The set list this time is quite different from the one we had last time we were here," says Anders. "We're not doing any album medleys. We did it with 'Dreamhunter' because it was the 30th anniversary in 2017. That was fun to do but we've now put that away."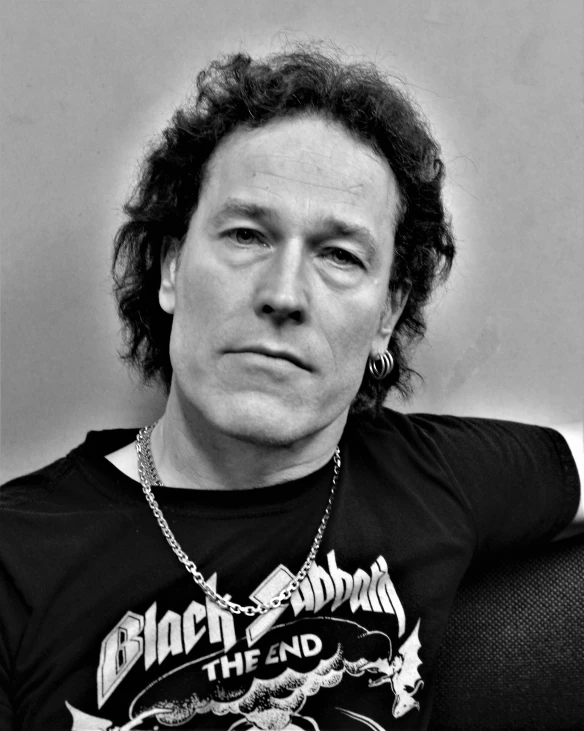 This is your fourth Japan tour. You were here in 1990, 2015, 2017 and now 2018. I like the trend of more frequent visits. "Somebody told me when we were here that there are artists that always come back to Japan that keep their fans here loyal. Jeff Beck and artists like that are always coming back. And Eric Martin from Mr. Big. They have their audience. I think it is all about showing our Japanese fans that we care. When we came here in 2015, we thought they had forgotten about us and they thought we had forgotten them. That we didn't care anymore. When we then got the chance to come back it was obvious that this is very important. We just hadn't been invited to do it," explains Anders. Pontus continues: "We love playing in Japan! As long as we get the opportunity to do it and it works, we are very happy to come back."
After the Japan visit, Treat is touring in Europe. "We will probably do more touring in Europe in the spring and then summer festivals," says Pontus, who is also still a member of King Diamond. King Diamond has announced some gigs for 2019 and Pontus may have to juggle his schedule to fit it all in. "Yes. Luckily, for the sake of Treat, it has been a rather low level of activity there over the past year which has enabled me to focus on this. It's been great. I'm sure there will be some clashes in the future that I'll have to deal with it. But so far it has worked well."
Recently Anders reunited with Mats Levén, who sang in Treat in the early 90s, in a band called ReVertigo. Was this a one-off project just to do an album or do you have future plans? "The idea is that we will continue to cooperate. But we have pushed it a bit into the future now because Mats' career has had an abrupt change as he is no longer a member of Candlemass. That part of his future plans has changed. He's quite busy with other things, such as Trans-Siberian Orchestra, and he's working on a solo album. That's what he'll focus on now. We will pick things up when we feel we have the opportunity."
The whole band is in good spirits backstage. Soon after the interview is finished, Treat walks on stage and delivers a terrific set of Swedish melodic hard rock to its Japanese fans. I have no doubt that they will be back in Japan soon enough.