Gig review: Shadows over Tokyo as Dark Funeral and Naglfar return to Japan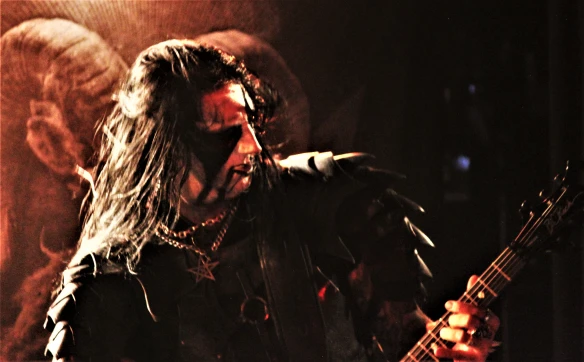 Dark Funeral and Naglfar prove that Swedish extreme metal still rules with a triumphant return to Japan to spread darkness.
Dark Funeral, Naglfar, Ethereal Sin and Nox Vorago at Shimokitazawa Garden, Tokyo, 16th June 2018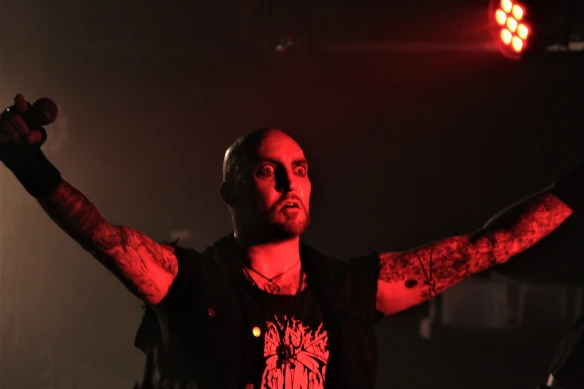 In 2016, Swedish black metal band Dark Funeral released their latest album, "Where Shadows Forever Reign", and they last performed in Japan that same year. They are still touring that album as they now mark their 25th anniversary as a band. This time they have fellow Swedish black metal veterans Naglfar with them as a double headliner for the Japan gigs. What a treat! Two of Sweden's best extreme metal bands together on stage in Japan.
Nox Vorago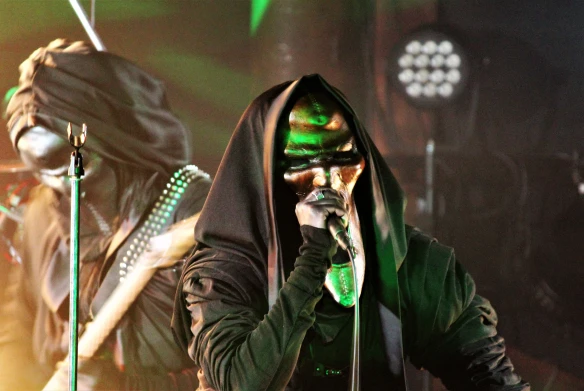 The evening kicks off with Swedish hopefuls Nox Vorago as the opening act. Their stage clothes and masks make them kind of look like Ghost's Nameless Ghouls. But Nox Vorago is much better than that. This is no pop act. This is quality extreme metal from Gothenburg. And, unlike Ghost, Nox Vorago's members take off their masks and reveal their faces at the end of the set. Their short set is exemplary. They hit the stage, giving us their all with a quality execution of great material and it's all finished before anyone gets bored. This band has a bright future and no doubt they will be back in Japan.
Ethereal Sin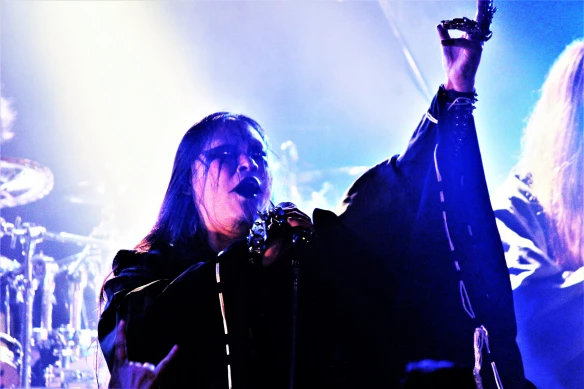 The second support act of the evening is Ethereal Sin, a Japanese band combining avant-garde black metal with folk metal, some big Cradle of Filth influences and other bits and pieces. They're different to most things out there and they put on a good show. The frontman Yama Darkblaze, who founded the band back in 1997, is a character and he knows how to handle and entertain his audience.
Naglfar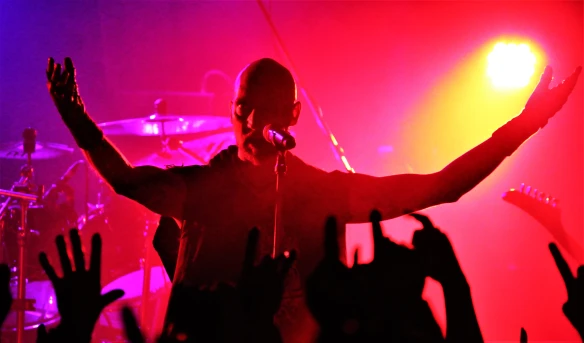 The Swedish band Naglfar, perhaps best described as a hard-hitting but melodic black metal band, formed in 1992. Despite having been around for many years and having released some terrific albums, they have never toured much. Founding member Kristoffer "Wrath" Olivius leads the solid current line-up of the band. Having originally been the band's bassist, he is nowadays its lead singer. A very smart move as he is a great frontman. He is hardworking and sweating buckets as he gives it his all on stage. At times he's so into the music and the performance that he appears possessed. That's not a bad thing when you're fronting a black metal band. Bass duties are now handled by Alex "Impaler Friberg of Firespawn and Necrophobic fame. Naglfar hasn't released an album since 2012's "Téras" (on which current Megadeth man Dirk Verbeuren played the drums) but the band has a great catalogue of brutal music. They open the set this evening with "Feeding Moloch" from 2007's "Harvest" album (a song that has only been performed live a couple of times over the years) and continue with the magnificent "Black God Aftermath". During this splendid show, we get to hear a few more rare numbers in the form of "The Mirrors of My Soul" and "And the World Shall Be Your Grave", in addition to expected favourites such as "A Swarm of Plagues" and "The Perpetual Horrors". A very strong set is finished off with the magnificent "I am Vengeance" and "The Brimstone Gate". What a return by a great band!
Dark Funeral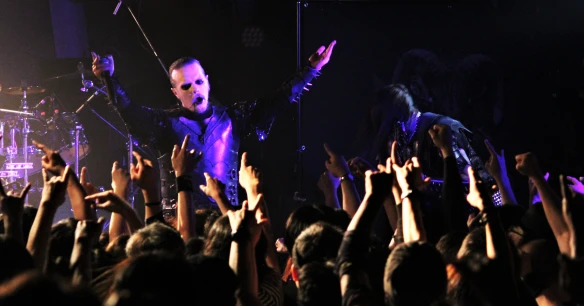 Flawless is how I would describe the terrific Dark Funeral set in Tokyo this evening. Dark Funeral's music is dark, dark and darker, yet often very melodic. They know what their strengths are and they focus on them. This evening we get to hear some of their early output but also a fair bit of the newer material from their most recent album, 2016's "Where Shadows Forever Reign".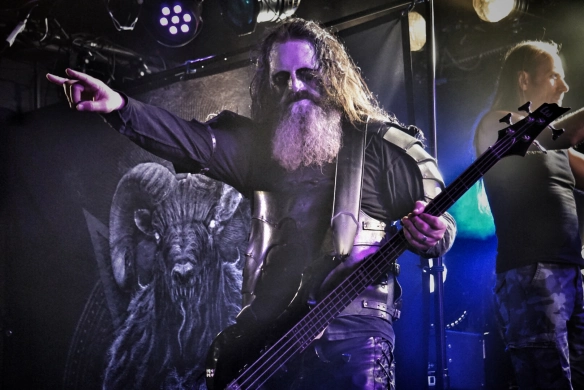 Since they last played Japan in 2016, they have two new members on stage. But despite the many changes in the Dark Funeral line-up over the years, founding guitarist Lord Ahriman always manage to deliver, both on stage and in the studio. His long-time guitar partner Chaq Mol and fierce frontman Heljarmadr make this more than good, while new drummer Jalomaah and bassist Adra Melek are rock solid. This version of the band is fantastic. Let's hope that we now will see some stability with this line-up.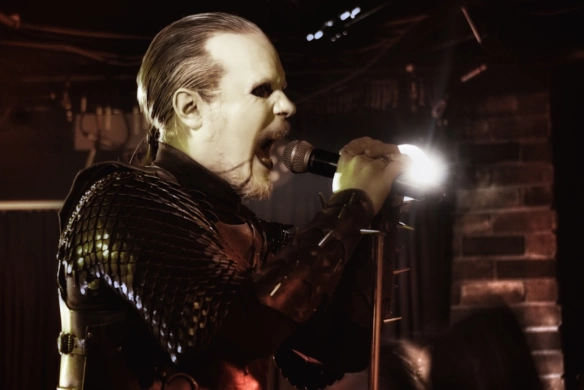 They open with "Unchain My Soul" from the latest album and continue with "The Arrival of Satan's Empire" and "Vobiscum Satanas". As expected, we get a career-spanning set of songs from 1996's debut album "The Secrets of the Black Arts" up until the latest album "Where Shadows Forever Reign". The strength of the latest album is evident as we get quite a few songs from it this evening. They close a great evening of darkness with the title track from the latest album. What a showcase of splendid extreme and dark music! Thank you to the fantastic team at Evoken de Valhall Production for continuing to bring so many great bands to Japan.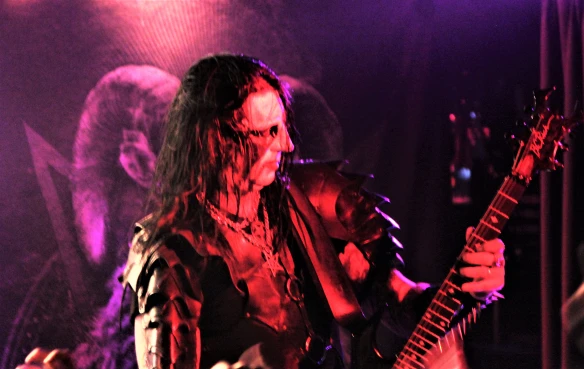 www.facebook.com/darkfuneral / www.darkfuneral.se
www.facebook.com/naglfarofficial / www.naglfar.net
www.facebook.com/etherealsin / www.ethereal-sin.com
www.facebook.com/noxvorago / www.noxvorago.com