Album review: Mourning Sign "Contra Mundum"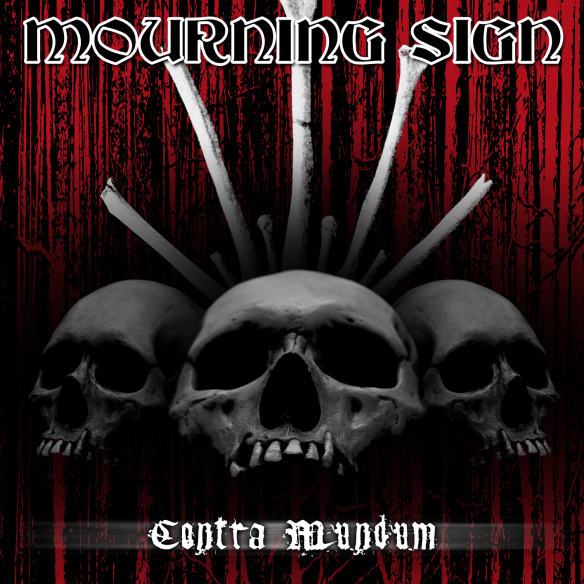 Swedish melodic death metal with progressive influences on reunited Mourning Sign's third album.
Mourning Sign originally formed in Sweden in 1992. Having been active for a number of years in the mid-1990s, the band then disbanded. The band reformed in recent years and now they have released "Contra Mundum", their third full-length studio album. It is a great album filled with quite brutal yet melodic death metal with some progressive parts. There is some fantastic atmospheric soundscapes, especially on the terrific tracks "Nest of Vipers" and "Sights of Woe". The fantastic guitars on "Who Will Crown the King" make that my favourite song on this album. Overall this is a great album. Perhaps we could get a little more variation of songs on the next album. Now it is a bit like a death metal version of AC/DC. On the one hand, there is a great formula here that delivers, but it doesn't change much. On the other hand, it's rather good, and so perhaps we don't need the variation? 
Mourning Sign's album "Contra Mundum" is out now via Orchestrated Misery Recordings.