Album review: Stenfors "Family Album"
Hanoi Rocks legend Nasty Suicide returns with his big family band and an excellent blues-rock album.
"Finnish blues?" you say with a surprised facial expression. Well, yes. It actually makes a lot of sense. The blues may have been born in the southern states of America, but Finland is the home of melancholy. This is a country where there are no band-aids because they don't need 'em. The Finns are emotional and tough at the same time.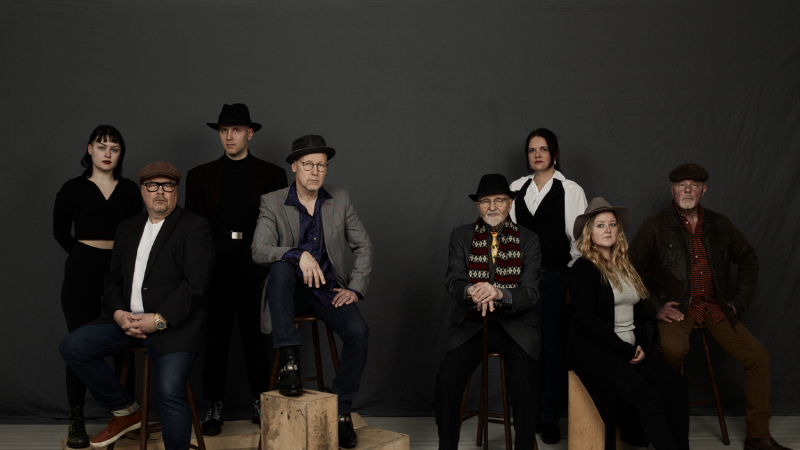 Finnish glam rock band Hanoi Rocks always had a big chunk of blues in their music. Thus, it isn't a massive surprise to hear that the band's legendary guitarist Nasty Suicide, aka Jan Stenfors, is releasing an album filled with dusty blues-rock. Is it a solo album? No, it is, as the album title indicates, a family album. Jan plays the guitar and some mandolin and sings lead on a few songs ("XStopia", "Then It's Gone", "Folsom Prison Blues" and "Chemo Brain"). But his Stenfors band also features another seven Stenfors members – Harry Stenfors, Nils Stenfors, Frej Stenfors, Jonatan Stenfors, Minna Kairisalo-Stenfors, Carla Stenfors and Jasmin Stenfors. That's quite a musical family, I'd say.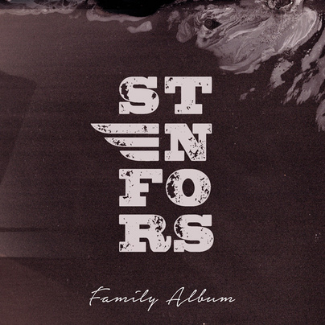 In addition to playing with Hanoi Rocks from 1979 until 1985, Jan played in several Hanoi-related projects, such as The Cherry Bombz, The Suicide Twins, Cheap and Nasty, Michael Monroe and Demolition 23. He also made a cameo appearance in the music video for Guns N' Roses' "Paradise City". But since he released his solo album "Vinegar Blood" in 1995, Jan has mostly stayed away from the music business (although he appeared on Michael Monroe's 2019 album "One Man Gang"). He now returns with new music that comes across as very personal, laidback and very good. The album's music is built upon a foundation of bluesy rock. The Stenfors clan takes us in different directions with each song, but it is always firmly rooted in bluesy rock. The band keeps things interesting throughout the album with a number of style switches. One of my immediate favourite tracks on the album is "Chemo Brain" with its melancholic catchiness and playfulness. "Something More", with raspy lead vocals by bassist Nils Stenfors, is an excellent blues song. "Boiling My Eggs" is another traditional blues-rocker which is also sung by Nils. The exquisite single "Then It's Gone" sounds like a cross between Tom Petty and Swedish singer-songwriter Ulf Stureson. On this song, Jan's vocals are excellently paired with his mandolin playing, topped off by an electric guitar solo and framed by stylish female background vocals.
Stenfors' "Family Album" will be released on 8th June in Japan via Marquee/Avalon. The album will be released internationally on 10th June via Rolling Records.