Album review: Sixx:A.M. "Prayers for the Blessed, Vol 2"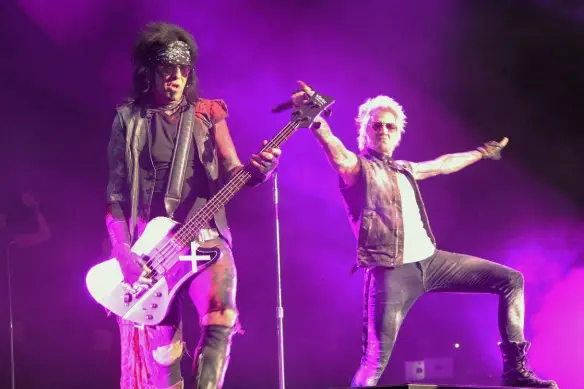 Sixx:A.M. – featuring Nikki Sixx, DJ Ashba and James Michael – is back with the band's second album this year and the best album of the band's career. 
With Nikki Sixx no longer occupied with Mötley Crüe and DJ Ashba having left Guns N' Roses, Sixx:A.M. has evolved from being a side project. Ashba recently told me backstage after a Sixx:A.M. gig: "Yeah, we're a real band now". It shows and can be heard on this album. "Prayers for the Blessed, Vol 2" is the band's second full-length album this year (volume one was released in April) and its fifth studio album since its formation in 2007. This album was written and recorded at the same as the first volume.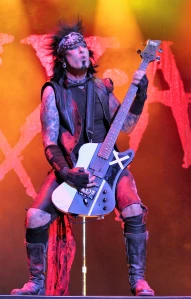 The album kicks off with the new live favourite "Barbarians (Prayers for the Blessed)". It's a rocker with some of the finest guitar work from DJ Ashba and it has a catchy melody too. The album continues with another new anthem from the band, "We Will Not Go Quietly", which has some great hooks and turns.
The album is quite broad and varied. "Maybe It's Time" is a big power ballad-type of song while "The Devil's Coming" is energetic and quality radio-friendly rock. The instrumental piece "Catacombs" consists of a great guitar solo by Ashba. Rocker "That's Gonna Leave a Scar" is probably the album's best track. Another standout track is "Riot In My Head". We also get a cover of the Harry Nilsson classic "Without You" and much more on this solid album.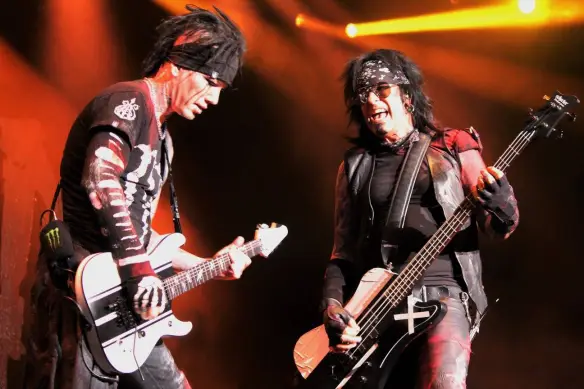 Generally speaking this band tends to be a bit heavier and more hard rock live than in the studio. But this album combines the best of all sides of the band. I am a fan of their rockier side but the ballads and radio-friendly stuff also work very well. This is one very solid album of radio-friendly rock.
While a less famous name than Sixx and Ashba, vocalist James Michael is not overshadowed by his bandmates. He's front and centre and he delivers. He made his name as a producer (Mötley Crüe, Scorpions, Papa Roach and many more), but he is a great rock singer too and performs at the highest level on this album.
Sixx:A.M.'s "Prayers for the Blessed, Vol 2" will be out on 18th November on Eleven Seven Music.