Album review: Mötley Crüe "The Dirt – Soundtrack"
Mötley Crüe gives us a fantastic collection of old songs on this new movie soundtrack. But the new material falls short of expectations. 
This 18-song soundtrack to the forthcoming movie about the history of LA band Mötley Crüe contains a lot of great, sleazy LA hair metal of the best kind. From early favourites such as "Red Hot", "Live Wire", "Shout at the Devil" and "Looks That Kill", to later – more commercial – mainstream songs such as "Home Sweet Home", "Girls, Girls, Girls", "Kickstart My Heart" and "Dr. Feelgood", this is all fantastic stuff bringing back some great memories. Personally, I especially like the raw and less polished sound of the early recordings. I love the guitar sound Mick Mars had back then!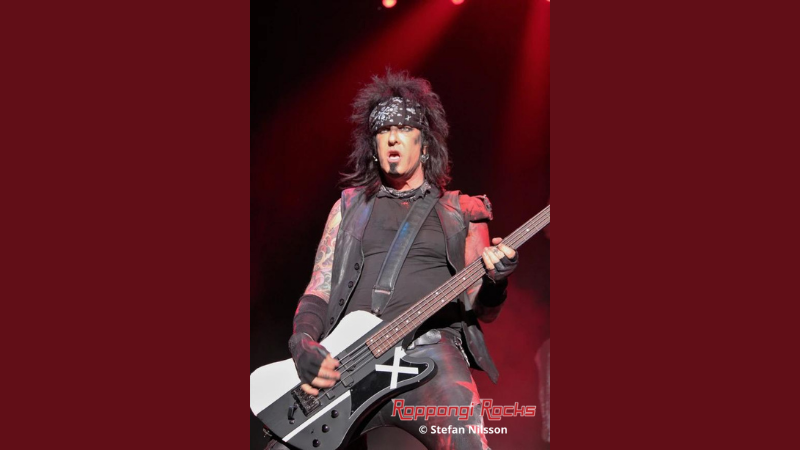 BUT, and that is a big but, this soundtrack also contains four newly recorded songs. The news that Mötley Crüe would be recording new music for this soundtrack got many fans excited. At the planning stage, it probably sounded like a great idea to include some new music to avoid this just being a greatest hits collection of songs that the fans already have. In reality, it doesn't work as the new material isn't very good. "The Dirt (Est. 1981)" – featuring a guest appearance by rapper Machine Gun Kelly (who plays Tommy Lee in the movie) – is a boring song where Mötley seems to be trying to combine its 80s sound with some contemporary touches. In the process, they seem to have lost their way. The result is confused and not good. The other two new songs, "Ride with the Devil" and "Crash and Burn", follow the same pattern and it's just boring music with none of the excitement that the band's best work has. Then there's the Madonna cover, "Like a Virgin". Why on Earth have they decided to do this? It's terrible. Maybe it is some kind of internal joke.
Let's ignore the new material and focus on the good old stuff that made us like this band in the first place. Lucky us that we still have the old Mötley Crüe classics to bring back sweet memories of some great shows and parties in the 80s and early 90s. Long live the terrific and decadent legacy of Mötley Crüe!
Both the soundtrack and the movie "The Dirt" will be released on 22nd March.