Gig review: Lords of Black – Live in Tokyo: Long Live Rock'n'Roll indeed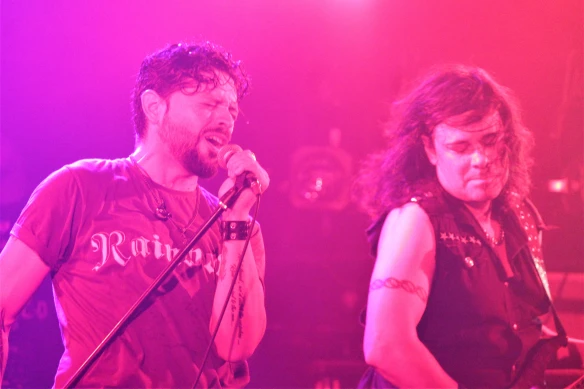 Rainbow vocalist Ronnie Romero returned to Japan with his band Lords of Black and delivered a knockout show in Tokyo.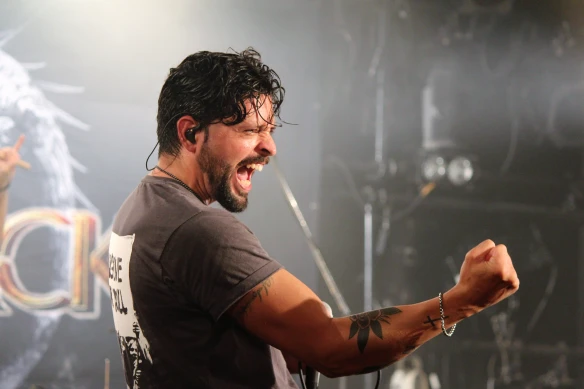 Having laid the groundwork with their appearance at the Loud Park festival in October last year, Spanish power metal band Lords of Black returned to Japan with confidence and a local fan base with high expectations.
With two very strong studio albums below their belts and a vocalist who is also fronting Ritchie Blackmore's Rainbow, they have a reputation to defend. This evening in Tokyo, 30th August, they live up to the high expectations and they exceed them.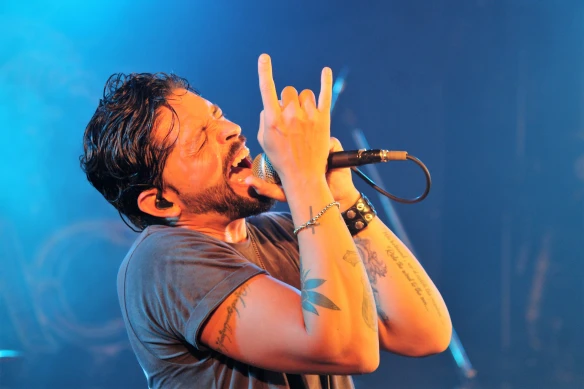 Guitarist Tony Hernando does a fab job as one of power metal's better guitarists. The whole band sounds tight and eager, ready and willing to please their Japanese fans.
With two great studio albums and a Rainbow connection, there is plenty of fantastic music for this band to choose from.
This evening we get an almost two hour headline show by a great band. They open with the fabulous "Merciless" and keep building up from there. We get a very strong main set consisting of 13 songs from the band's two studio albums. Rarely I have I seen a newer band with such a strong set of their own material.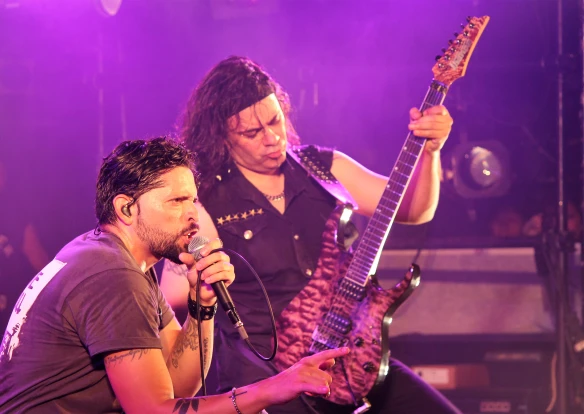 Lords of Black is a great band with tight musicians. But make no mistake about it, it is the strong songwriting skills and Ronnie Romero's voice that make this stand out from the pack. They have better songs and a better singer than most other bands in the same genre. Romero's voice is terrific and he's also a classic frontman who knows how an audience needs to be entertained. He is part Ronnie James Dio, part Freddie Mercury, but most of all himself. Fantastic. You can see why Ritchie Blackmore picked him to front Rainbow.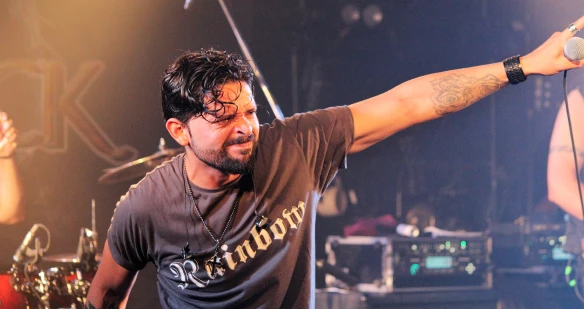 Following the main set we get treated to an extended encore of hard rock classics. First we get Rainbow classics "Kill the King" and "Lost in Hollywood". Then Japanese guitarist Nozomu Wakai (Nozomu Wakai's Destinia and Paul Shortino Band) joins Lords of Black and together they perform Deep Purple's "Burn" and Black Sabbath's "Neon Knights" before they finish a great evening with Rainbow's "Long Live Rock'n'Roll". Indeed.
www.facebook.com/Lords-Of-Black