Dave Mustaine and his Megadeth ended their Japan tour with a knockout show in Osaka.
Megadeth at Grand Cube, Osaka, Japan on 28th February 2023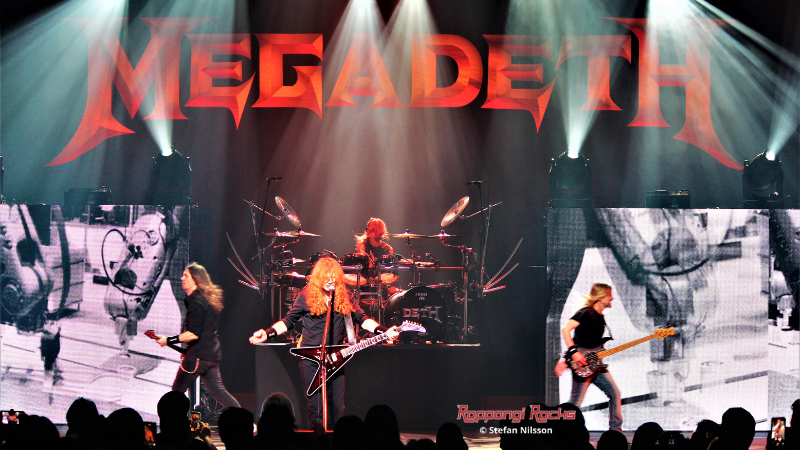 Following two fab shows in Tokyo, Megadeth finished off the Japan tour with a terrific show in Osaka. It was "back to normal" without the Budokan show's live-stream film crew and no Marty Friedman appearing as a guest. But make no mistake about it, the current line-up of Megadeth is top notch and they delivered the goods on this chilly Tuesday evening in Osaka.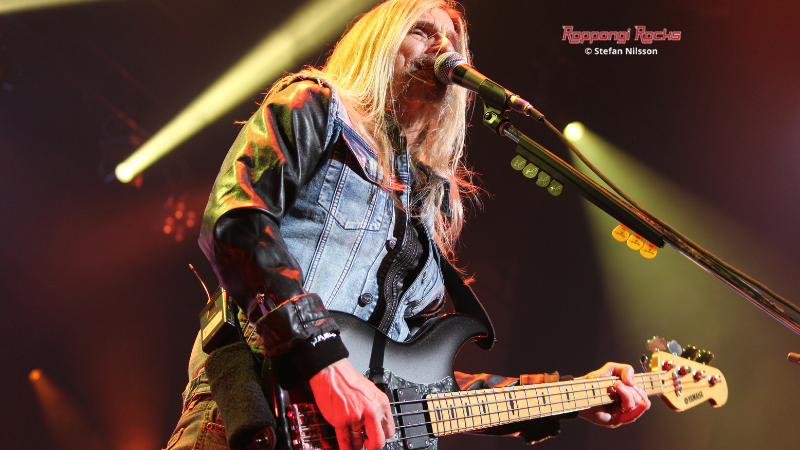 Dave Mustaine was on form in Osaka as he has been for all three Japan gigs. With his recent throat cancer battle behind him, his characteristic vocals sounded terrific. On the guitar front, lead guitarist Kiko Loureiro is an excellent partner that gels very well with Dave's guitar work. Behind the drum kit, Dirk Verbeuren was a beast. A beast that always delivers. The latest addition to Megadeth, bassist James LoMenzo, returned in 2021, having earlier played with the band from 2006 until 2010. He may be 64 years old, but on stage, he's not showing it. Not only is he a reliable, rock-steady bassist but he also adds excellent background vocals and has plenty of stage moves. Megadeth in 2023, forty years after Dave started the band, is in rude health. The Osaka show was a fine finale to a great Japan tour. The three shows in Japan were all terrific. Next, Megadeth will tour Australia and then they have more shows planned in North America and Europe.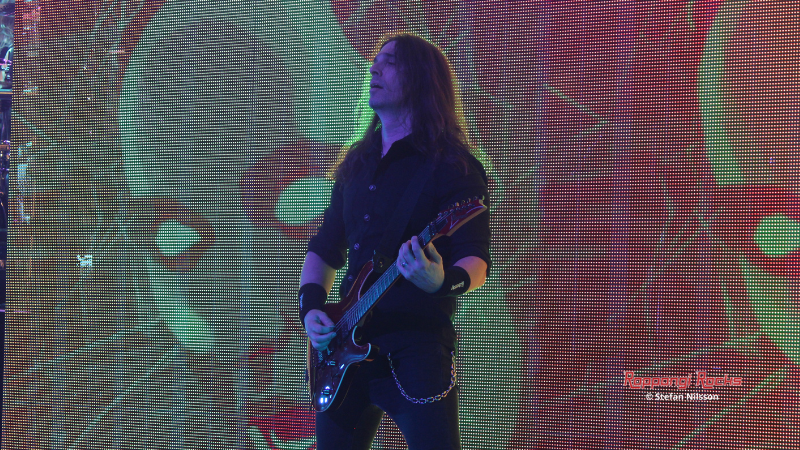 Megadeth's setlist in Osaka
Hangar 18
Dread and the Fugitive Mind
The Threat is Real
Angry Again
Sweating Bullets
Trust
Conquer or Die!
Dystopia
Tornado of Souls
Symphony of Destruction
We'll Be Back
Peace Sells
Holy Wars