Album review: Suzi Quatro "No Control"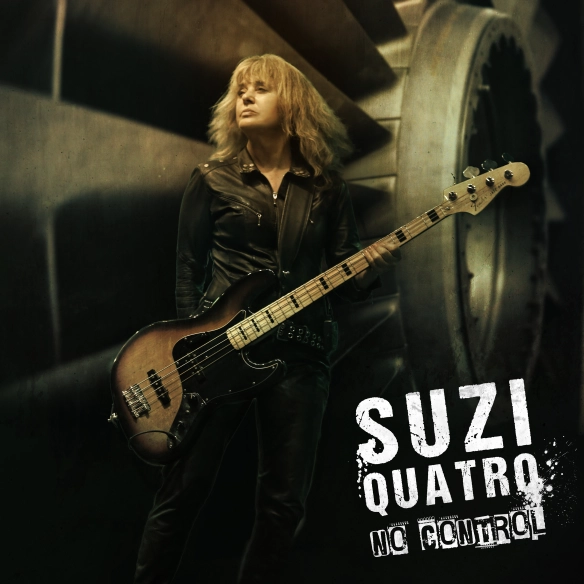 Suzi Quatro is back with a new studio album filled with grown-up rock'n'roll with plenty of blues and some glam rock hints. 46 years after her album debut, she is still in control of her career. 
American artist Suzi Quatro had her heyday back in the 1970s. She relocated to England in 1971 and released her first album as a solo artist in 1973. With "No Control", her brand new album, she proves that she's still got it. This is straightforward rock with hints of glam rock and plenty of blues rock. She undoubtedly influenced The Runaways and Girlschool and many other artists back in the day. Her voice still sounds great and on this album, she has backed up her vocal and playing skills with decent songs. The majority of the new songs have been written together with her son, Richard Tuckey. Most of the album consists of catchy grown-up rock'n'roll. The fantastic "Strings" is my favourite track. Other great songs here are "No Soul/No Control", "Macho Man", "Bass Line", "Heavy Duty" and "Going Down Blues". "Love Isn't Fair" is a bit of a weird one. It's not a bad song at all, but to me, it feels out of place as it sounds like some kind of Caribbean-flavoured pop song. I am not sure what the thinking was here. But the rest of the album is solid. I like this mature version of Suzi Quatro. She's definitely in control.
Suzi Quatro's new studio album "No Control" is out now via SPV/Steamhammer.