Gig review: Uriah Heep rocks Roppongi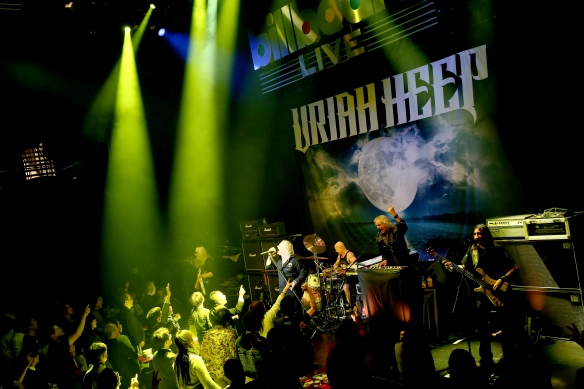 British classic hard rock band Uriah Heep was formed in 1969. 50 years later they're better than ever and on stage at Billboard Live in Roppongi performing a terrific show.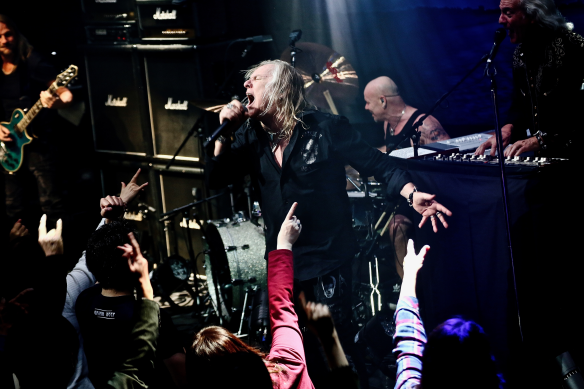 Uriah Heep at Billboard Live, Roppongi, Tokyo on 20th March 2019 
With 50 years of gigs and 25 studio albums under their belts, British rockers Uriah Heep are better than ever. Founding guitarist Mick Box still leads the band. The current line-up also features Bernie Shaw on vocals, Phil Lanzon on keyboards, Russell Gilbrook on drums and Davey Rimmer on bass. It's a terrific version of the band. The trademark Heep sound – classic melodic hard rock with plenty of keyboards and vocal harmonies – is done justice by these fine musicians. This is not least very apparent in the new material.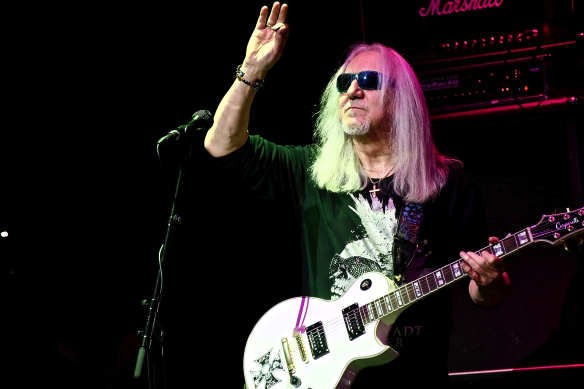 The 70-minute set offers us a terrific blend of classic Heep and some of the band's newer material. The band's latest studio album, 2018's "Living the Dream", is fantastic. In a short ten-song set we get to hear four songs from the new album: "Grazed by Heaven", "Take Away My Soul", "Waters Flowin'" and "Rocks in the Road". But, of course, we also get some of the band's classic songs from the 1970s: "Return to Fantasy", "Rainbow Demon", "Gypsy" and "Look at Yourself". Billboard Live is a terrific venue for classic rock bands such as Uriah Heep. Because of the venue's tiered, multi-level seating, everyone is close to the band and has a great view. 
Mick Box is smiling throughout the whole set. He is still a terrific guitarist and it is obvious he still loves it up on stage. Bernie Shaw has been singing with Heep since 1986 and he is a top frontman and vocalist. The band is tight and they give us some fantastic jamming. "Rocks in the Road" turns into an absolutely amazing jam and "Look at Yourself" is also turned into a world-class jam. A splendid version of "Gypsy" is an obvious highlight in a flawless set. The band finishes with classics "Lady in Black" (with the whole audience singing along) and "Easy Livin'". With the 50th anniversary reached, it now feels as if this band can now aim for 100 years.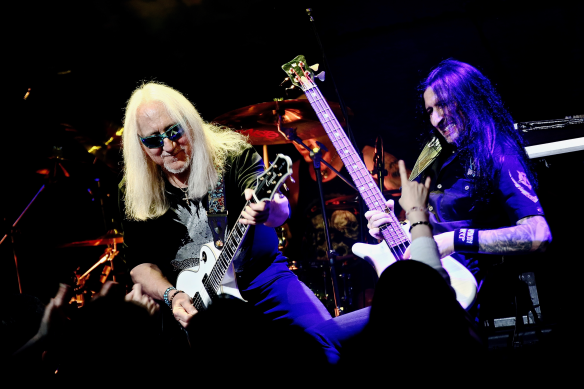 www.facebook.com/uriahheepofficial