Album review: Dogface "From the End to the Beginning"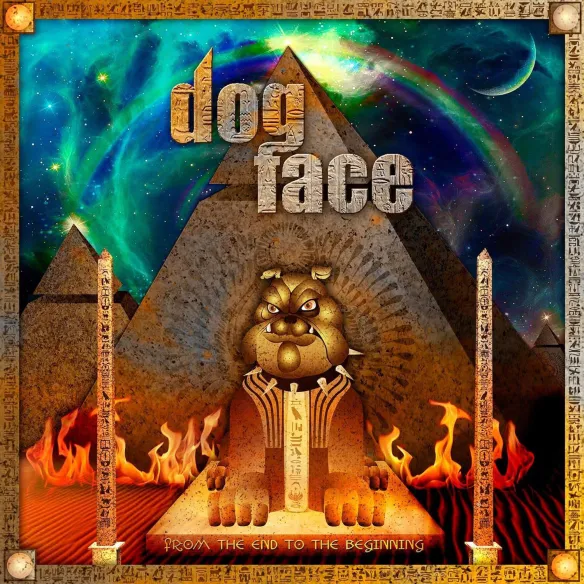 Sweden's Dogface, with Mats Levén behind the microphone, calls it quits and marks the occasion with a terrific compilation album combining 1970s-style bluesy hard rock with 1980s-style AOR.
Dogface, a bit of a hidden Swedish gem not known to the masses, is a rock band that combines bluesy 1970s hard rock (think Deep Purple, Thin Lizzy, Whitesnake, Rainbow) with the Swedish melodic hard rock of the 1980s. They top it all off with the terrific vocals of Mats Levén. The end result – great rock with some rather tasty Hammond organs among all the guitars – is great. Dogface was founded by Martin Kronlund in the late 1990s and they have released three studio albums since then. "From the End to the Beginning" is a 15-track compilation album meant to showcase the best of Dogface while at the same time mark the end of the band's career as they have decided to call it quits. As many of you know, Mats Levén has some serious pedigree from acts such as Swedish Erotica, Treat, Candlemass, Krux, Yngwie Malmsteen, Trans-Siberian Orchestra and much more. His pipes are great at handling both the more British-style bluesy hard rock and the Swedish 80s melodic hard rock. The album's full of songs where Levén gets to shine. "A Single Reason" is a very catchy song that puts Levén's voice at the centre. It's fantastic and very radio friendly. "Don't" is another track that sounds like a radio hit. "I Will Be There" and "Alone Again" have plenty of Whitesnake echoes and so does quite a few of the songs on this album. But there's some good variation here as well. "Footsteps on the Moon" reminds me of some of the work Levén did with doom masters Candlemass. One of the best songs is "You're Taking Me Down", which was the first-ever song Levén recorded with the band. There seems to have been immediate personal and musical chemistry when Levén walked into the studio. Dogface never made it to the level of success the band members' skills deserved. But if you are discovering this band now, at least here is a great collection of quality rock songs for you.
Dogface's album "From the End to the Beginning" is out today via ScandiRock Records.