A Japanese jam session with Tony Dolan of Venom Inc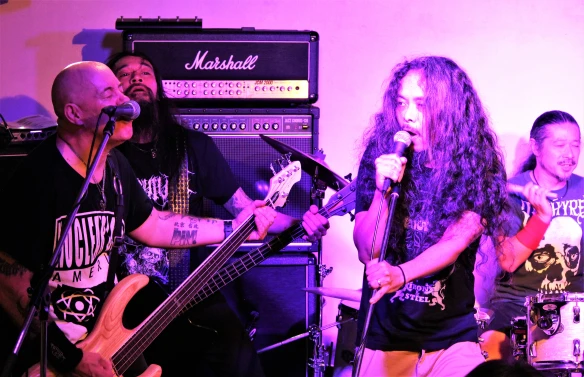 Tony "The Demolition Man" Dolan spent a weekend in Tokyo before kicking off another North American tour with Venom Inc. Roppongi Rocks was there to witness the madness.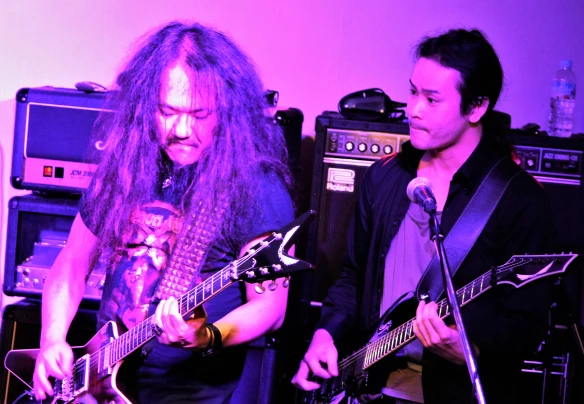 Tony "The Demolition Man" Dolan made himself a name with Atomkraft in the 1980s before he took over as the frontman of Venom. He continued his career with M-Pire of Evil before he created Venom Inc in 2015 with Venom co-founders Jeff "Mantas" Dunn and Anthony "Abaddon" Bray. Venom Inc has been a success with a great album of new music as well as successful tours around the world. Earlier this year, Venom Inc toured Japan again and sounded fantastic. Shortly thereafter Mantas had a heart attack which forced the band to postpone some of its touring commitments while Mantas recovered. Thus, Dolan had an opportunity to come back to Japan to spend time with his Japanese metal friends.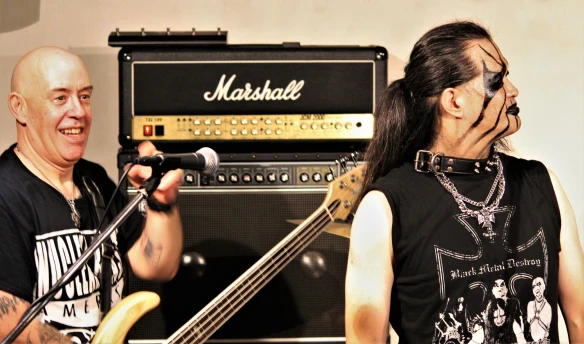 In front of a select group of very lucky fans, on Saturday 25th August, Tony Dolan jammed in a tiny Tokyo basement club with a terrific line-up of Japanese rock and metal stars: Nemo, Sinjilow and Gaku of Survive, drummer Akira Tominaga of United and guitarists Daisuke "Hamadie" Hamate (Alice in Hell), Hiroaki "Hiro" Saito (Head Phones President) and Rie a.k.a. Suzaku.
This afternoon Dolan shared vocal duties with two underground black metal legends: Mirai Kawashima of Sigh and Reezi Godkiller of Apologist. The star-studded line-up performed Venom classics such as "Welcome to Hell", "Black Metal" and "One Thousand Days in Sodom". We also got a brutal and chaotic version of Motörhead's "Ace of Spades". Lots of fun with some classic metal music performed by a bunch of friends having a laugh together.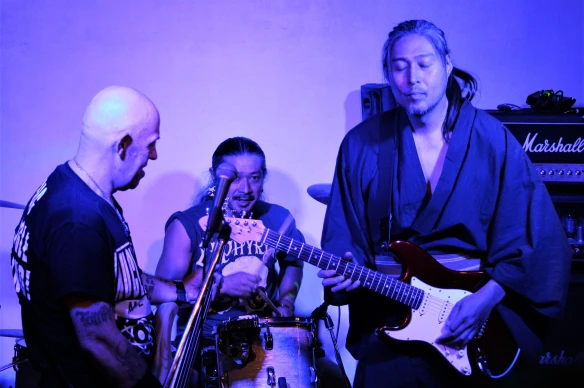 One of the nicest men in metal, The Demolition Man is also a terrific frontman. He clearly loves performing and getting the opportunity to jam with some of his Japanese metal friends was a great way to get ready for a new tour with Venom Inc.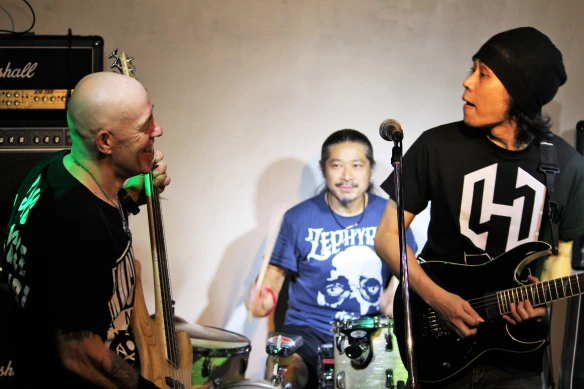 During his weekend in Tokyo, hosted by Yasukazu Takahashi and Hiromi Sugou of UPP-tone Music, Dolan also managed to fit in a bass clinic and guesting a heavy metal DJ party. Not a bad way to warm up for a new tour.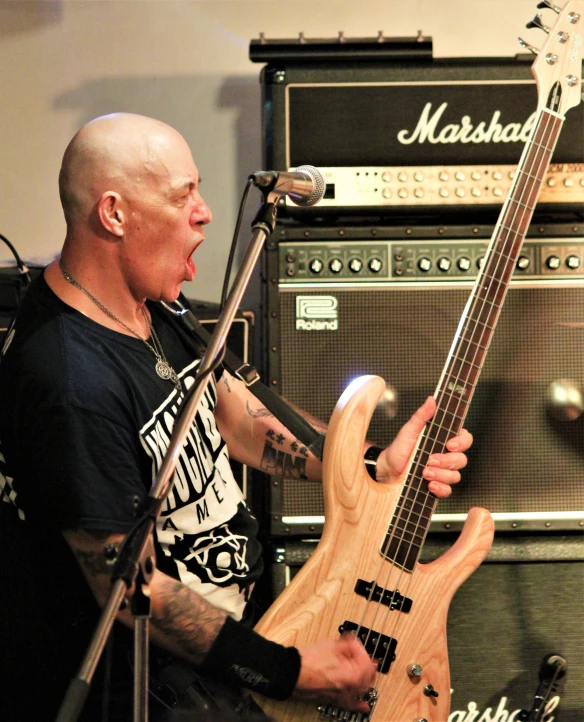 www.facebook.com/venomincofficial