Gig review: The Dead Daisies makes some terrific noise in Tokyo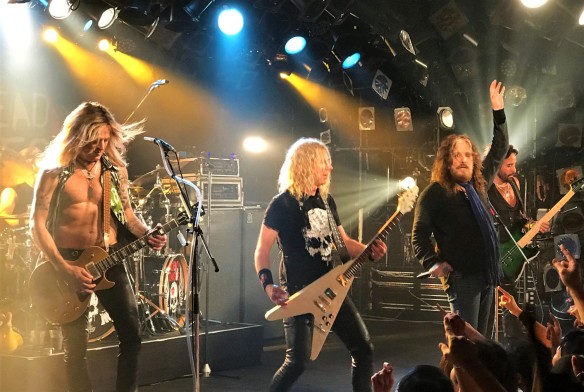 Rock'n'roll knockout delivered in Tokyo by the fab The Dead Daisies.
The Dead Daisies' Australian founder and guitarist David Lowy has managed to take the best bits from rock history and put together a vital, high-energy band full of attitude, skill and abilities. This is a band that is having fun performing for its fans and with the skills to deliver a proper rock show.
With the band's members having solid rock industry pedigree (Dio, Whitesnake, Thin Lizzy, Mötley Crüe, Ratt, Ozzy Osbourne, Journey, Slash, Glenn Hughes, Billy Idol…), they know how to put together a world-class rock show.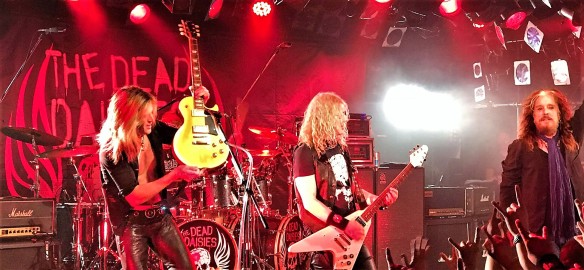 They kick off in style with "Long Way to Go" and then move on to the fabulous "Mexico" before we get the rock anthem "Make Some Noise".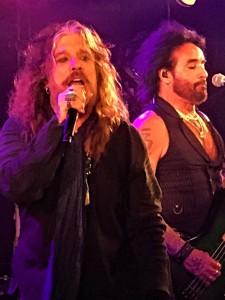 Frontman John Corabi knows how to entertain and leads from the front. But he's also experienced enough to not overshadow his bandmates the whole time. Fierce bassist Marco Mendoza is hard to ignore as he takes possession of the stage while drummer Brian Tichy bangs away on his drums like it's nobody's business. The newest addition to the band, guitarist Doug Aldrich who joined in 2016, has taken the band to a whole new level. His guitar wankery and classic rock poses make this band complete. This evening in Tokyo we get a two-hour rock'n'roll party. The audience at the sold-out gig is with the band the whole way. What we get is like a deluxe, in-the-flesh version of the band's new live album "Live & Louder".
The set list is terrific. The best bits from the band's catalogue plus a few carefully chosen rock classics in "Fortunate Son", "Join Together", "Helter Skelter", "We're an American Band", "Midnight Moses" and "Highway Star".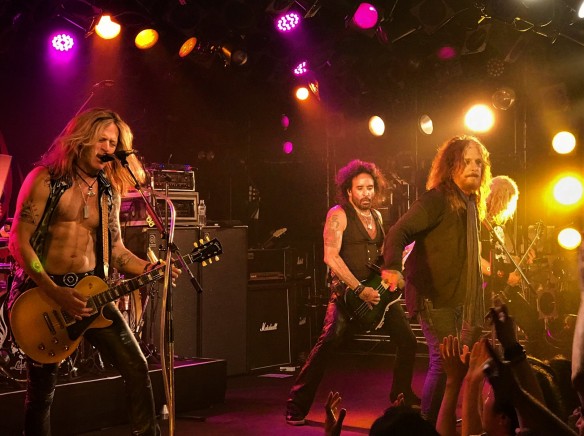 We do get an extended drum solo by Brian Tichy in the middle of the gig. No major fan of drum solos, I feared the worst, but Tichy delivers. Like a possessed maniac he attacks the drums and shows us his skills. Even goes full-on Tommy Aldrige on us and does part of his solo with his bare hands.
The whole band's tight and work very well together. Having initially been a band with a constantly changing line-up, since last year it now seems there is a real band here and not a project with rock star guests. Wow! What a night of great fun rock'n'roll!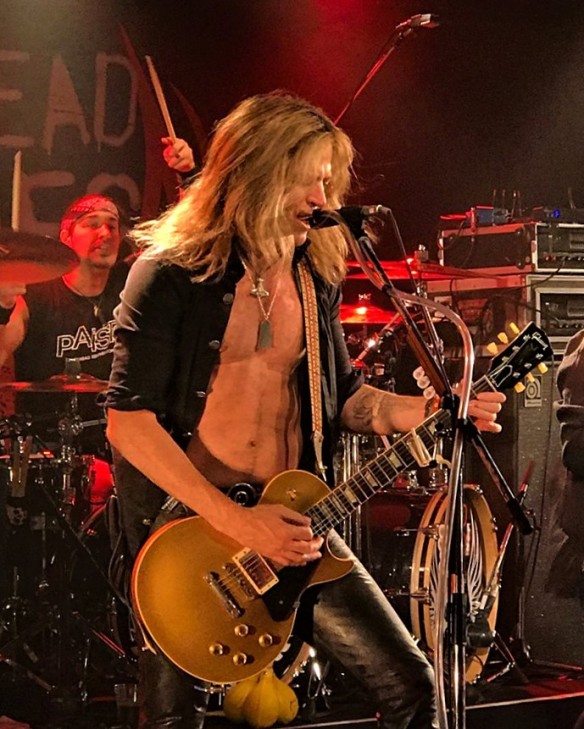 The Dead Daisies – Club Quattro, Shibuya, Tokyo, Japan – 5th July 2017 – set list
Long Way to Go
Mexico
Make Some Noise
Song and a Prayer
Fortunate Son
We All Fall Down
Lock N Load
The Last Time I Saw the Sun
Brian Tichy drum solo
Join Together
All the Same
With You and I
Mainline
Helter Skelter
We're an American Band
Midnight Moses
Highway Star
www.facebook.com/thedeaddaisies