Album review: Lillian Axe "From Womb to Tomb"
Lillian Axe pushes its musical boundaries in new directions on its tenth studio album.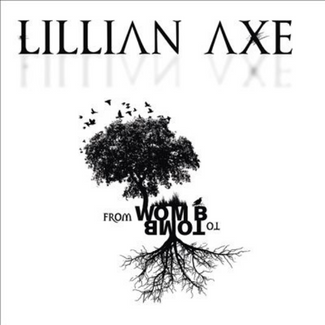 American hard rock band Lillian Axe was formed in 1983 in New Orleans, Louisiana. The band emerged as part of the whole American hair metal wave in the 1980s, but musically Lillian Axe walks along a somewhat different path. Back in the day, they had a sound that wasn't too far away from bands such as Ratt and Cinderella. In 2022, the band is older and its music has matured and evolved. The new album has a very different sound from what the band had in the 80s. It is hard to describe Lillian Axe's somewhat eclectic music on "From Womb to Tomb", the band's tenth studio album and its first new album in ten years. Sure, we get some straightforward hard rock. But we also get prog rock, piano-driven songs, flamenco guitars, singer-songwriter stuff and musical journeys in other directions. As the title implies, this is a concept album about a journey through life and death, from the cradle to the grave. The music is all over the place and some fans may be confused. What matters most though, is that the music is great. "From Womb to Tomb" is a beautiful album. It's personal, emotional, very different and very good. But the fact that this is quite far from the band's signature 80s sound means that some fans may not like it. Well, for those of us who are not too narrow-minded, here we have a fab album of music. "I am Beyond" and "Fall of the Human Condition" have a lovely 70s prog rock feel to it. "The Golden Dragon" is a terrific piece of music and one of the peaks on the album. "From the Mountaintops" is perhaps my favourite track, kicking off with a lonely piano and naked vocals, only to erupt into a drums-and-guitar-driven song with a massive choir. Fantastic stuff! This album is such a pleasant surprise. The current line-up of the band consists of Steve Blaze and Sam Poitevent on guitars, Brent Graham on vocals, Michael "Maxx" Darby on bass and Wayne Stokely on drums. The Japanese edition comes with a bonus track in the form of a live recording of "Show a Little Love" from New Orleans in 2012.
Lillian Axe's new album "From Womb to Tomb" will be released in Japan on 24th August via Avalon/Marquee and internationally on 19th August via Global Rock Records.
www.facebook.com/lillianaxemusic