Review: Graham Bonnet Band "Escape from Alcatrazz: Alive in Japan" Live EP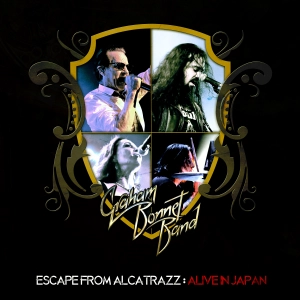 During its recent and highly successful Japan tour this past June, Graham Bonnet Band recorded some of the performances. They have now released six of the songs as "Escape from Alcatrazz: Alive in Japan". The band distributed this digital EP for free to its Facebook friends as a special treat.
It's a simple, live and raw production just meant as something that is given for free to the dedicated fans. But bloody hell, it's great. I love this band.
Graham Bonnet has one of the best voices in rock. He has raw talent and in his new band it finally gets used and framed in the right way. With his current band – Conrado Pesinato, Beth-Ami Heavenstone and Chase Manhattan – he has a terrific group of talented musicians. This group doesn't overshadow Bonnet as some of his earlier collaborators have done when the focus was too much on guitar solos and less on Bonnet's voice. Here we have a band built around Bonnet and it works a treat. Conrado is a great multi-instrumentalist, Beth-Ami is a groovy bassist and Chase is a bloody hard-hitting drummer. Apart from the band being great musicians that Bonnet found in California, a place the Englishman has called home for many years, the background vocals add some great touches to some of the old classics on this live EP.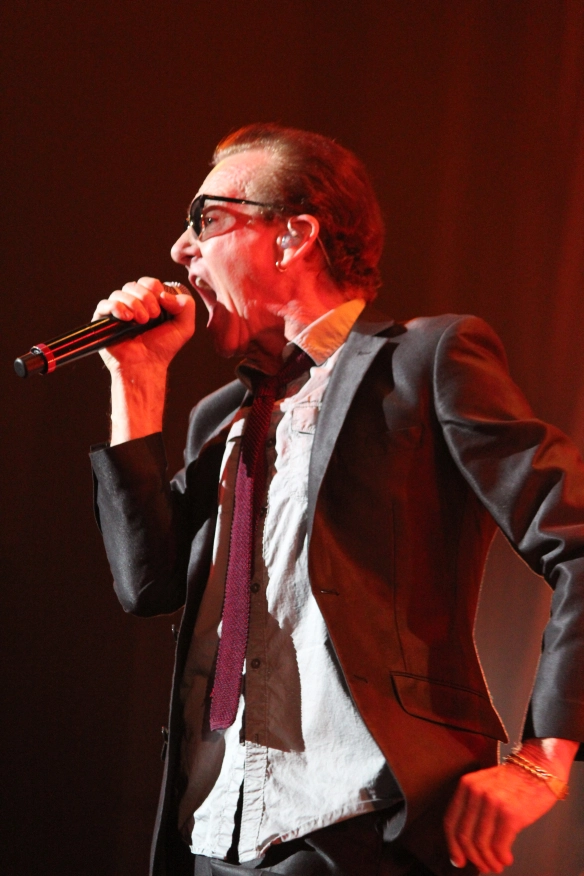 The EP kicks off with an energetic version of the Rainbow track "All Night Long" where the whole band gets to shine. On the EP's perhaps best track, Alcatrazz song "Suffer Me", it gets real and very emotional with Bonnet singing about his mother and Conrado doing some of his finest guitar work. Another favourite of mine is a great, groovy version of Rainbow classic "Love's No Friend".
This live EP is a great treat for the fans. As always, a recording of a terrific show is nowhere near the experience those of us had who had the privilege of experiencing the Japan shows in person. But it's not a bad substitute for those who weren't there and a great souvenir for the fans who attended.
This live EP, the two-track studio digital EP "My Kingdom Come" from June and the recent Japan tour are all adding to the now very high expectations on the forthcoming full-length studio album.
In the Rainbow classic "Love's No Friend", Bonnet sings "I don't need much, but I need a friend" Well, here in Japan he has plenty of friends. He has escaped from Alcatrazz and is indeed alive in Japan. And the rest of the world will also rediscover this man and his terrific band. This band is so much more than just nostalgia. They are real, they are here, they are working hard, they are great and they will succeed. Don't miss out on their journey. I love this band. You should too.
Graham Bonnet Band "Escape from Alcatrazz: Alive in Japan" Live EP
All Night Long
Love's No Friend
Since You've Been Gone
Suffer Me
Night Games
Lost in Hollywood
Recorded live in Japan in June 2015 during Graham Bonnet Band's tour with Michael Schenker's Temple of Rock.
www.grahambonnetband.com / www.facebook.com/grahambonnetmusic