Album review: Volturyon "Cleansed by Carnage"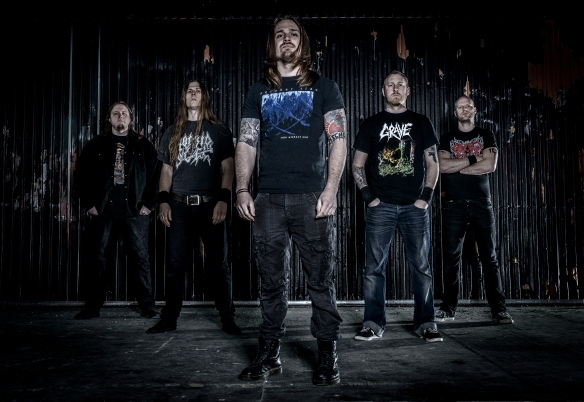 Swedish death metal band Volturyon is back with its third full-length album, "Cleansed by Carnage".
As you all know, Sweden is one of the leading nations when it comes to quality death metal music. Many a talented death metal band has been formed in the frozen Northern European hinterland. Volturyon is part of this scene and they live up to, and exceed, the expectations.
Volturyon, formed in Dalarna, Sweden in 2005 by Johan Gustafsson and Christian Netzell, released its debut album, "Blood Cure", in 2008. "Cleansed by Carnage" is the band's third full-length album.
On this album we get a great mix of old-school and modern death metal. This kind of blended death metal steers both the band and its listeners away from the monotony and boredom that often can be found in bands that are less adventurous and too focused on staying within certain expected musical borders.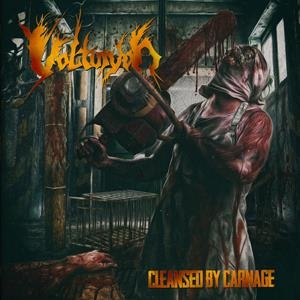 "Cleansed by Carnage" is a solid album, a rather enjoyable death metal album by a talented band, where the title track is one of the best tracks. "Fungus Coat" is another immediate favourite and "The Capital of Perverse Punishment" is a knockout. The music is quite varied within the relatively broad death metal genre. Volturyon's music is often fast, technical and brutal, yet quite melodic at times with plenty of groove. This is good stuff. The fine guitar work stands out the most. Vocalist Alexander Högbom has already made a name for himself in Centinex and he does a great job in this band too.
We get nine original tracks plus a terrific bonus track in the form of Hypocrisy cover "Pleasure of Molestation" (with Hypocrisy's original vocalist Magnus Broberg – perhaps better known as Emperor Magus Caligula of Dark Funeral – on guest vocals).
Produced by Ronnie Björnström (Centinex, Paganizer), this album benefits from a great production which matches the talent of the band members.
Volturyon's "Cleansed by Carnage" album is out now on ViciSolum Productions.
Volturyon – band members
Alex Högbom – vocals
Johan Gustafsson – guitar
Andreas Olander – guitar
Christian Netzell – drums
Oskar Pålsson – bass
www.volturyon.net / www.facebook.com/volturyon