Interview: Gary Shea – the legendary New England and Alcatrazz bass player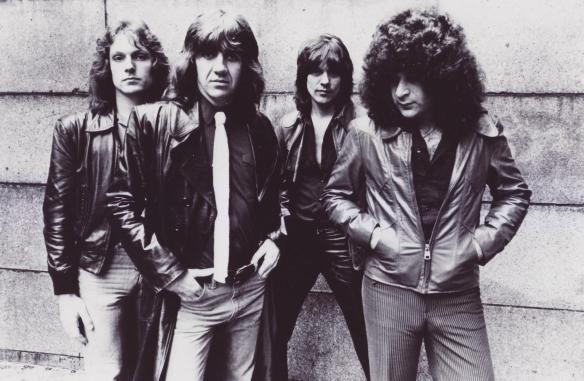 New England, the classic melodic rock band from Boston, originally active from 1978 until 1982, has reunited. The band's classic line-up with John Fannon (vocals and guitar), Hirsh Gardner (drums), Jimmy Waldo (keyboards) and Gary Shea (bass) will be on stage for the reunion shows in the US and Japan. Roppongi Rocks decided to have a chat with Gary Shea ahead of New England's first-ever visit to Japan. Gary Shea is a great bass player who apart from his time in New England has played with Yngwie Malmsteen, Steve Vai and Vinnie Vincent.
The original New England line-up has reunited for a few special gigs in the US and Japan. Why is this happening now? And will we see a continuation?
"The band has been together since our real reunion in 2005 and doing select shows off and on since then. We have been playing together in the States with the aim of extending our concerts to Japan, Europe and South America. Since the band members live in the far corners of the US, it takes time to coordinate New England shows logistically and to work among the other projects all the members are involved in. We look forward to playing to new friends and we will continue to play live and make new music."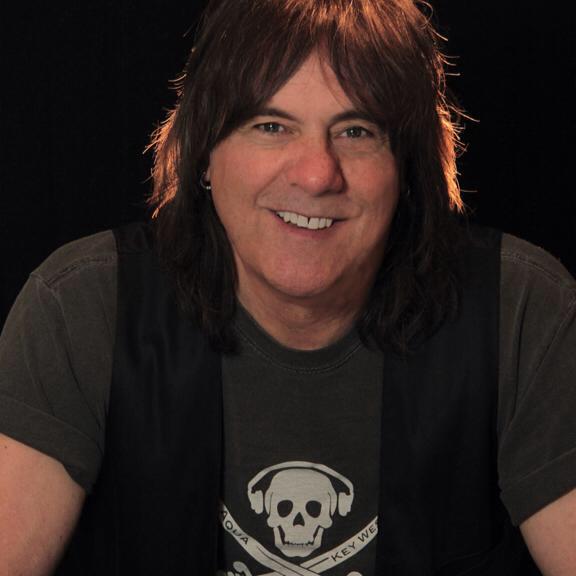 You released a new track, ""I Know There's Something There", in 2015. Why did the band decide to write and perform new material as opposed to just do a nostalgic trip down memory lane? Are we likely to get more new material from the band?
"We are not a nostalgic band living in the past, as we have been working on new material while performing some of the older songs that we all love. We were able to release some new music last year on vinyl and we hope to keep the tradition of always creating and performing new music for ourselves and our fans. We have a new live CD coming out in November on King Records, recorded at The Regent Theater in Boston."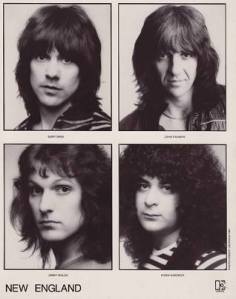 What can Japanese fans expect of the shows in Kawasaki in November?
"Since the band has never performed in Japan live in concert, the fans will now get to see and hear our musically well-rounded collection of sounds, for the first time. The band is very heavy live and also performs acoustically. We will get to demonstrate how we have toured very successfully with groups like Journey, KISS, AC/DC, Cheap Trick. Kansas, Styx, Molly Hatchet, Foghat, Thin Lizzy, etc. over the years. We are a band of musical variety, not a band that plays the same song 12 times. Also we will be playing a few songs for Japan that we don't normally do in our regular show. We are very excited about playing for our Japanese fans who have waited a long time for this."
When John Fannon left New England in 1982, the rest of you reformed as Warrior with Vinnie Vincent on vocals and guitar. The terrific Warrior demo featured songs and parts of songs that later would turn up on KISS and Vinnie Vincent Invasion records. What can you tell us about this brief post-New England episode?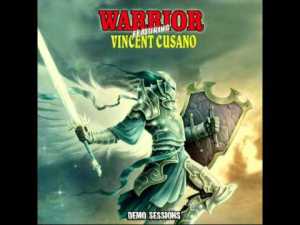 "When John left the band we spoke to many well-known guitarists to keep the band going. Gene Simmons told us of Vinnie Cusano who was ghost writing with KISS. Vinnie sent us a tape of his music and we decided to go with a whole new band and new music. The band relocated from Boston to Los Angeles and the entire project lasted less than three months. A demo under the name Warrior was made at the Record Plant, while at the same time, Vinnie was offered to replace Ace Frehley and become Vinnie Vincent, an offer he couldn't refuse."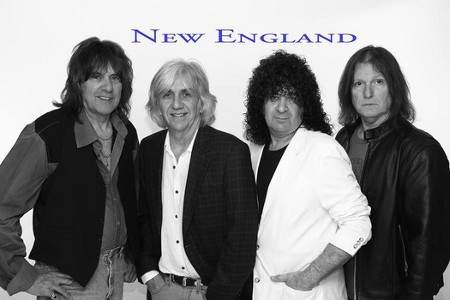 In addition to ending up playing with future KISS guitarist Vinnie Vincent in your band, there are other close connections between New England and KISS: KISS manager Bill Aucoin discovered you, Paul Stanley co-produced your first album and you went on tour with KISS. How important do you think the KISS connection has been for New England's career?
"We had our sights on four top managers in the late 70s that we wanted to work with, one of which was Bill Aucoin of KISS fame. Our demo got played backstage at a KISS show nearby in Providence, Rhode Island by a friend from Elektra Records. Everyone said 'Wow, who are these guys?' This resulted in our signing with Bill Aucoin for management. We were all set to record with Mike Stone of Queen fame and it was suggested that maybe we use Paul Stanley also. It was a good fit, as Paul is very much into the same influences as we are and we are all the same age. This led into the 1979 'Dynasty' KISS tour where we were offered over 25 cities in North America. It was a great benefit for us to play such large venues and get such immense exposure right away. It was a great boost to the launch of our first album and we remain grateful. At The Montreal Forum we got standing ovations and were told we were off the tour after only 22 shows. We have always taken this as a huge compliment and a testament to our live performance. We continued on with Bill for two more records. Bill was a great guy but was being pushed to only manage KISS."
Todd Rundgren also played a part in New England's career. Tell us about his role and impact on the band's music.
"We were all fans of Todd Rundgren and Nazz. The chance to record together came up for our third album, 'Walking Wild'. We were all very excited about the opportunity and we got to record at Todd`s private studio in Woodstock, New York. The music was written in two weeks and recorded in one. Todd was low key and brilliant, from arranging cello parts, writing some lyrics and playing harmony guitar on 'Don't Ever Let Me Go'. We had a blast and played our best. We were set to do a fourth album with Todd producing, as we were looking forward to working together again."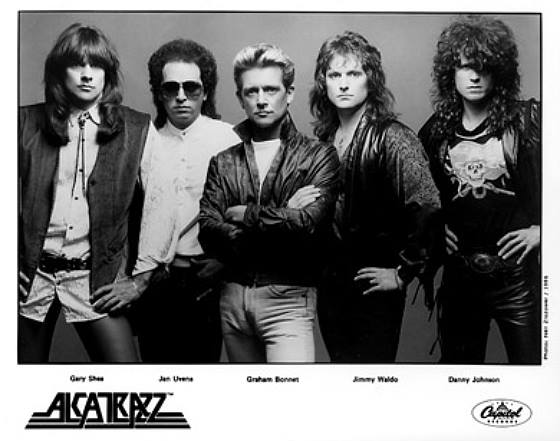 When Vinnie joined KISS, you and Jimmy Waldo went on to form Alcatrazz with Graham Bonnet. How did that come about?
"After Warrior, Jimmy and I decided individually to stay in Los Angeles. I met Andy Truman who was managing Graham Bonnet. He explained that he was putting a group together with Graham, who had just left Michael Schenker, Barrie Barlow from Jethro Tull on drums, and Zal Cleminson of Nazareth on guitar. He asked, would I be interested to play bass and did I know a keyboard player? I said yes to both questions and Jimmy and I went to the Riot House on Sunset Strip to discuss our direction and in a few weeks' time, wound up getting a record deal with no demo, just our previous backgrounds. Barrie at the time, was offered to play with Robert Plant and Zal had other commitments in Europe. We then auditioned other guitarists and drummers getting Yngwie Malmsteen and Jan Uvena. I came up with the name Alcatrazz and off we went. Eventually Graham, Jimmy and myself changed guitarists for our second album and got Steve Vai who had been with Frank Zappa. We all remain good friends and Jimmy plays on Graham`s new CD."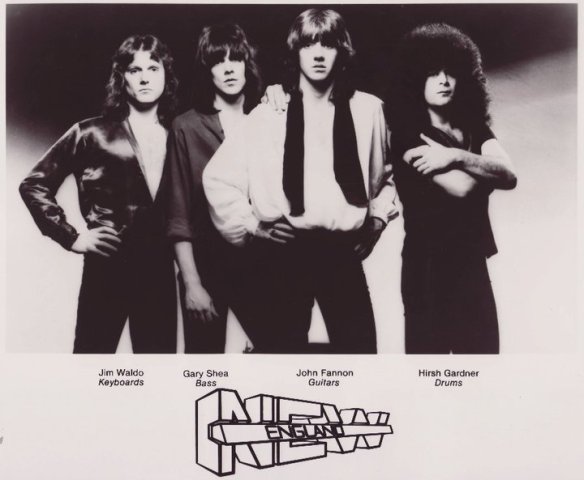 You're a bass player who has played in bands with some of the biggest and most talked about (and perhaps somewhat notorious) guitarists in the history of rock – Yngwie Malmsteen, Steve Vai and Vinnie Vincent. How does a bass player navigate a rehearsal room, recording studio and stage next to such big personalities?
"Yes, and I'd put John Fannon on that list also. I get along great with guitarists. As a bass player I have three options, play the same as the guitar part, play harmony to it, or play something entirely different. Usually the third option works best as I like to play to the song and provide the thunder that the guitars and keyboards can play off of. Most people don't realise that it is the bass that they jump around in their car listening to, whether it's rock or Motown. Behind every great guitarist like Eric Clapton or Jimmy Page, there is a great bass player like Jack Bruce or John Paul Jones holding the fort down. I have always been out front on stage as an equal musical personality and I don`t scare easily."
Gary Shea is looking forward to return to Japan – where he has toured with Alcatrazz – but this time to offer the Japanese fans their first-ever Japanese New England shows. "I am extremely looking forward to playing in Japan with my best friends of 40 years, guitarist John Fannon, keyboardist Jimmy Waldo and Hirsh Gardner on drums. I hope everyone tells their friends and comes to the shows."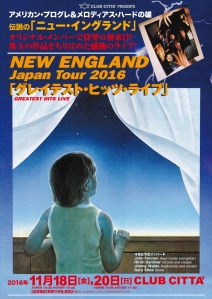 New England will perform two shows at Club Citta in Kawasaki, Japan on 18th and 20th November.
www.clubcitta.co.jp/001/newengland-2016
http://www.youtube.com/watch?v=IelYhIJVeWg