Album review: Alter Bridge "The Last Hero"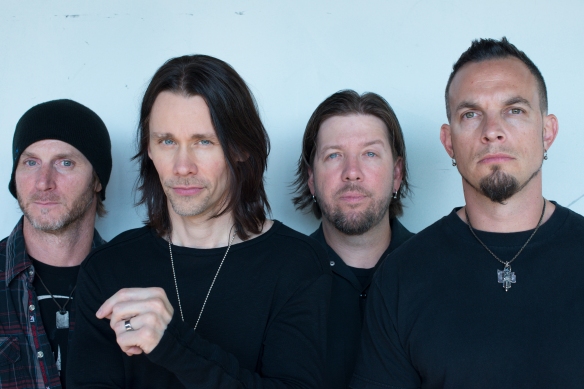 Myles Kennedy has established himself as one of rock's best current voices. He's back with a new Alter Bridge album, "The Last Hero".
Myles Kennedy, who has developed as a vocalist and frontman through his other gig with Slash featuring Myles Kennedy and the Conspirators, is one of mainstream rock's best voices. With Slash out on tour with Guns N' Roses, Kennedy keeps busy with Alter Bridge who will release their new album next week.
Three years after the last album, "Fortress", Alter Bridge is back with its fifth studio album since the band was founded in 2004. For the most part, this is grown-up melodic rock with nods here and there to past American AOR and classic rock groups but with a contemporary feel to it and some hard rock guitars thrown in. The album keeps growing on me the more I listen to it. Kennedy's voice is great and it is his voice that lifts this above the pack.
The opening track, "Show Me a Leader", kicks off the album in style with an energetic song and "The Writing on the Wall" continues in the same style.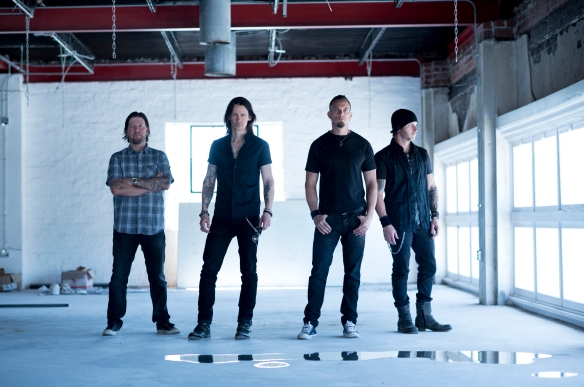 Alter Bridge gives us some quieter, calmer songs, such as "Cradle to the Grave", but personally it is the band's rockier material that is why this band is worth paying attention to. "Poison in Your Veins" is a catchy rocker of a track while "Crows on a Wire" kicks off with some heavy guitar riffing and turns into the album's best track.
Drawbacks? The album feels a little bit safe. It's a matter of taste, but I think there could be some more edgier stuff here to make it more interesting. Alter Bridge has competent musicians (Mark Tremonti on guitar, Brian Marshall on bass and Scott Phillips on drums) and great production. That combined with the talent of Myles Kennedy, make this album a very good one. There are more than a few reminders of "World on Fire", the latest studio album by Slash featuring Myles Kennedy and the Conspirators, on this record. That's not a bad thing. It is no surprise to learn that the album has the same producer, Michael "Elvis" Baskette, as "World on Fire".
Alter Bridge's "The Last Hero" will be released on 7th October by Napalm Records.