Single review: Black Paisley "Don't Call Me a Liar"
Swedish rockers Black Paisley releases a catchy new single.
Black Paisley's "Don't Call Me a Liar" is a bluesy affair, a melodic and classic-sounding rocker of a song with a great groove. It's a solid version of grown-up rock'n'roll performed by a band that knows how to entertain its listeners. It's a catchy rock song with a great but understated guitar solo. It is all finished off with slick American-style production.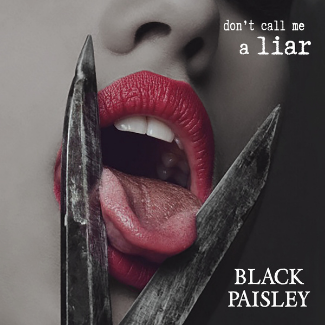 "Don't Call Me a Liar" is the first single from the band's forthcoming full-length studio album which is expected to be released later this year. Black Paisley was formed in Stockholm, Sweden in 2015. The band released two albums, "Late Bloomer" (2017) and "Perennials" (2018), before recruiting lead guitarist Franco Santunione in 2020. Franco is a terrific musician best known as a former member of Electric Boys. In December 2020 the band released its third album "Rambler", and now we get a first taste of what the fourth album will sound like. The current line-up consists of Stefan Blomqvist on lead vocals and guitar, Franco Santunione on lead guitar, Jan Emanuelsson on bass and Robert Karaszi on drums and percussion.
Black Paisley's single "Don't Call Me a Liar" will be released on 25th March.
www.facebook.com/blackpaisleys