Album review: Magnum "Live At The Symphony Hall"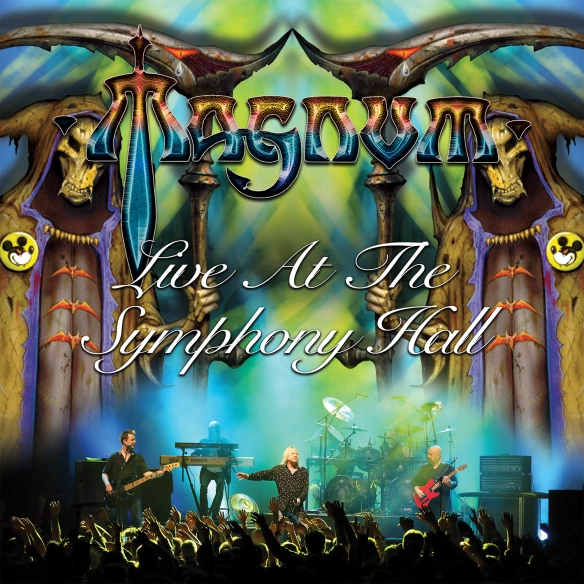 British prog-rock glory on stage in Birmingham on an exquisite new live album by Magnum. 
I haven't seen Magnum live for many years, but this terrific live album brings me right back to the impressive shows I saw them perform in 1990 and 1991. Magnum is a terrific and classic progressive rock band with great melodic and symphonic touches. Formed in 1972, Magnum has so far released twenty studio albums. Magnum's core duo remains the same – vocalist Bob Catley and lead guitarist Tony Clarkin. In the current line-up of the band they are joined by Al Barrow on bass, Rick Benton on keyboards and Lee Morris (ex-Paradise Lost) on drums. 
On "Live At The Symphony Hall", recorded live in front of their loyal hometown fans in Birmingham, England on 19th April 2018 during the final show of the "Road to Eternity Tour", we get Magnum delivering a flawless performance. It's fifteen songs of sheer classic rock brilliance. On this double CD/three-LP live release we get treated to classic songs such as "How Far Jerusalem" (the album's absolute highlight for me), "All England's Eyes", "Vigilante", "When The World Comes Down", "The Spirit" and "Don't Wake The Lion (Too Old To Die Young)". We also get four splendid songs – "Peaches and Cream", "Show Me Your Hands", "Without Love" and the title track "Lost On The Road To Eternity" – from Magnum's most recent studio album that was released a year ago. The new material fits right in with the classics and it demonstrates that this band has still got it. They're still delivering in the studio and on stage after all these years. The musicians, the song material, the delivery…it's all world class. What a terrific band!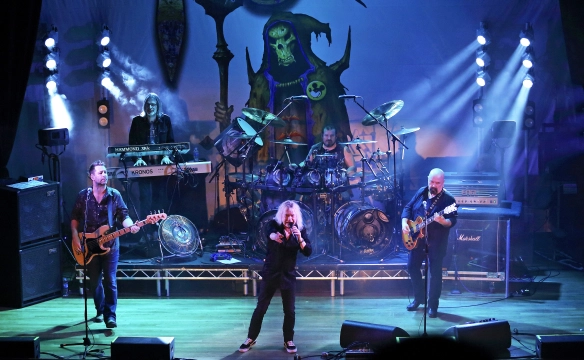 Avantasia's Tobias Sammet appears as a guest on this Magnum show which reminds us of the great musical partnership Sammet and Catley have shown us on both Avantasia and Magnum songs. Magnum's "Live At The Symphony Hall" will be released on 18th January via Steamhammer/SPV internationally and Ward Records in Japan. Avantasia will perform in Tokyo in May, hopefully with Bob Catley teaming up with Tobias Sammet on stage once again.
www.facebook.com/magnumbandpage
www.facebook.com/groups/magnumofficial