Festival report: Loud Park 16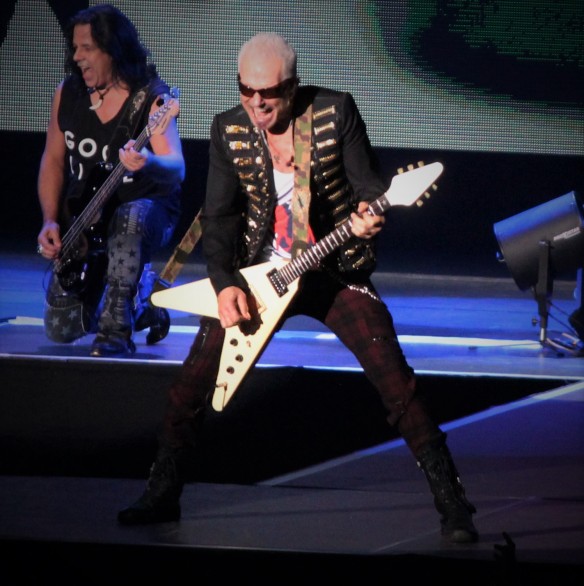 Roppongi Rocks summarises this year's Loud Park festival which took place at Saitama Super Arena outside of Tokyo on 8th and 9th October 2016.
Loud Park is a heavy metal and hard rock festival that has room for everything from classic rock to extreme metal. This year's line-up looked good but struggled to live up to last year's phenomenal line-up. There were, however, enough great bands on the bill to yet again attract a big crowd of Japanese metalheads of all kinds.
Here's a summary of what Roppongi Rocks experienced at this year's festival in no particular order: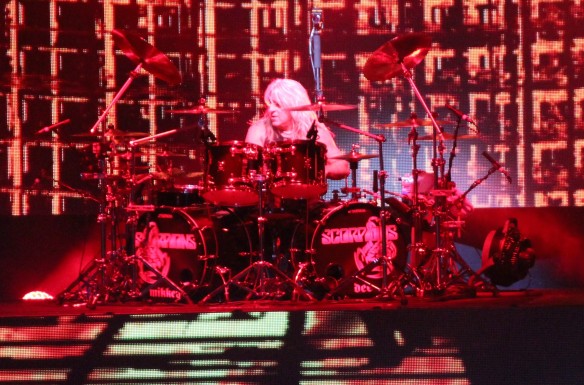 Scorpions may be out on their 50th anniversary tour, but with Mikkey Dee (ex-Motörhead, Dokken, King Diamond) as its new drummer, Scorpions has picked up energy.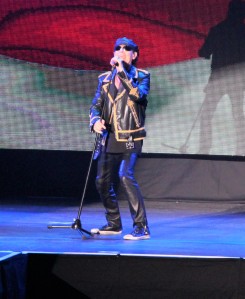 They sound great and give a performance worthy of their headline billing. Rudy Schenker and Klaus Meine are normally the two members in the limelight, but this evening guitarist Matthias Jabs is a monster on guitar and steals some attention and so does Mikkey Dee. He is a major injection of energy. Scorpions never had a better drummer. He adds heaviness even on the ballads. This evening they give us some classics as well as some newer songs. They cover Motörhead's "Overkill" as a Lemmy tribute. They finish a great set with an encore consisting of "Still Loving you", "We'll Burn the Sky" (with former Scorpions guitarist Uli Jon Roth – who also did his own gig at the festival – as a guest) and "Rock You Like a Hurricane". With Dee behind the drums, Scorpions still got a few years in them.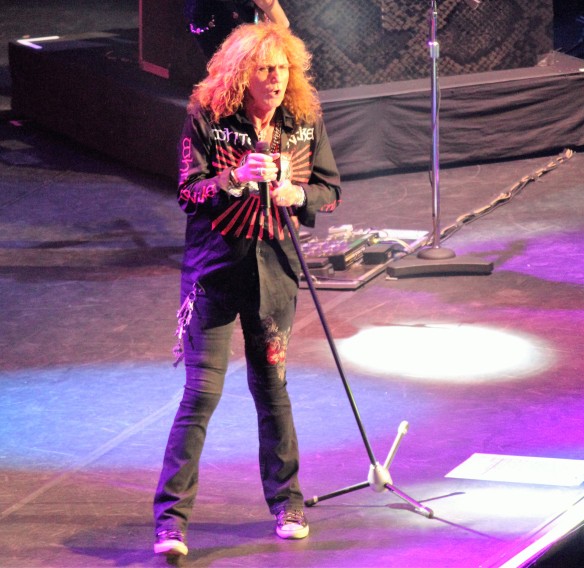 Headlining the second night and closing the whole festival, Whitesnake kicks off strongly with "Bad Boys", "Slide It In" and "Love is no Stranger". It's been less than a year since David Coverdale and his band last successfully toured Japan and the Japanese still turn up to the gigs and buy the t-shirts. We get a solid greatest hits set of favourites from the 70s and 80s. The current line-up of Whitesnake has some fantastic musicians in it, but I am not sure about all the solo performances that are included in the set. At a festival gig with a slightly shorter set list, it would make much more sense to give the audience a few more classic songs instead. But as they finish with the Deep Purple classic "Burn" and make everyone happy all is forgiven.
Nightwish finishes their massive world tour (149 shows across 36 countries) in support of their latest album "Endless Forms Most Beautiful" at Loud Park and will now take a break until 2018. Having already toured Japan earlier this year, this evening Nightwish has many fans who want to be part of the world tour finale. As always, they deliver a phenomenal set. Floor Jansen, who has settled in nicely as the band's vocalist, is beaming up on stage. She so clearly enjoys performing for her fans. The rest of the band, led by Tuomas Holopainen, is also on top form. The set list is near perfection: "Shudder Before the Beautiful", "Yours is an Empty Hope", "Storytime", "Elan", "7 Days to the Wolves", 'Wishmaster", "I Want My Tears Back", "Nemo", "Last Ride of the Day" and "The Greatest Show on Earth". One can't ask for much more than that.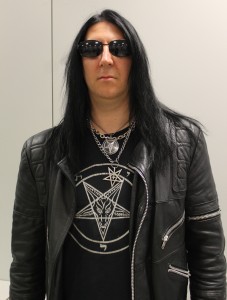 Dark Funeral, the Swedish black metal veterans, led by Lord Ahriman, are in fine form as they kick off their Asian and European tour at Loud Park. They open with "Unchain My Soul" and follow it with the old classic "666 Voices Inside". New frontman Heljarmadr is a perfect fit for the band. He's the real deal and takes the band to a new level. Their latest album, "Where Shadows Forever Reign", is phenomenal and they match the quality for the album with their live performance. Visually, nothing has happened in Dark Funeral's world since they formed in 1993: we get black and white corpsepaint, spikes and black leather. The band looks as haunting and sinister as their music.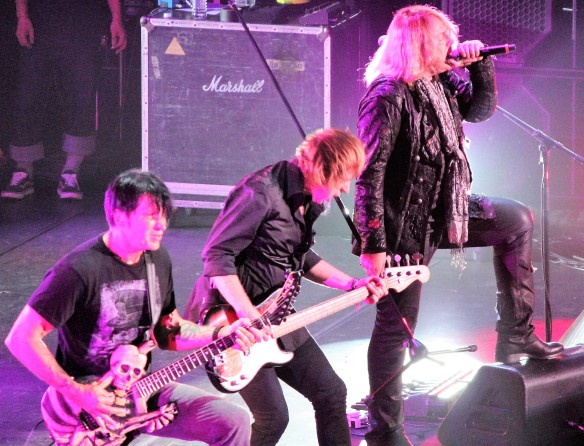 The classic Dokken line-up (Don Dokken, Mick Brown, George Lynch, Jeff Pilson) may have reunited for money, but, boy, do they deliver! They sound great and have clearly made a real effort for this Japan tour. Sure, they're older and Don's voice is not what it used to be, but this reunion of the old Dokken sounds much better than expected. Musically they pull it off in style. We get a great set with all the classics, from "Kiss of Death" via "Into the Fire" to "Tooth and Nail".
The current Todd LaTorre-fronted version of Queensrÿche sounds fantastic as they open their set with "Guardian". We get old favourites like "Operation: Mindcrime", "Best I Can", "Empire" and "Queen of the Reich". LaTorre is a powerful singer who fits the old and new material like a glove and he is a great frontman. Bassist Eddie Jackson is missing from this gig, unclear why, but the band still delivers.
American 80s heavy metal band Armored Saint features not one, but two former Anthrax members – vocalist John Bush and bassist Joey Vera. Armored Saint was always good and promising but they never quite made it to the top. Still touring with their original line-up (minus guitarist David Prichard who passed away in 1990), the band is better than ever and they deliver a great gig, almost faultless. John Bush is on fire, running around on stage as if he were a member of Iron Maiden. Great stuff.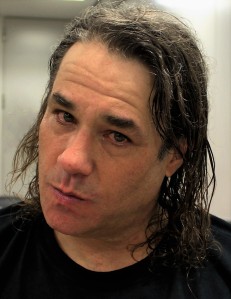 What can I say? Since frontman Zetro returned two years ago, Exodus is smoking hot. They have never been better. With Gary Holt away on Slayer duty in America, stand-in guitarist Kragen Lum from Heathen fills his place in style. The band is tight and great. We get classics such as "The Toxic Waltz" and "Bonded by Blood" but also newer songs like "Blood In Blood Out" and "Body Harvest". The biggest surprise in an excellent set was that the band opens the set with "The Ballad of Leonard and Charles".
Swedish doom metal masters Candlemass finally makes it to Japan and gives us a great set. Vocalist Mats Levén (Yngwie Malmsteen, Therion, Treat, Krux, Abstrakt Algebra, Swedish Erotica) is a great fit for the band and he is also a great frontman on stage. With the exception of "Emperor of the Void", we get a short festival set made up of early classics such as "Mirror, Mirror", "Crystal Ball" and "Solitude". Candlemass founder Leif Edling (who has been sidelined from the band due to illness) makes an appearance on a few songs, for the first time in over two years to the delight of the band's fans.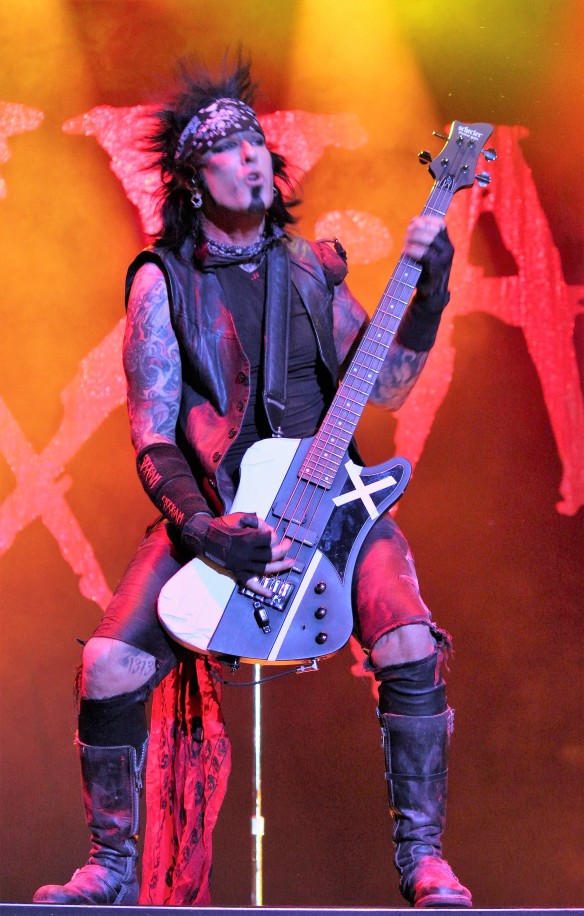 With Nikki Sixx no longer in Mötley Crüe and DJ Ashba no longer in Guns N' Roses, Sixx:A.M. is finally getting the attention it deserves ("We're a real band now!" says DJ Ashba to me backstage after the gig). They are much heavier and rockier live than in the studio. There are of course some echoes of Mötley Crüe, not least visually. But this is a bit different and in many ways better. James Michael is a first-class frontman who can also sing (not always the case for some characteristic frontmen). DJ Ashba steals the show with great guitar work. This guy has really become a very skilled guitarist.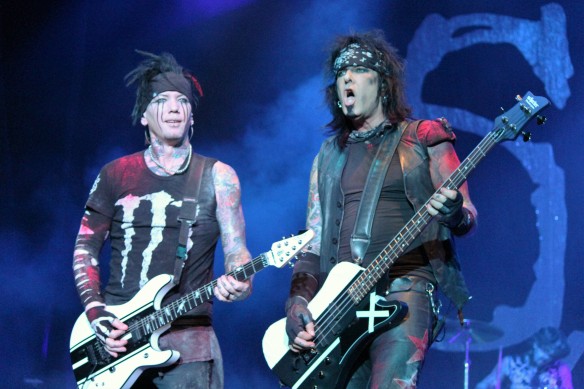 The Dead Daisies gives us good fun party rock at their first ever gig in Japan. With three ex-Whitesnake members in the band (Doug Aldrich, Marco Mendoza, Brian Tichy) and with Whitesnake as the evening's headliner, The Dead Daises get a massive crowd to turn up despite a very early time slot. Former Mötley Crüe vocalist John Corabi does a great job as frontman and chief entertainer.
Italian Lacuna Coil is currently on tour in support of their latest album "Delirium" and they are in fine form. Vocalist Cristina Scabbia sounds better than ever. The highlight of the gig is when they perform "Blood, Tears, Dust" live for the first time ever.
Finnish metal band Amorphis has played in Japan numerous times, including several appearances at Loud Park. Being back in Japan for a second time this year, they give us another great performance which they open with the title track from their latest album, "Under the Red Cloud". We get a set focused on newer material with the exception of "On Rich and Poor" and "Black Winter Day".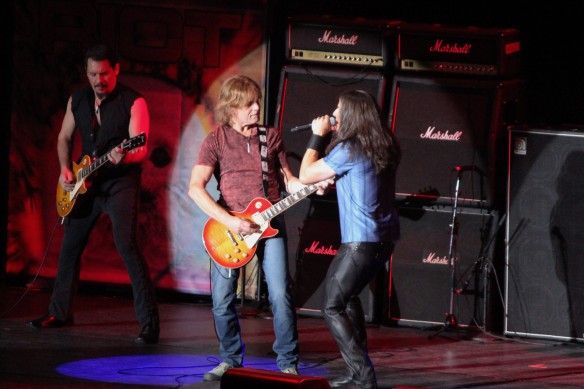 Cult heavy metal band Riot, formed in New York City in 1975, has seen many changes over the years. The current version of the band, with no original members in it, brought along guitarist Rick Ventura to Japan as a guest for this gig. Ventura originally played guitar in Riot between 1978 and 1984. With new versions of old bands, it is difficult to know what to expect, but this version of Riot sure delivers at Loud Park with a set list dominated by early 80s classics before they finish with "Warrior" from the band's 1977 debut album, "Rock City". They're on fire and the Japanese crowd loves it.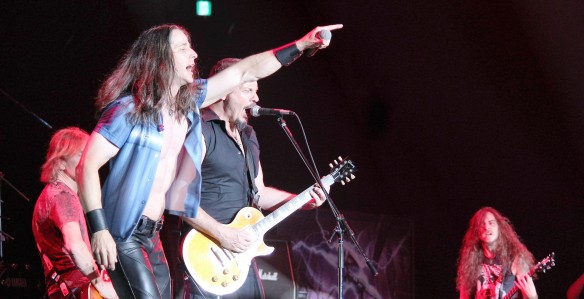 What else? Finnish Children of Bodom gives us a solid performance as always. They have never disappointed their Japanese fans during their many Japan tours. Last year's gig at Loud Park was such a success they were asked back for a second year in a row. I only caught a glimpse of Shinedown who seemed to do a good gig and the same goes for Danger Danger. While Ritchie Blackmore was not playing at the festival, two members of the latest incarnation of Rainbow did: vocalist Ronnie Romero performed with Lords of Black and keyboardist Jens Johansson was there with Cain's Offering. Former Yngwie Malmsteen and Talisman vocalist Jeff Scott Soto turned up at the festival to perform with Japanese Kuni. Myrath did a great gig of Middle Eastern-flavoured rock – they're much heavier live than on record. This is a band to keep an eye on. Norwegian extreme metal band Enslaved, who this year celebrates 25 years of mayhem, did well but it could've been fantastic if they had played in a tad bit more darkness. Music from a place where the sun doesn't shine much is best framed in darkness. Dizzy Mizz Lizzy from Denmark was back for a second straight year at Loud Park and a third Japan visit in a year. The band clearly has got some traction in Japan.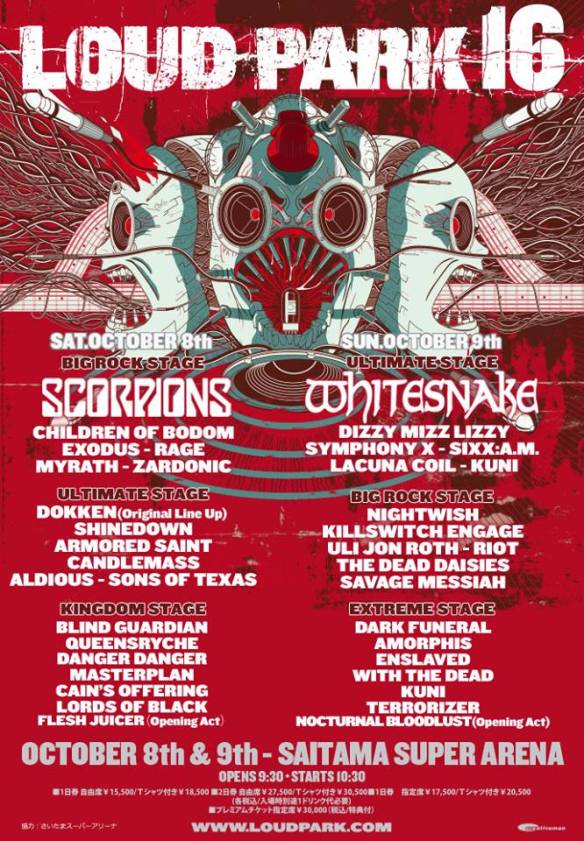 Did I miss any gigs I should have seen at the festival? Perhaps Killswitch Engage (I only caught a glimpse of one song which was very good), Blind Guardian, Terrorizer, Masterplan, Symphony X, Sons of Texas and Savage Messiah. As always with major festivals, one has to make some hard choices between clashing set times, artist interviews and other happenings. Loudness did not perform this year, but vocalist Minoru Niihara, just back from the Monsters of Rock Cruise West, turned up at Loud Park for an interview and signing session to the delight of many festival goers. Loudness is always at the heart of the Japanese metal scene.
While the line-up at this year's festival was not as great as last year, overall Loud Park 16 was another great weekend of exhausting heavy metal fun. The Japanese metal community is a friendly one which loyally turns up at this annual hard rock celebration regardless of the actual artist line-up.