Gig review: Squeeze at Billboard Live in Roppongi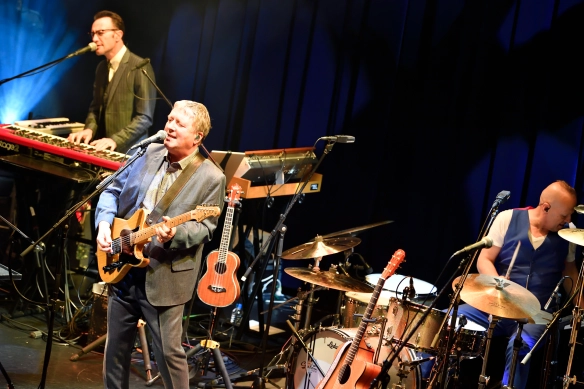 44 years after the band was founded in London, British rockers Squeeze are still at it. They have better songs than most other bands and they are still very much relevant. Glenn Tilbrook leads a fab current version of the band to success in Japan.
Squeeze at Billboard Live, Roppongi, Tokyo, 6th May 2018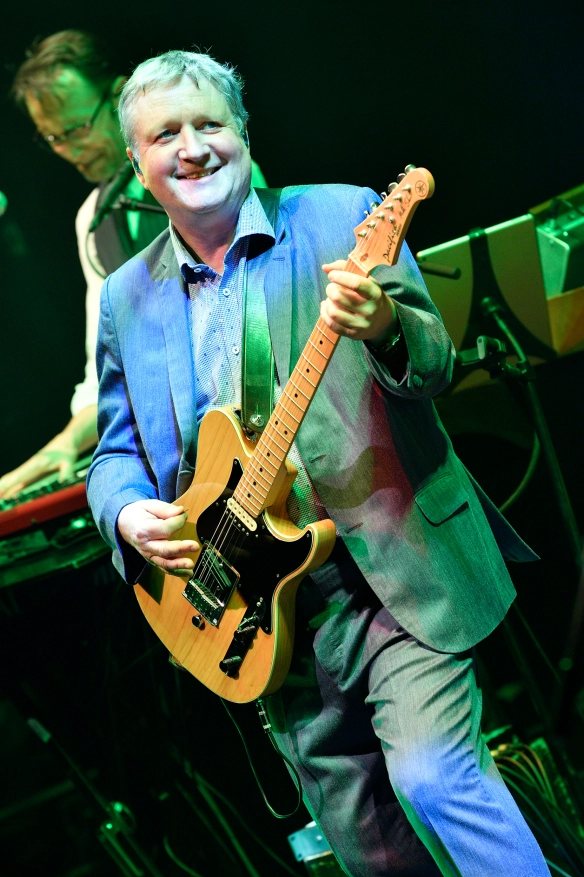 It is very hard to define what musical genre Squeeze belongs to. Since they formed in Deptford in Southeast London in 1974 they have done many different musical styles. With their roots in the part of the British punk movement that centred around legendary punk fanzine Sniffin' Glue, they quickly evolved into rock and pop and became part of the new wave genre. Throughout their career, they have continued to go in and out of genres and styles and been very good at it.
Live on stage the band rocks. They're tight, they're playful and they are so clearly enjoying performing for their Japanese fans. Leader and frontman Glenn Tilbrook is not only a great singer and songwriter, he's also a phenomenal guitarist. At this show in Tokyo, he gives us some splendid guitar solos.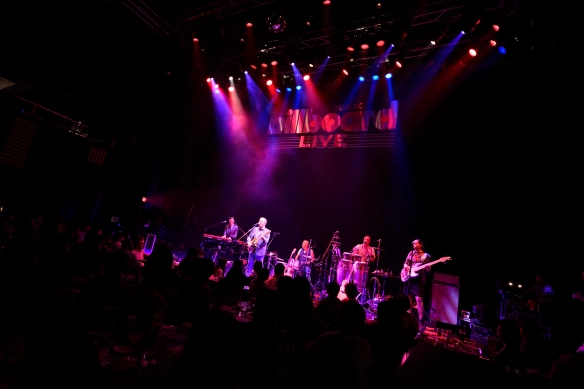 Squeeze opens the show in style with "Please Be Upstanding" a song from the band's latest studio album, 2017's "The Knowledge". They continue with classic "Pulling Mussels (from the Shell)" from 1980's "Argybargy" album before they return to their latest album with "Innocence in Paradise". Squeeze puts on a terrific show and to me there are several parts making this great: 1) The material – they have better songs than most other bands; 2) 44 years after founding the band, Tilbrook's voice has matured but it is as good as ever; and 3) The musical skills of the current line-up of the band are world class.
On this tour, Squeeze co-founder Chris Difford is missing but Tilbrook is backed up by a fantastic band: Stephen Large (Pete Doherty, Babyshambles, Johnny Depp, Duffy) is a demon on keyboards. Simon Hanson (Death in Vegas, Hall and Oates, The Quireboys, The Dogs D'Amour, Rick Wakeman) is an unstoppable drummer. The latest addition to the band is bassist Yolanda Charles (Paul Weller, Robbie Williams, Aztec Camera, Mick Jagger, Dave Stewart). What a catch! She adds both groove and funk to Squeeze's songs. And when it's time for the old favourite "Cool for Cats", percussionist Steve Smith steps up, puts on a guitar and sings lead. In addition to his current role with Squeeze, he's the lead singer for Dirty Vegas and is a great entertainer.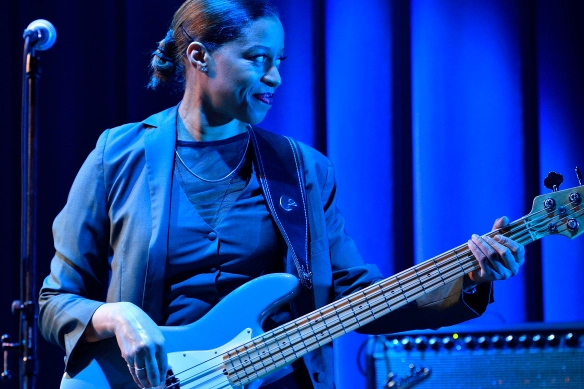 During the set, we get some of the obvious classics, such as "Take Me I'm Yours", "Tempted", "Another Nail in My Heart" and "Up the Junction". What a treasure trove of great songs this band has! Highlights among the newer material include "Cradle to the Grave" and "Rough Ride". The new material stands up very well to the old favourites. The band has evolved and its sounds and musical styles change by the song. The current version of the band makes the back catalogue sound modern (or is that timeless?) and still relevant. They also prove that this band has a future and a loyal audience, no matter what musical styles the band throw at them.
Squeeze is a fabulous band with terrific songs, performing at a splendid venue for loyal fans. Quite a combination which creates a great live experience at Billboard Live in Roppongi.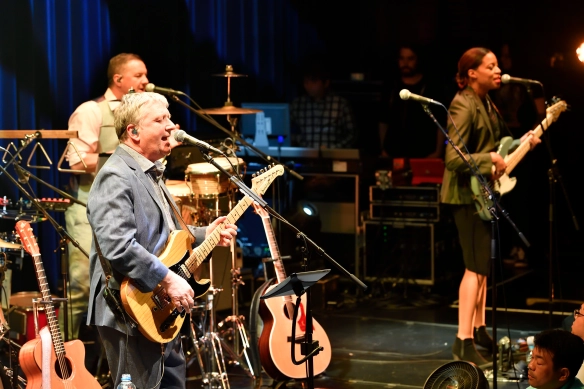 www.facebook.com/squeezeofficial