Interview: Mats Levén of Candlemass
This year doom metal pioneers Candlemass have been celebrating 30 years since the release of their debut album "Epicus Doomicus Metallicus". When they recently came to Japan for the first time to perform at the Loud Park festival, Roppongi Rocks sat down with vocalist Mats Levén for a backstage chat at Saitama Super Arena.
Last time I saw Candlemass live was at the Decemberfestivalen in Sweden in 1990. They were at the time fronted by legendary, larger-than-life, vocalist Messiah Marcolin. Coincidentally, it was also at Decemberfestivalen I met Mats Levén for the first time when I interviewed him there in 1989. A lot has happened with both Levén and Candlemass in all those years. While it is Candlemass' first visit to Japan as a band, Mats Levén has been touring Japan once before, with Yngwie Malmsteen in 1998.
At the massive Loud Park festival in Japan, Candlemass gives us a splendid 45-minute set consisting of seven songs: "Mirror Mirror", "The Dying Illusion", "A Cry from the Crypt", "Emperor of the Void", "At the Gallows End", "Crystal Ball" and "Solitude". Four of the members from the band's classic late 80s/early 90s line-up – founder and mainman Leif Edling on bass, Mats "Mappe" Björkman and Lars Johansson on guitars and drummer Jan Lindh – are still in the band. This gig at Loud Park sees Edling, who has been sidelined by illness for the past few years, rejoin the band on stage to perform a couple of songs for the first time in over two years. The classic line-up is supported by Per Wiberg (Spiritual Beggars, ex-Opeth), who fills in for Edling on bass, and Mats Levén on vocals.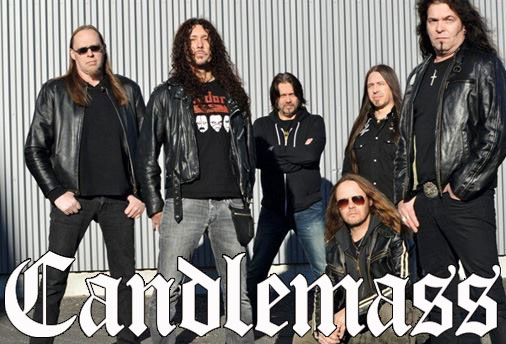 In the 27 years since I last interviewed Mats Levén, he has been busy. Levén took over the microphone in Candlemass in 2012 as a replacement for Rob Lowe, who sang for the band between 2006 and 2012. At the time of my first interview with Levén in 1989, he fronted Swedish Erotica and then moved on to another Swedish melodic hard rock band, Treat. Levén was born and grew up in Gothenburg but nowadays has his base in Stockholm. "I moved up to Stockholm when I joined Treat in 1992, or 1991. Thus I've lived half my life in Stockholm. I've got my own studio at home where I record all my vocals and then send it off. That's how it works nowadays."
In the mid-1990s, Levén worked with Leif Edling for the first time, in a project called Abstrakt Algebra. "We got to know each other with Abstrakt around 1994 or 1995. We started making some demos together. Then I joined Yngwie at  the end of 1996." Yngwie Malmsteen recruited Levén for his band, which at the time also featured drummer Cozy Powell (Black Sabbath, Rainbow, Whitesnake, MSG). Leven's work with Yngwie can be heard on the album "Facing the Animal" and on "Double Live!". Levén's collaboration with Edling continued in the band Krux in 2002 (which released three albums and a live DVD). Levén also toured with symphonic metal band Therion for a number of years.
"It was around that time I started helping him with demos for Candlemass as well. As we were also doing demos for Krux, sometimes Leif didn't know if a song would become a Candlemass or Krux song. Since then I have been involved in the background and helped him with demos. We also had Krux up until 2012, doing albums and gigs. In 2012, Candlemass asked if I could help them following Rob's departure. Actually, they asked me already back in 2008 if I could join Candlemass but I didn't want to do it back then. Rob had only done one album at that point and I said to them that they can't keep on changing vocalists all the time. That's why it took a few more years before I joined. In 2012, I realised Krux had done three albums and that Leif wouldn't have much more time for Krux. I didn't want Candlemass to start sounding like Krux, that's what I was afraid of. At that point, Candlemass used keyboards on their latest album and I have since pushed for not using keyboards with Candlemass. We don't need it, we can walk away from that. Then it'll be a bigger difference compared to Krux and we can go back to the old Candlemass. It's great that Per Wiberg, who played the keyboards, also plays bass as Leif was forced to sit out. It was great that we could keep Per as he's such a cool guy."
During his career, Levén has been singing with several bands and artists where he has taken over from established and well-liked vocalists. How does he tackle such situations? "One has to show respect for the material and the singers who have sung these songs in the past. Songs are supposed to have a certain sound. In my early years with Candlemass, I did a bit of testing. 'OK, this song works well to sing like this and on this one I can go a bit further'. It took a few years before I felt it was OK for the fans that I did my own thing with it. I noticed when I looked at people that they were cool with it. . I have noticed, not least in the US, that there are many people who don't even know who Messiah was. They just like Candlemass and don't really know who's who. They don't care, they just like it."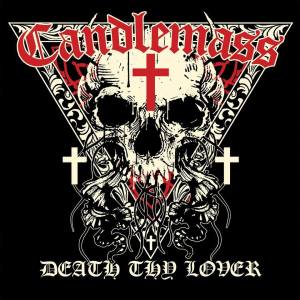 "With Therion I didn't need to sound like anyone, I was really free to do what I wanted. With Yngwie there were a lot of different singers I needed to cover, but it worked out alright. Yngwie was the most challenging gig in that sense. I was supposed to sound very much like the original versions. Treat wasn't that difficult as they had only had Robert Ernlund singing before me. With them I immediately did an album and, thus, I could do my own thing. There's also a reason that people contact me and one has to find a compromise somewhere. People know that I will respect the songs. In Candlemass, the vocals is only one small part. There is a difference in how I sing some of the songs now and how I sang them two years ago. I can relax more and more now and have more fun with it. But perhaps there will be a point where I am having too fun with it and I then need to go back to the roots again."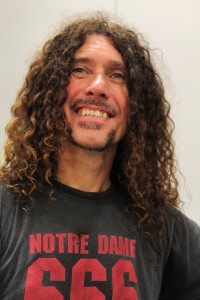 During his career, Levén has been very active in all sorts of projects and done many guest appearances. "I wish I could only play with Candlemass and nothing else on a full-time basis. But that's not how it works. Candlemass can't do long tours. Today you have to get out and tour in order to survive. I have lived off music since the mid-90s and I have survived. I write songs and get some royalty payments, but still… I am doing background vocals on HammerFall's new album. I am doing a lot of different things in music. But I say no thanks to many records I get offered to do and projects and such. I do very few such things nowadays. Tour wise, it's only Candlemass and Gus G I've been out with in the past few years. It's great fun. I am active to the extent that's been possible as I have two small children at home and my wife needs to be able to do her job as well."
Candlemass has a great back catalogue of music having released 11 studio albums. Earlier this year they also released a new EP, "Death Thy Lover". "We haven't played any of the songs from the EP live yet. If we had a 90-minute set, we would've probably added a song from the EP. That was the original plan, but with most of the festivals we've played this year we haven't had 90 minutes. We've had 70 minutes or 60 minutes. Thus, we felt that there were other things we wanted to play. We've played 'Demon's Gate' sometimes and that's ten minutes long. If you play that it is difficult to fit a lot of other songs. It is also difficult to put together the order of the songs in a set. You want to have the right flow in the set. What we haven't played much, which people probably want to hear more from, is the 'Nightfall' album. But next year we will get out and play the entire 'Nightfall' album at a few gigs. We hope that we can come back here and play the 'Nightfall' album. Then it will be a completely new set for people compared to today."
Are there any plans to do a new full-length studio album? "No, there are no plans. Leif has said that he doesn't want to feel the pressure that we have to start working on a new album too early. Next year he'll join a few gigs, entire gigs, that is the plan. A few of the 'Nightfall' gigs. That is the next step for him to see how he feels. He's got fatigue syndrome, an illness he's taking medication for. He's getting better but he has to be very careful. As soon as he works too much, it comes back and then he's two months behind in his recovery again. He has to take it easy and that's why it's not a good idea for us or himself to put pressure on him. We'll take another step next year when he'll join a few gigs and then we'll see how it goes. He thought the EP was a fun thing to do in order to be able to release something new."
Seeing Leif Edling back on stage with Candlemass was a real treat for the Japanese fans, but also for Edling and the band.
"He thought that it was special with Candlemass for the first time in Japan and the last gig for this year. He came and did two songs that he has played many times before. Thus, it wasn't too much work for him. He knew he could do it. It was great and a fun way for the band to finish off the year," says Mats Levén.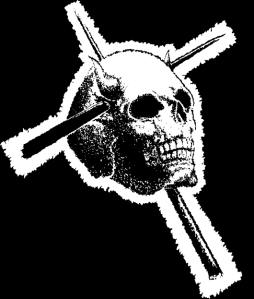 Despite Leif Edling's illness and its impact on the band's activities, Candlemass is a band in great shape and the plans for the special "Nightfall" anniversary gigs in 2017 sound very exciting. There is still plenty of life in this beast of doom.