Gig review: Michael Amott's triumphant return to Tokyo with Spiritual Beggars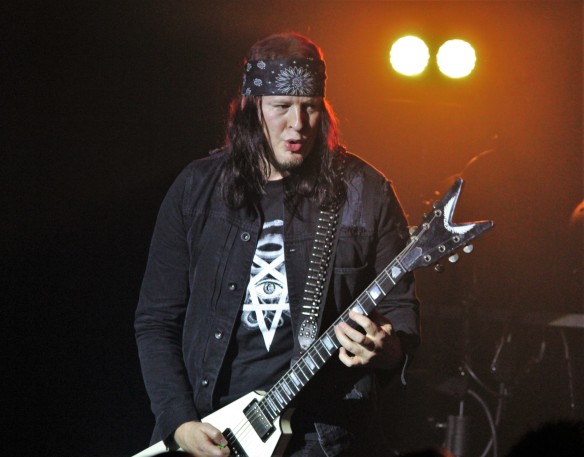 Arch Enemy's Michael Amott makes a triumphant return to Tokyo with Spiritual Beggars – 1970s-inspired hard rock at its best.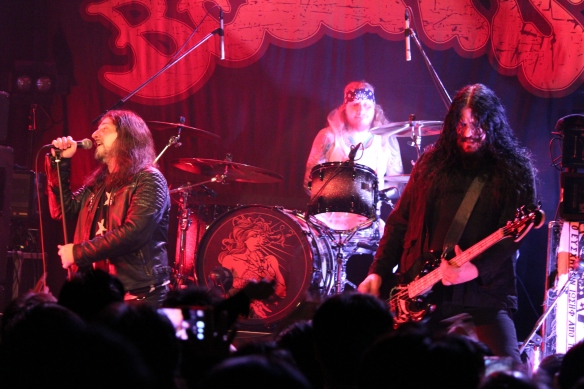 No matter which band guitarist Michael Amott tours with, he never disappoints his Japanese fans. Earlier this year he was here in Japan with Black Earth, the temporarily reunited original line-up of Arch Enemy. Now he's back with Spiritual Beggars who have toured Japan many times before. On Monday 24th October, Spiritual Beggars played a terrific club gig at WWW X in Shibuya, Tokyo.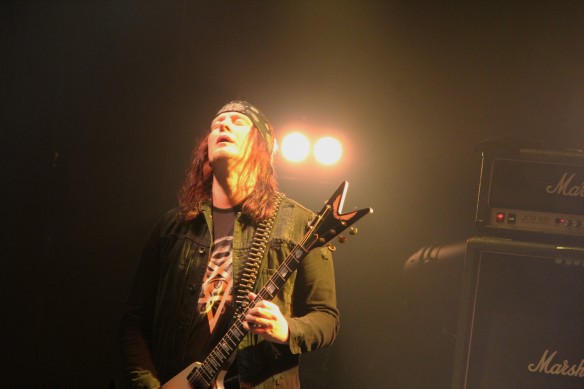 Spiritual Beggars, formed by Amott In Sweden in 1993, plays a very different kind of rock music from Arch Enemy, one they label as stoner rock and which is firmly based in classic 70s hard rock flavoured with a big shot of 60s psychedelia. Most of the time, this is brilliant. At times it is so good it hurts. They open with "Street Fighting Saviours" from the 2002 album "On Fire". This evening they also play many of my other favourites, such as "Hard Road", "Turn the Tide", "Euphoria", "Killing Time" and "Diamond Under Pressure" before they finish in style with "Blind Mountain" and "Spirit of the Wind".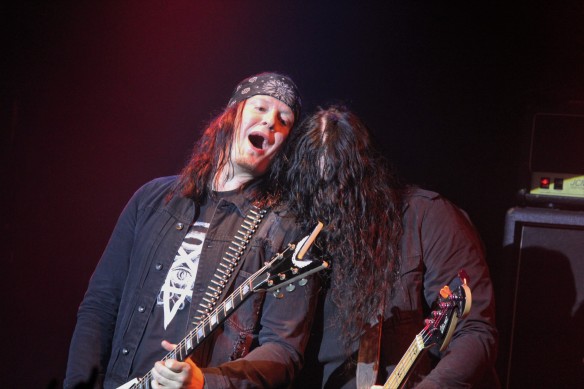 One thing with this gig that is immediately obvious, is that they're having fun up on stage. The band members have a background playing with serious heavy metal bands such as Arch Enemy, Candlemass, Carcass, Firewind, Dismember, Mercyful Fate and King Diamond. Spiritual Beggars is not at all less serious than those bands, but they have a more playful attitude to performing their music and it really shows.
Amott is a very gifted guitarist who doesn't let his guitar work take over the songs. Much like his inspiration Michael Schenker, Amott does not destroy the music with outbursts of guitar overkill. Instead he is using his guitar skills to enhance the songs and contribute guitar solos that fit in with the fabric of the songs (most of them written by himself). It's the work of a real guitar hero.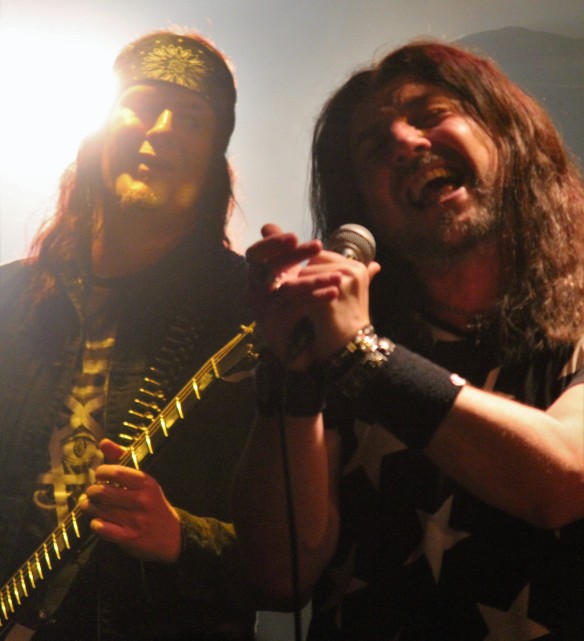 While Amott is the band's mainman and already a legend to Japanese hard rock fans, this isn't a one-man show. This is a band with more drive, skill and energy than most bands currently out there. Amott's Arch Enemy colleague Sharlee D'Angelo is a rock solid anchor on the bass. Drummer Ludwig Witt has perhaps the smallest drum set I have ever seen used on stage by any established rock act., but he makes it work. Former Firewind vocalist Apollo Papathanasio is fronting Spiritual Beggars since 2010. What a find as a singer and frontman! This guy can stand up to the best of them and fits this band like a glove.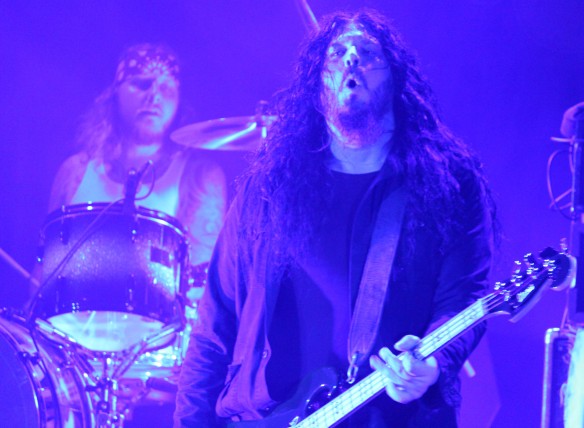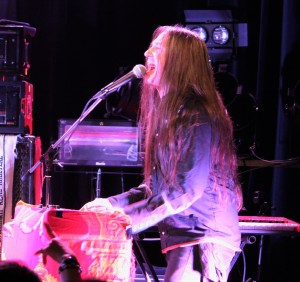 In a great band with great musicians and great material, keyboardist Per Wiberg is the standout member for me. Wow! The former Opeth man, who is also currently playing bass with Candlemass, adds a dimension to Spiritual Beggars' sound with his Hammond organ and keyboards. On songs like "Mantra" and "Black Feathers" he really shows off his keyboard skills and why he is an essential ingredient in this band. Like a Swedish Jon Lord or a Ray Manzarek of hard rock. Outstanding!
This evening we get an extended set at just over two hours with all the musical goodies we could wish for. The band is tight and in good form. Thank you for a splendid evening of great music.