Album review: Liv Sin "Burning Sermons"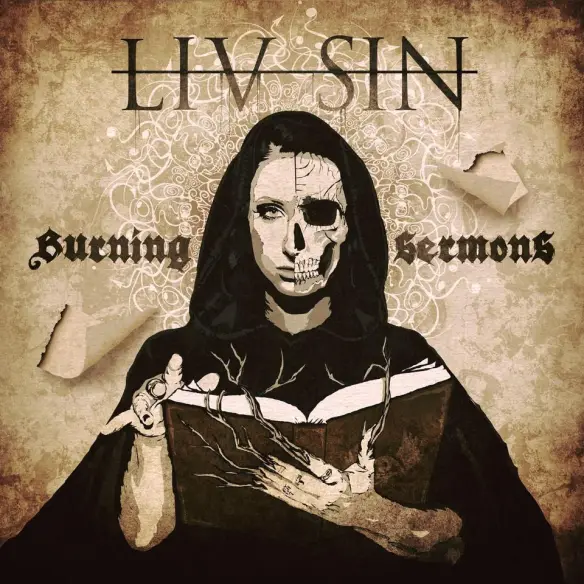 Sweden's Liv Sin is back with a terrific hard-hitting yet melodic metal album.
Liv Sin's frontwoman Liv Jagrell (ex-Sister Sin) has one of those voices meant to sing heavy metal. It is powerful and it comes with plenty of attitude. She's at the centre of Liv Sin's music and she leads from the front. Shortly after her former band Sister Sin disbanded in 2015, Liv formed Liv Sin and released the band's debut album "Follow Me" in 2017. Much of Liv Sin's music is rooted in proper 1980s heavy metal but it has a modern touch to it as well which means it doesn't sound dated. "Chapter of the Witch" is a great song. It contains so much good stuff and twists and turns that it puts a big smile on my face. It has terrific energy and the guitars here are fantastic. "War Antidote" is an anthem, a glorious and pompous (in a good way) call to arms of the misfits. "Ghost in the Dark" is the best track on the album and it is Liv Sin's version of what 80s power ballads were back in the day. On the fab song "Hope Begins to Fade", Björn "Speed" Strid of Soilwork and The Night Flight Orchestra fame appears on guest vocals. "At the Gates of the Abyss" is the album's other highlight for me, again with fantastic guitars. It's great hard-hitting and chest-pounding heavy metal which is also very melodic. It is Liv Sin at its best.
Liv Sin's new album "Burning Sermons" is out now via Despotz Records. 
www.facebook.com/livsinofficial