Five decades on and Canadian metal band Anvil is as good as ever.
Anvil and Hell Freezes Over at Babel The Rock Tower, Tachikawa, Tokyo, Japan on 2nd March 2023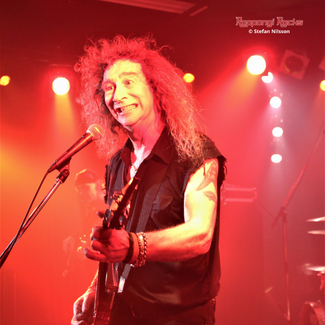 The core duo of Canadian heavy metal band Anvil, vocalist and guitarist Steve "Lips" Kudlow and drummer Robb Reiner, have played together for 50 years. They met in high school and started playing music together. A few years later, in 1978, they had the first line-up of what became Anvil in place. Since then, they have recorded 19 studio albums and continue to tour the world. On Thursday night, they were back in Japan for the first of two gigs in Tokyo. The evening's support act was the Japanese thrash metal band Hell Freezes Over. They performed a high-energy set that showed us that the band's new line-up has the talent to deliver a quality metal performance. Anvil then kicked off their headline set with Lips wandering into the audience with his guitar. Lips is a social guy who is brilliant at engaging with Anvil's fans. Thursday happened to be Lips' 67th birthday and he was in a great mood. He had come to Japan with his Canadian metal brothers to entertain us. His primary weapons are his electric guitar and his singing voice, but Lips is also a storyteller. During the show, he shared some terrific stories from Anvil's travels over the years, including one about Lips turning down an offer to join Motörhead.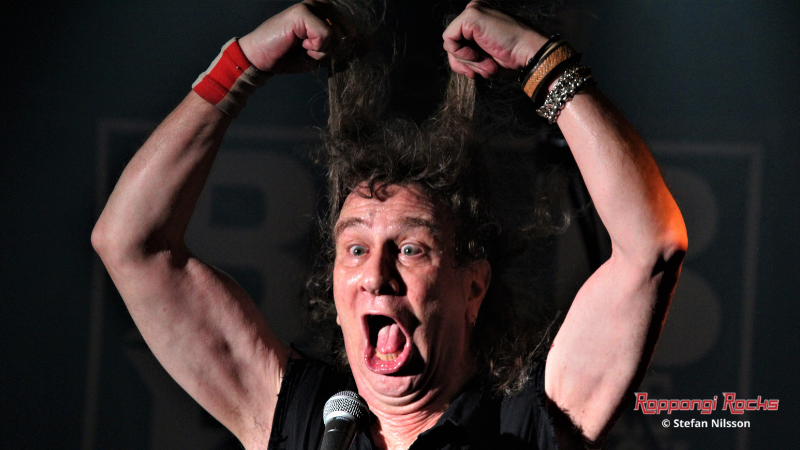 Anvil performed a well-balanced and career-spanning set of great heavy metal. We got early classics such as "666", "Winged Assassins" and "Mothra" as well as terrific newer material, including "Legal at Last", "Take a Lesson", "Bitch in the Box" and "Ghost Shadow". The Anvil formula was firmly established in the band's early years and it hasn't changed. The band keeps delivering great music in the proud Anvil tradition. Their latest album, "Impact is Imminent", came out last year and a new album is already being worked on. Bassist Chris Robertson, a former member of the band's road crew who took over bass duties nine years ago, is a natural fit for the band. He combines steady bass lines with some highly enjoyable stage antics. Robb Reiner is a terrific drummer and he especially got to shine with an excellent drum solo during the instrumental piece "Swing Thing". When the band finished the excellent metal show with the 1982 classic "Metal on Metal", Lips was, of course, once again in the middle of the audience with his guitar.