Gig review: Cyhra and Vampires Everywhere at Space Odd
The Cyhra and Vampires Everywhere Japan tour has turned into a victory lap.
Cyhra and Vampires Everywhere at Space Odd, Shibuya, Tokyo on 26th January 2023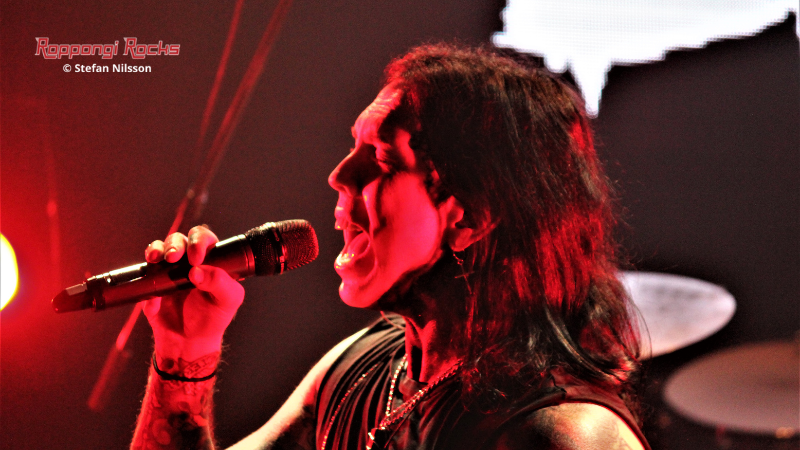 On Thursday night the seventh show on the nine-date Japan tour for Cyhra and Vampires Everywhere took place and, my oh my, these two bands keep getting better. They started the tour being good, and now, a week later, they have reached another level. International acts touring Japan seldom have opening acts. When Vampires Everywhere was announced as special guests for all dates on Cyhra's Japan tour, it didn't seem like an obvious combo as the two bands are rather different. However, this pairing of bands has turned out to work very well. For the tour's seventh gig on Thursday night, quite a few Vampires Everywhere t-shirts could be seen in the audience. This first-ever Japan tour for the Las Vegas band is certainly winning them some new fans. Michael Vampire and his unruly bunch of industrial creatures of the night took it up a notch, again. This time they changed the setlist a bit and added "The Hills", a splendid The Weeknd cover. The highlight of the set was the splendid "Witch" from the 2021 EP "The Awakening". A new full-length album is in the works and I am looking forward to hearing new music from this excellent band.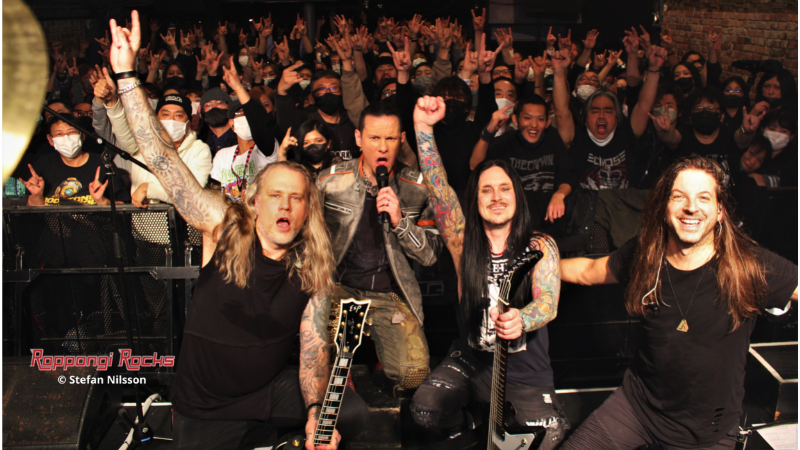 Although Cyhra opened their set with a new, yet-to-be-released song, the audience was with them. The audience was on fire! This probably comes down to two things: 1) Some of the people in the audience are attending several shows on the tour and are thus now familiar with the songs, and 2) The new songs are so bloody good that fans get into them on the first listen. The band was on fire too and they fed off the audience's engagement. The Thursday audience felt like a South American football crowd. They kept chanting "Cyhra! Cyhra!" throughout the show. Thursday's gig was so good that it should be released as a "Live in Japan" album, I'd say. Drummer Alex Landenburg, once again, sang lead at the beginning of one of the songs and he also delivered a fab drum solo. Twin guitarists Marcus Sunesson and Euge Valovirta have grown into a terrific partnership on stage. Lead vocalist Jake E has pipes to deliver the perfect vocals for Cyhra's mix of melodic music and heavy guitars. He delivers consistently. Since I first saw Jake sing live in Harajuku, Tokyo in 2011, he has never disappointed me with his performances. Thursday's show was a fine balance of songs from the band's two albums, "Letters to Myself" from 2017 and "No Halos in Hell" from 2019, as well as a bunch of new songs from the soon-to-be-released third album. It is very obvious that these four European musicians from Sweden, Finland and Germany are getting on very well. They gel both on and off stage. The entire set was so good it is hard to single out highlights, but they for sure included "Karma", "Ready to Rumble", "Letter to Myself" and "Man of Eternal Rain" as well as several of the new songs. They finished the evening with a sweaty version of "Out of My Life".
The Japan tour will finish off with another gig at Space Odd on Friday 27th January and the tour finale at Koenji High on Saturday 28th January.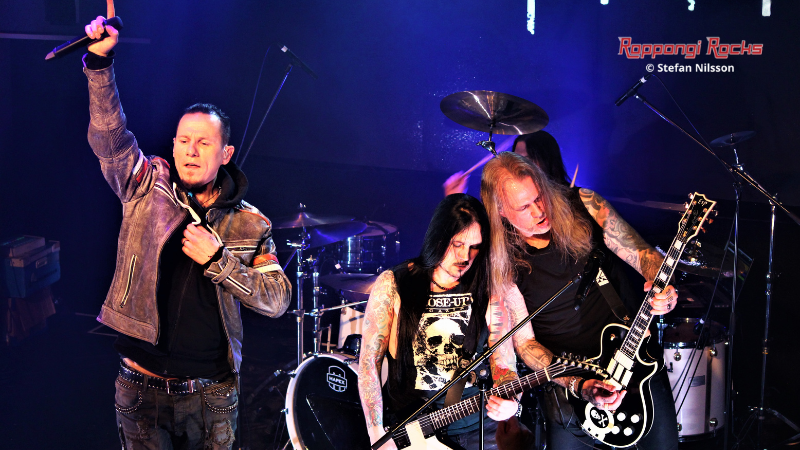 www.facebook.com/cyhraofficial