Album review: Skálmöld "Vögguvísur Yggdrasils" – Nordic battle metal from Iceland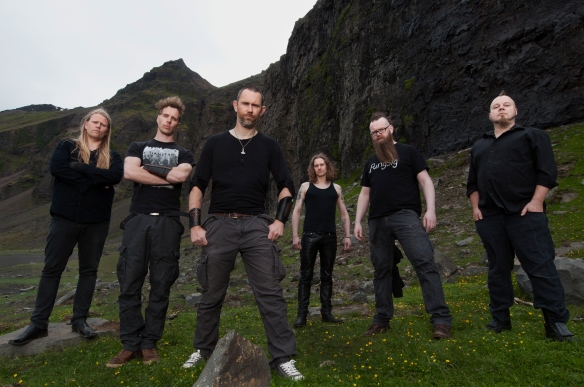 On "Vögguvísur Yggdrasils", Skálmöld brings together some of my favourite things: Iceland, Norse mythology and pagan metal music.
Skálmöld, a bunch of Icelandic metalheads releasing an album built on Norse mythology – yeah, works for me. I am reminded of my Viking roots whenever I hear quality pagan metal. Although this Icelandic band's music, which they label "battle metal", is somewhat different from the standard pagan metal from Norway and Finland. It is equally good, just quite different. Less metal in many ways and more folk-inspired and rather melodic rock music. The Icelandic lyrics are all written under the strict rules of ancient Icelandic poetry and influenced by the nation's heathen roots. Great stuff.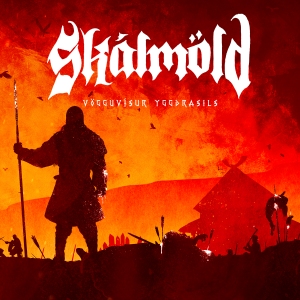 Skálmöld was founded in 2009 and quickly became a leading light in the Icelandic metal scene. The band's debut album, "Baldur" was released in 2010 and it quickly took the band from the underground scene to mainstream success and was followed by extensive touring. In 2013, Skálmöld played together with the Iceland Symphony Orchestra for three sold-out shows in Iceland. They subsequently released a live CD/DVD of the collaboration that further helped them win fans far outside of the metal scene.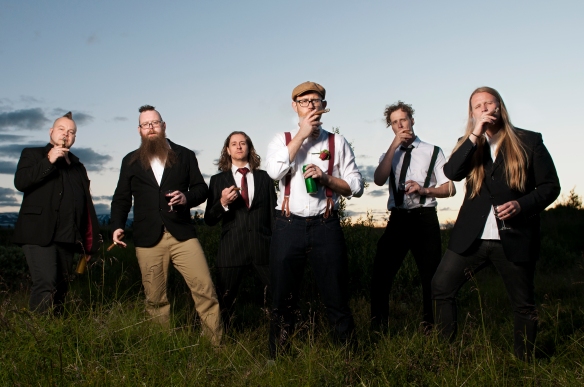 "Vögguvísur Yggdrasils" is the band's fourth studio album and this album's big on Icelandic heritage. This is Viking dedication and Norse mythology dressed up with some kick-ass metal and folk music. "Asgardur" is one of my favourite tracks on this very sold album. "Vanaheimur", perhaps the best track of them all, is an epic musical journey, Icelandic to the core.
Skálmöld's "Vögguvísur Yggdrasils" will be released by Napalm Records on 30th September.
Skálmöld – band members
Baldur Ragnarsson – guitar/vocals
Björgvin Sigurðsson – vocals/guitar
Gunnar Ben – keyboards/vocals/oboe
Jón Geir Jóhannsson – drums/vocals
Snæbjörn Ragnarsson – bass/vocals
Þráinn Árni Baldvinsson – guitar/vocals
www.facebook.com/skalmold / www.skalmold.is