Dr Phibes Electric Wizards in Shinjuku
Venom legend Mantas and former Angel Witch drummer Dave Dufort are off to a flying start with their new band Dr Phibes Electric Wizards.
Dr Phibes Electric Wizards and Evil at Wild Side, Shinjuku, Tokyo, Japan on 21st March 2023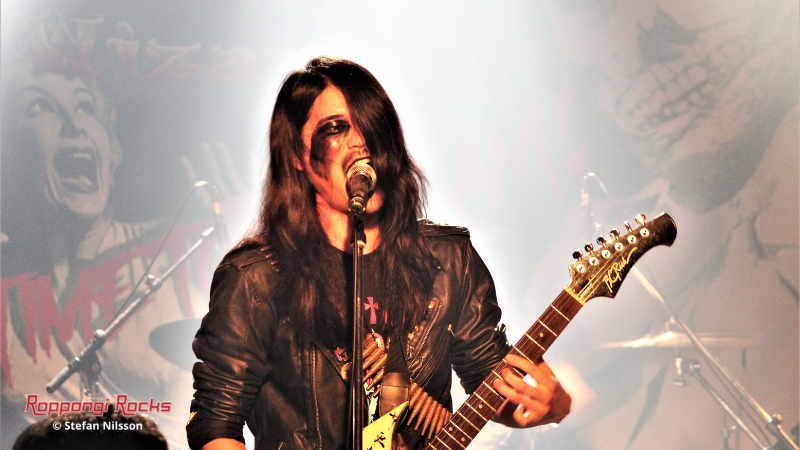 Japanese metal band Evil opened the show with an intriguing set. All dressed up with corpse paint and bullet belts, they certainly looked the part. Their music is a great kind of thrashy black metal but with melodic parts to it. The band's music has the sinister darkness of early black metal as well as the aggression of proper thrash metal. It's quite different from other bands. I like it. It was a fascinating way to start the evening.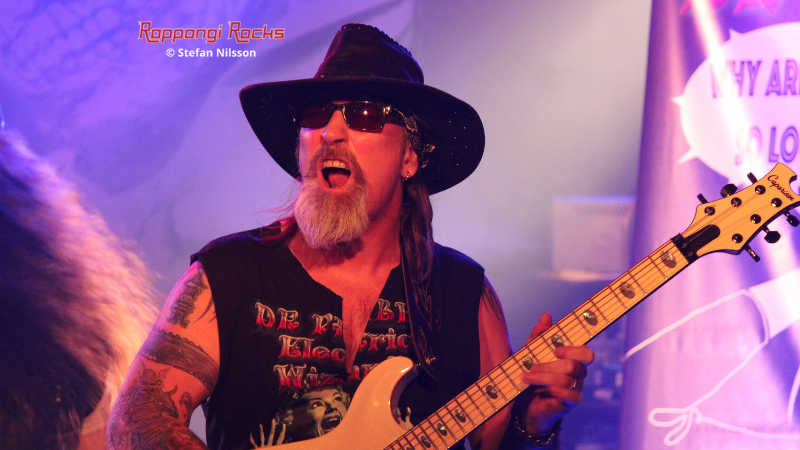 The day after the mighty Mantas performed a splendid set of Venom classics, he returned to the stage at Wild Side in the Shinjuku district of Tokyo with his new band Dr Phibes Electric Wizards. This was the first-ever gig by the brand-new band whose core members are Jeff "Mantas" Dunn (Venom Inc, ex-Venom, Warfare, M-Pire of Evil) on guitar and vocals and Dave Dufort (ex-Angel Witch, Tytan, EF Band, Mike Oldfield) on drums. The rest of this founding line-up of the band includes guitarist Jero (Abigail), bassist Ruzer (Galactica Phantom) and lead vocalist Treble Gainer (Hell Freezes Over). Two Brits and three Japanese men of metal. It worked a treat. As the band is brand new and has only had a couple of proper rehearsals before the debut gig, the setlist was a terrific mix of old classics and one original Dr Phibes song. They opened the set with Angel Witch's "Angel of Death" and then wandered into Venom land with "Warhead" before it was time for Judas Priest classic "You've Got Another Thing Coming". A fabulous NWOBHM celebration which the audience obviously loved. From Dave's old band Angel Witch, we also got a fab version of "Sweet Danger" and the instrumental track that inspired the name and theme of this new band, "Dr Phibes".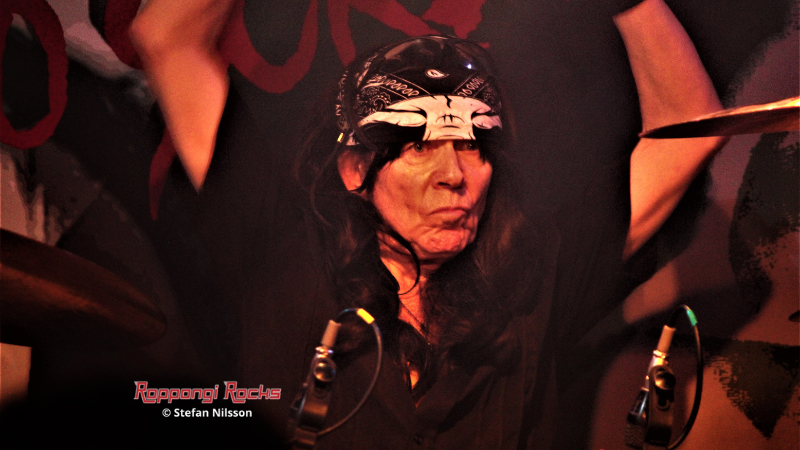 From Mantas' Venom past we got "Angel Dust", "Poison" and "In Nomine Satanas". There was a high-energy shout-along version of Alice Cooper's "School's Out" with Mantas on vocals. When three dancing girls appeared on stage in the middle of the show, it was almost like a Mötley Crüe show, only with better music. An excellent Dr Phibes original song called "Time to Scream" was performed with Mantas singing lead which showed us that this band is not all about playing old classics. "Time to Scream" is a future classic. These lads have so much music in them that we will no doubt soon hear some new tracks coming out of the studio. The band squeezed in another Judas Priest cover with "Living After Midnight" before this terrific debut gig by this fab new band was rounded off with Angel Witch's anthem "Angel Witch". What an evening! What a debut for this fab new band!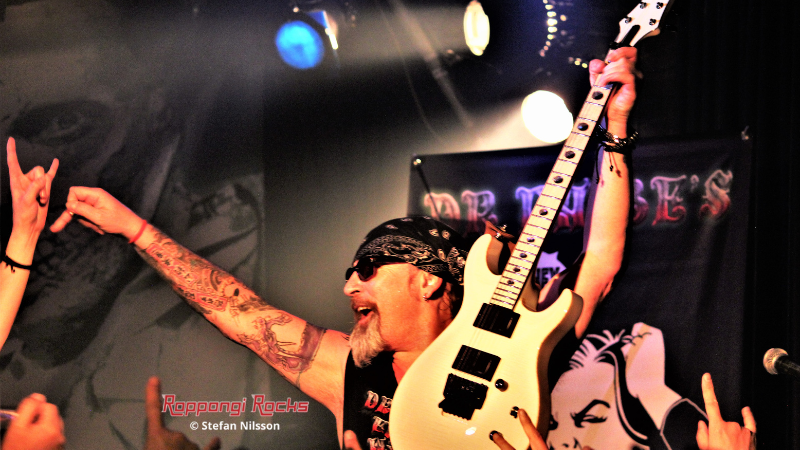 A big thank you to local promoter UPP-tone Music for putting this together. This was a smashing Tuesday night in Tokyo and a splendid start for Dr Phibes Electric Wizards.
www.facebook.com/jeffmantasdunn