Gig review: Tobias Sammet's Avantasia – a three-hour melodic metal extravaganza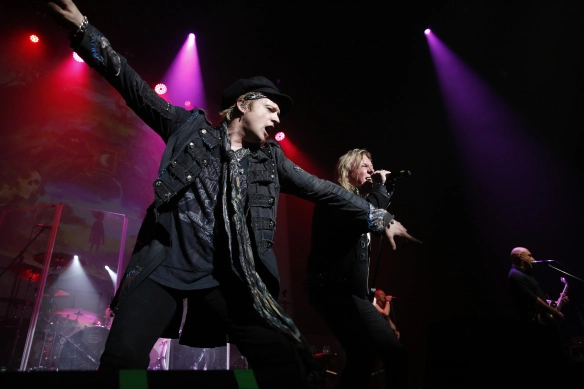 Tobias Sammet's Avantasia gives Tokyo a three-hour melodic metal extravaganza with some serious star power.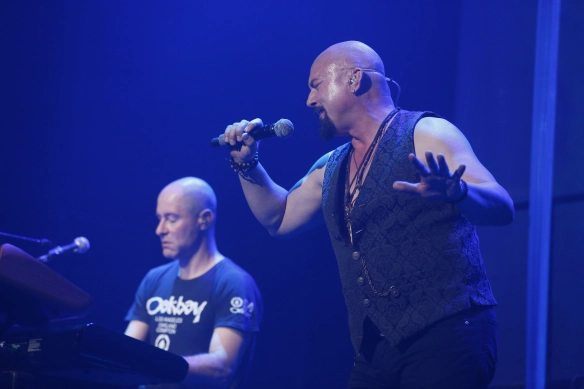 Tobias Sammet's Avantasia at Akasaka Blitz, Tokyo on Thursday 9th May 2019
With Avantasia, German musician Tobias Sammet has created a wonderful magical world. Obviously, I knew the Avantasia albums were great, but experiencing this live on stage for the first time, I am just in awe. Avantasia has no fewer than 13 artists on stage during their Tokyo show. I don't know how Edguy's Tobias Sammet manages to get this all together. But, somehow, he does and we should all thank him for it. He is a world-class songwriter and performer. The Avantasia show is incredible. One notable thing about Avantasia is that, despite all the veteran rock stars on stage, none of them gets to sing any of their past classics. They only perform Avantasia songs (well, there is the Avantasia version of the "Flashdance" movie soundtrack "Maniac"). With Avantasia, Tobias Sammet has created a wonderful fantasy world of rock opera-meets-metal musical. Musically, it is a dramatic mix of power metal, melodic rock and West End musical.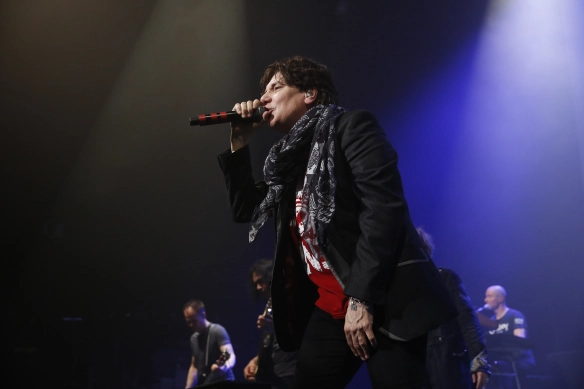 In addition to Sammet himself, who kicks off the show with the terrific song "Ghost in the Moon", we get splendid vocal performances by Ronnie Atkins of Pretty Maids, Jørn Lande (ex-Masterplan), Geoff Tate (ex-Queensrÿche), Eric Martin (Mr. Big) and Bob Catley (Magnum). Geoff Tate sounds absolutely fantastic – like it's still 1988. Him performing "Alchemy" is one of the absolute highlights of the show. Another peak during the evening is "Twisted Mind", Tate's duet with Eric Martin. At 71 years old, Bob Catley is the elder statesman in Avantasia. His voice is still beautiful and he rocks out on stage, clearly loving to perform in front of his fans. Among all the big star names on stage, there is a lesser known name that is no less a terrific singer and performer: Adrienne Cowan. She has a terrific voice and she also has the stage moves to go with her vocal talents. For most of the show, she's in the background, but on songs such as "Book of Shallows", "Moonglow" and "Farewell" she gets to step into the limelight and shine like the terrific lead singer she is. Back-up vocalist Herbie Langhans also steps up to perform some of the lead vocals on "Shelter from the Rain". But Avantasia is not all about the fabulous voices. Tobias Sammet also has a rock-solid band of musicians: drummer Felix Bohnke, bassist André Neygenfind, guitarists Sascha Paeth and Oliver Hartmann and keyboardist Miro Rodenberg.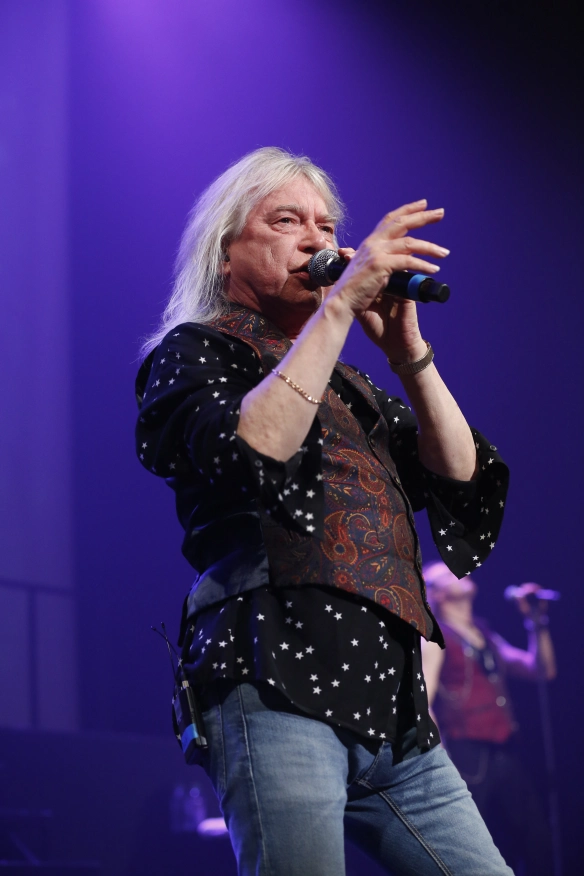 It's one thing to put together a concept album. Taking all these ingredients and making it work as one band performing a show on stage isn't easy, but Tobias Sammet pulls it off. It's been 20 years since Sammet started this magical journey. I hope he will keep Avantasia going for many years to come.