Gig review: Michael Schenker Fest rocks Tokyo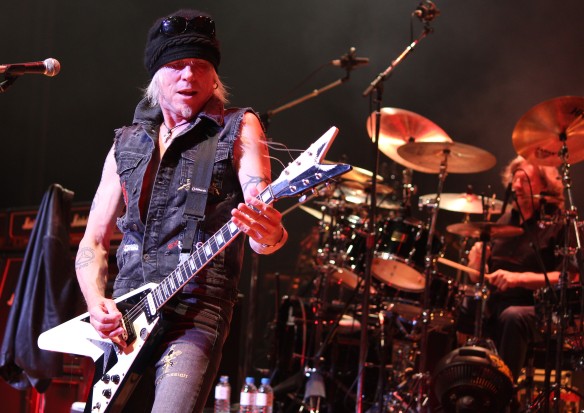 Oh, what a night! Michael Schenker Fest with a reunited MSG on stage gets a lot of love in Tokyo.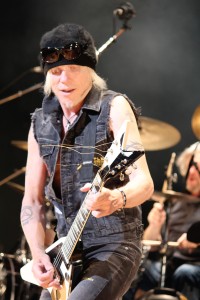 There are guitar heroes and then there's Michael Schenker. Many guitar heroes take it too far and get lost in ridiculously long guitar solos and often boring attempts at showing off. That is not the case with Michael Schenker. He is undoubtedly one of the best and most influential guitarists in the history of rock but he delivers his terrific guitar magic without boring his listeners. Much of his music throughout his career has been delivered as proper rock songs performed by great bands and terrific vocalists. Schenker's songs are not there just to show off the guitar player in all his glory.
Japan loves guitar heroes and Michael Schenker is big business here. Schenker fans not only buy concert tickets, they also buy all the merch and signature guitars and special meet & greet packages. No wonder Schenker's management decided to record this sold-out Tokyo gig for a forthcoming live DVD (yes, Japanese fans still buy CDs and DVDs).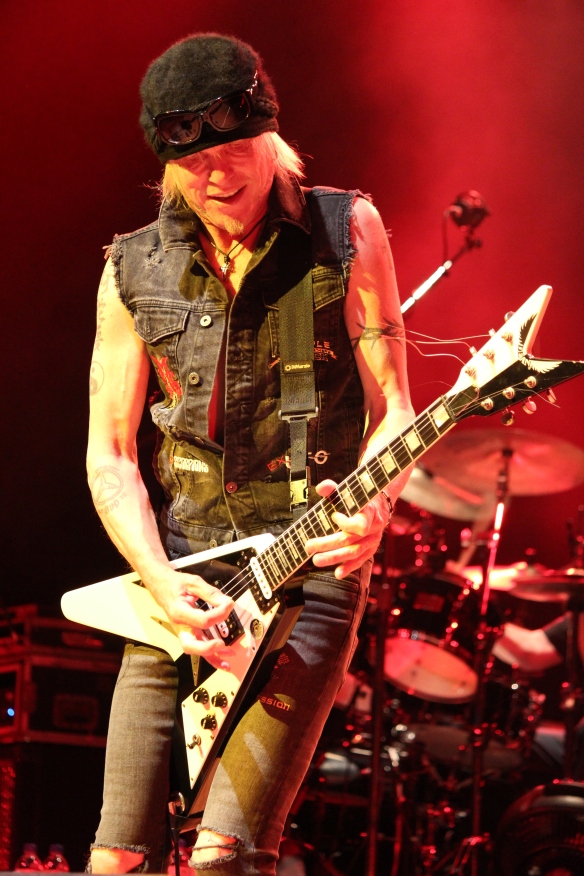 A Michael Schenker in great form and in a great mood walks on stage in front of a sold-out crowd and get the party started with "Into the Arena". The loyal crowd loves it. Many of the faces in the first few rows are the same as when Schenker last played Tokyo in June last year. A big part of this audience has followed Schenker their whole lives. I, too, have been a Schenker fan for as long as I can remember (I even named one of my first rock bands in the late 1980s after the MSG classic "Let Sleeping Dogs Lie"). But there are also new fans joining the ranks. Schenker's mostly melodic hard rock is still relevant and appealing.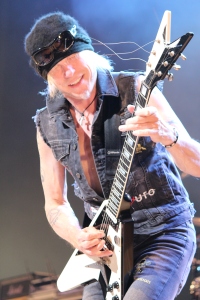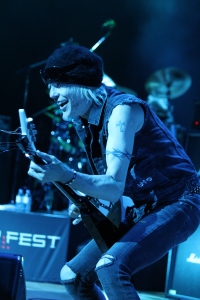 Last year Schenker and Graham Bonnet reunited for the first time since the early 1980s when they shared the stage in Japan. This year have seen the two men reunite again and this time it's been a proper MSG reunion. The MSG reunion line-up consists of Ted McKenna (drums), Steve Mann (guitar and keyboards), Chris Glen (bass) and no less than three of MSG's legendary vocalists: Gary Barden, Graham Bonnet and Robin McAuley.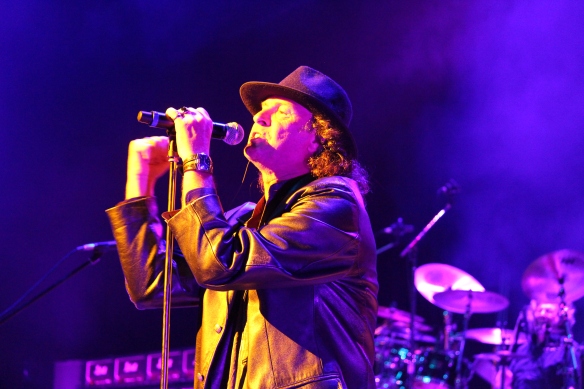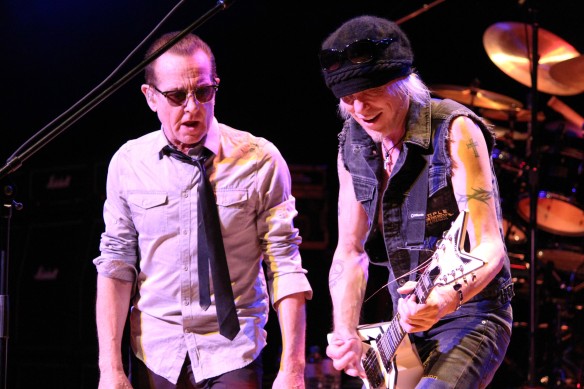 Billed as Michael Schenker Fest, this MSG reunion was indeed a fest. The bulk of the 17-song set is made up of MSG classics, but we also get "Coast to Coast" from Schenker's time in Scorpions and three UFO classics – "Shoot Shoot", "Rock Bottom" and "Doctor Doctor" – close the evening. What a band, what a set list, what a gig, what a Michael Schenker Fest.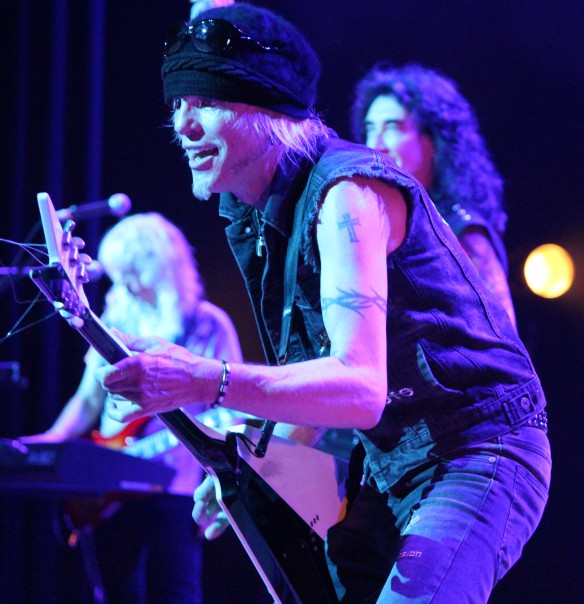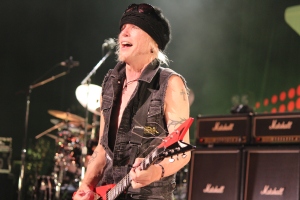 No doubt Michael Schenker will keep his love affair with Japan going for a long time to come. With a new Michael Schenker's Temple of Rock album planned for next year, he will be back. And the loyal Japanese fans will still be there for both the old and the new music.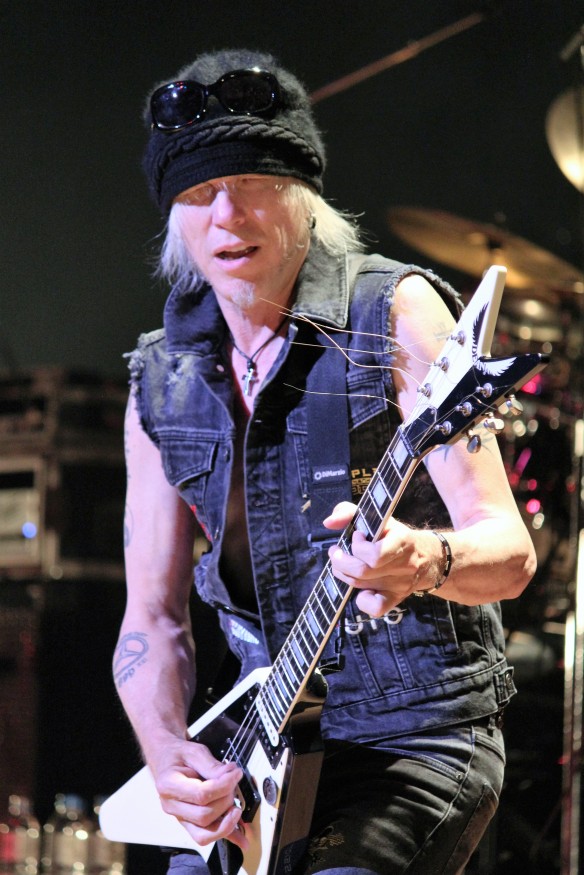 Michael Schenker Fest – set list – Tokyo 24th August 2016
Into the Arena
Attack of the Mad Axeman
Victim of Illusion
Cry for the Nations
Let Sleeping Dogs Lie
Armed and Ready
Coast to Coast
Assault Attack
Desert Song
Dancer
Captain Nemo
This Is My Heart
Save Yourself
Love Is Not a Game
Shoot Shoot
Rock Bottom
Doctor Doctor

Michael Schenker on stage in Tokyo. Photo: Stefan Nilsson
Read Roppongi Rocks' recent interview with Michael Schenker here.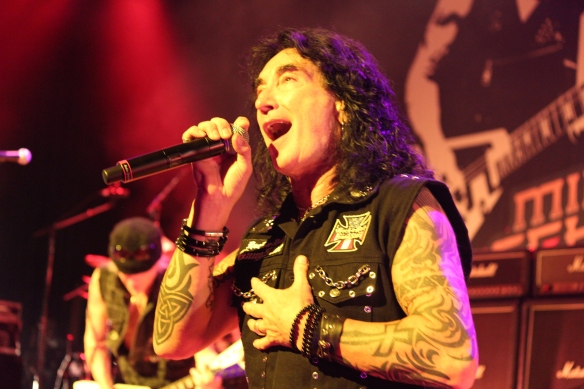 www.facebook.com/michaelschenkerrocks
www.michaelschenkerhimself.com