Gig review: Graham Oliver's Army with Paul Quinn
The two legendary Saxon guitarists reunited on stage in Tokyo for two great evenings in the name of NWOBHM.
Graham Oliver's Army with Paul Quinn at Zirco, Shinjuku, Tokyo, Japan on 5th and 6th June 2023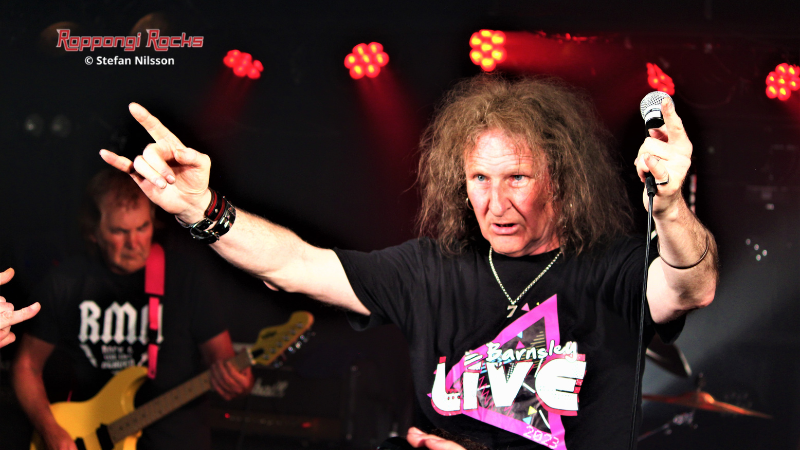 Between 1975 and 1995, English guitarists Graham Oliver and Paul Quinn played together in the legendary NWOBHM band Saxon. The two musicians played together on numerous tours and on albums such as "Saxon", "Wheels of Steel", "Strong Arm of the Law" and "Denim and Leather".
Graham Oliver's Army is the successor to Oliver/Dawson Saxon. The band changed names when former Saxon bassist Steve Dawson retired a couple of years ago. In addition to Graham Oliver himself, still in the band are Gav Coulson (formerly of the backing band of John Verity, ex-guitarist of Argent) on guitar and lead vocalist Brian Shaughnessy (Seventh Son). New in the band are bassist Jamie Mallender (from ex-Black Sabbath vocalist Tony Martin's solo band and who has also played with John Verity) and Rod Fearnley on drums (who has played in Shield of Steel with Gav Coulson). Graham Oliver's Army is a solid band that can deliver the classic Saxon catalogue as we want it to sound. Adding Saxon legend Paul Quinn to an already great band (which took the number of guitarists in the band to three!) just made this magical. Was this a one-off? Will we ever see these two legends on stage in Japan again? I don't know, but I am glad I got to experience these two very special shows. Brian is the perfect vocalist for a show of Saxon classics. He did the vocals justice while not trying to be a Biff Byford copy. Brian is also quite a frontman who knows how to entertain and engage the audience.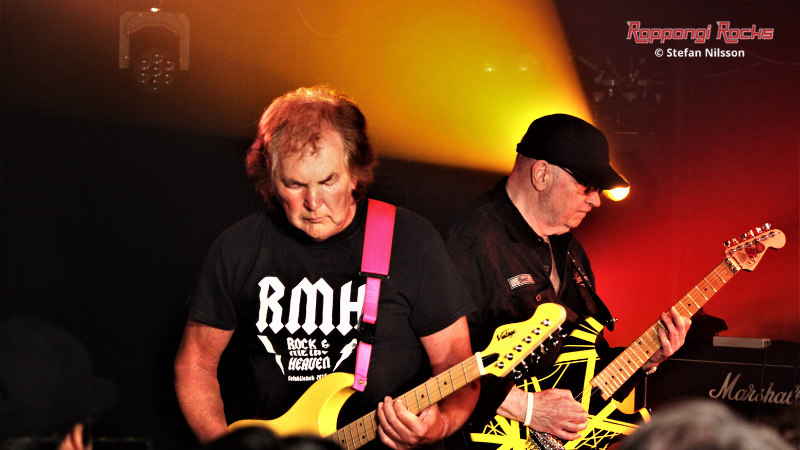 The setlists for the two Tokyo shows consisted exclusively of Saxon classics. Graham Oliver left Saxon in 1995 while Paul Quinn is still officially a member of Saxon, although he recently announced that he will step back from touring with the band. The two guitarists have together created and performed some of the best heavy metal songs of all time. This was the first time they performed full shows together since Graham left Saxon.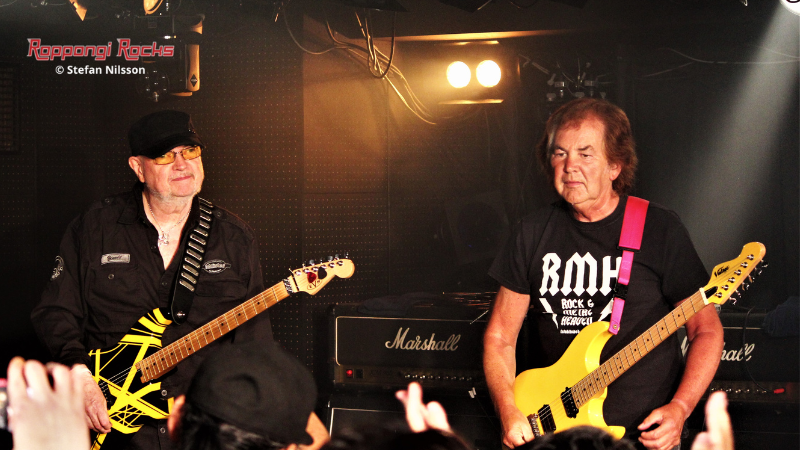 The first night was fab and the second night was even better. Having had to play on borrowed equipment the first night, perhaps the arrival of the band's own guitars helped them to make the second night a smash hit. They opened both shows with "Rock'n'Roll Gypsy", "Strong Arm of the Law" and "Denim and Leather". How could that possibly be bettered? It can't. The shows also treated us to classics such as "Motorcycle Man", "Dallas 1 PM", "Crusader", "Princess of the Night", "747 (Strangers in the Night)", "Wheels of Steel", "Never Surrender" and "And the Bands Played On". Simply terrific. The two legendary Saxon guitarists still got it. They may not run around the stage as they did in the 1980s, but they can still play the classics. Seeing them looking at each other with big smiles on their faces while performing the Saxon hits in front of loyal Japanese fans was rather emotional. They made a couple of changes in the setlist for the second night but the result is the same: an excellent evening purely filled with Saxon classics. These two nights were fab for all of us NWOBHM lovers in Japan.