Cyhra "The Vertigo Trigger"
Cyhra is about to release its fab third studio album. This band is indeed ready to rumble!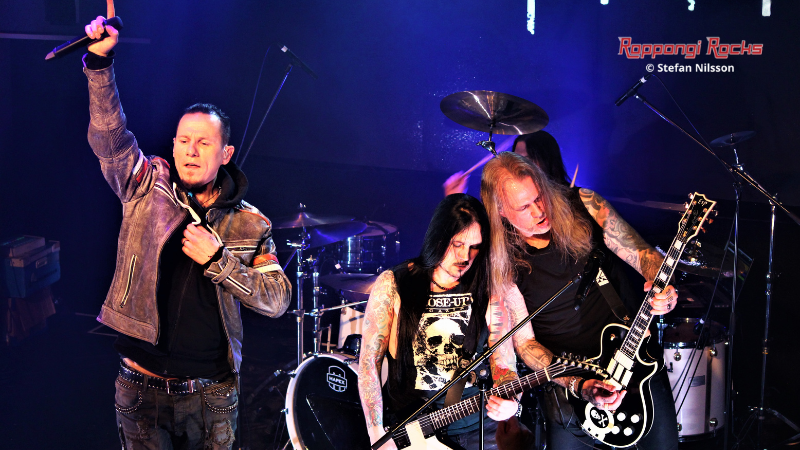 Since Cyhra was founded in Gothenburg, Sweden in 2017, this band has delivered again and again. Swedish co-founders Jake E (lead vocals) and Jesper Strömblad (guitar) took the best bits from their previous bands (Amaranthe and In Flames), merged them and added some magic stuff to arrive at the superior Cyhra signature sound.
Following two great albums released in 2017 ("Letters to Myself") and 2019 ("No Halos in Hell"), we have now arrived at album number three, "The Vertigo Trigger". The album doesn't disappoint. When the band toured Japan in January, they played the unreleased songs from "The Vertigo Trigger" and the Japanese fans loved the new songs. It goes to show the quality of songwriting we are talking about. The songs that stood out during those shows (I attended five of the band's Japan shows) – "Ashlight", "Ready to Rumble", "Live a Little", "Life is a Hurricane" and "Let's Have My Story Told" – are still my favourites as I now listen to the final mix of the forthcoming album. But all the album's eleven tracks are very good and this album is a worthy successor to the earlier albums.
Cyhra plays catchy, modern melodic metal with pop hooks and excellent guitars. Jake's voice is something I have loved since I first heard him sing live in a club in Tokyo in 2011. The drumming in Cyhra is above and beyond what you normally hear. German drummer Alex Landenburg (Kamelot, ex-Annihilator) has been involved from the start of this band and he is an excellent anchor. Along the band's journey, Finnish lead guitarist Euge Valovirta (ex-Shining) and Swedish guitarist Marcus Sunesson (ex-The Crown, Engel) have grown into important parts of what makes this band great.
Cyhra's "The Vertigo Trigger" will be released on 18th August via Nuclear Blast.
www.facebook.com/cyhraofficial