Album review: Grande Royale "Breaking News"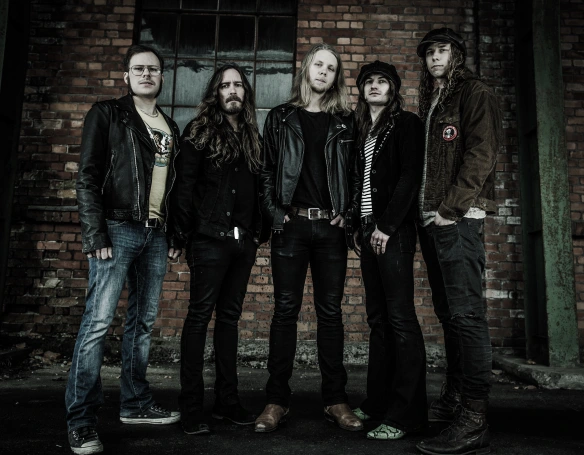 Swedish rockers Grande Royale are back with a new Nicke Andersson-produced album.
"Breaking News" is the band's third album since Grande Royale formed in Sweden in 2013. The new album certainly has a feel of 70s American rock, with plenty of pop influences in the mix and delivered with great electric guitars. It gives us good, catchy rock tunes with pop hooks, performed by band members that know what they're doing. The band says that Lynyrd Skynyrd was a heavy influence when they created this album. Sure, there is a fair bit of that, but Grande Royale sounds a tad different – more energetic – and with a modern touch, while still having a sound grounding in the classic rock of the 70s.
Listening to the record, it comes as no surprise to learn it has been recorded in the Honk Palace in Sweden with its owner Nicke Andersson (Imperial State Electric, The Hellacopters, Entombed) as engineer and producer. This is no copycat band, but there is a clear hint of Imperial State Electric on this album. Not the same, but it is likely to appeal to the same audience. Perhaps a joint tour can make a lot of sense? Or Grande Royale and Imperial State Electric opening for Lynyrd Skynyrd? There are also traces here and there of the less wild side of Nicke Andersson's other band, The Hellacopters.
"Brake Light" is a pop-tastic rocker. "Devil's Place" smells of Nicke Andersson and is one of the best tracks on the album. "Got To Move" makes me want to dance. This is feelgood rock music to get parties started.
Grande Royale's "Breaking News" is out today via The Sign Records.