Graham Bonnet Band and Alcatrazz to tour Japan in 2017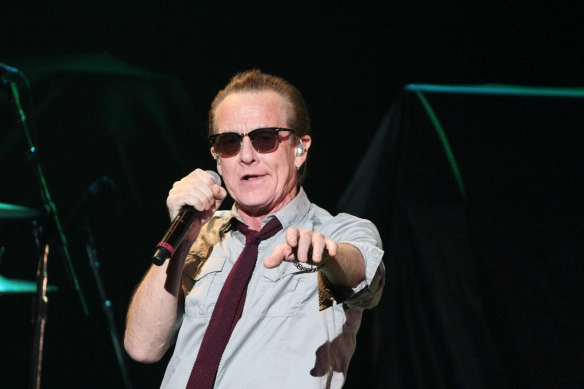 It's been confirmed! Graham Bonnet Band will tour Japan in 2017 and the Japanese fans will get a special Alcatrazz encore during the tour.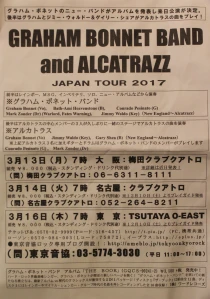 In 2015, an early version of the Graham Bonnet Band toured Japan as opening act for Michael Schenker's Temple of Rock. A few months ago, Graham Bonnet was back in Japan as one of the guest vocalists during the Japanese Michael Schenker Fest tour. In the spring of 2017, we will finally get the now-finalised Graham Bonnet Band line-up on stage in Japan.
The Japan tour will consist of three gigs in Osaka, Nagoya and Tokyo in mid-March. Graham Bonnet Band – Graham Bonnet (vocals), Beth-Ami Heavenstone (bass), Conrado Pesinato (guitar), Jimmy Waldo (keyboards) and Mark Zonder (drums) – will perform a full set and as a treat, they will be joined by bassist Gary Shea for a special Alcatrazz encore. While Shea and Waldo are on a Japan tour right now with their New England band, the planned shows with Bonnet in March will be the first time since 1984 that the three founding members of Alcatrazz will perform together in Japan. This will be special and not something you want to miss. Get your tickets now: www.ameblo.jp/tokyoonkyorock