Gig review: New England at Club Citta in Kawasaki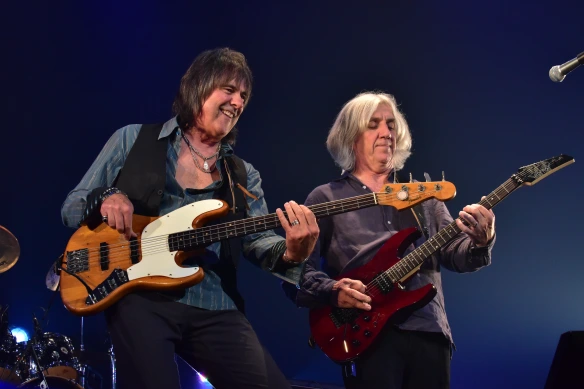 Sensational first-ever gig in Japan by classic American rock band New England. Few other classic rock bands have the songs, the musicianship and creativity that this band has.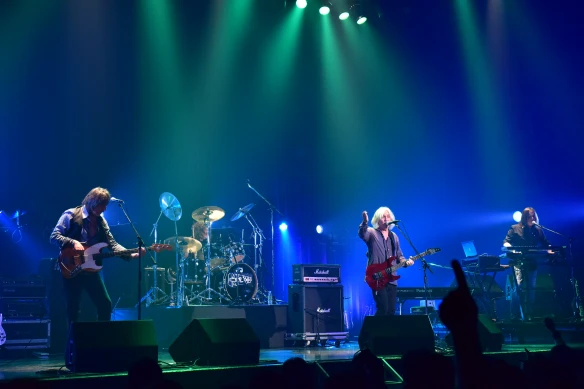 Forty years after forming, New England opens their first-ever set in Japan strongly with "Seal It With a Kiss" and "L-5" before performing the playful "Hello Hello Hello", the first song on the band's debut album from 1979. We get no less than eight songs from that debut album during this gig, but we also get treated to favourites from their other classical albums ("Explorer Suite" from 1980 and "Walking Wild" from 1981) as well as the newer song "I Know There's Something Here" from 2015.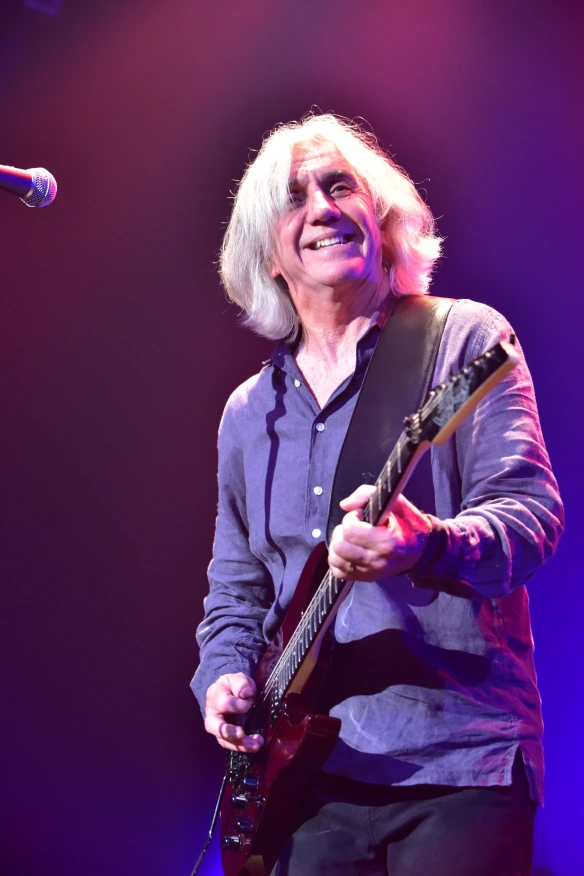 New England is a quartet of musicians who all play a unique part in the band's sound. Replacing any one member would change everything (which was evident in the great, but very different, Warrior demos three of the band members did with Vinnie Vincent in 1982 when John Fannon quit the band). All four members are fundamental parts to the New England sound.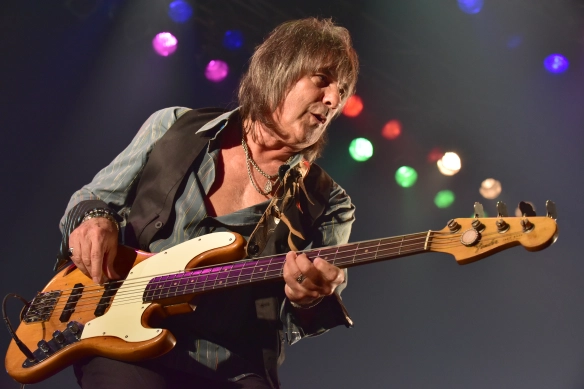 While New England is basically a guitar-based band, Jimmy Waldo's keyboards are a major part of the backbone of this band's music. His wizardry adds a whole new dimension to many of the songs. Hirsh Gardner is a heavy-hitting drummer (evident as he breaks one of his drum sticks during a song). Gary Shea's bass guitar has a life of its own in many of the songs. John Fannon not only has an unmistakable voice, he's also a great guitarist. But the real New England magic lies in how it all comes together and how the four members flawlessly change instruments and roles in order to deliver the New England experience. Waldo plays guitar on several songs while Gardner jumps in to sing lead on a few occasions. His unique voice is very different from Fannon's and thereby adds a twist and depth to the music. During an acoustic part of the show, which kicks off with "Conversation",  Shea suddenly plays a ukulele while Gardner brings out a tambourine and chimes, Waldo rocks it out on a guitar and Fannon plays the harmonica. In a later part of the show we get both Waldo and Gardner on keyboards at the same time and no drummer. The playfulness of this band of multi-instrumentalists is great stuff. Very creative and the result is phenomenal. Obviously, they also have the songs to match their performing skills.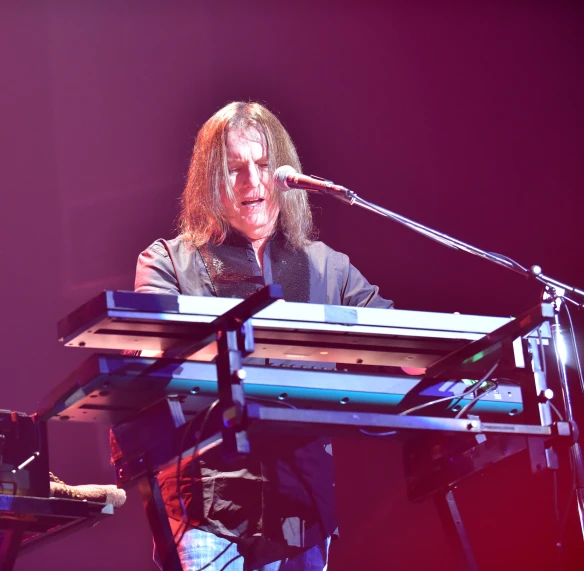 In the splendid "Turn Out the Light", Fannon performs solo with an acoustic guitar. To the fans' delight he steps down from the stage and into the audience and performs the whole song among and with his audience. That's how a real showman does it.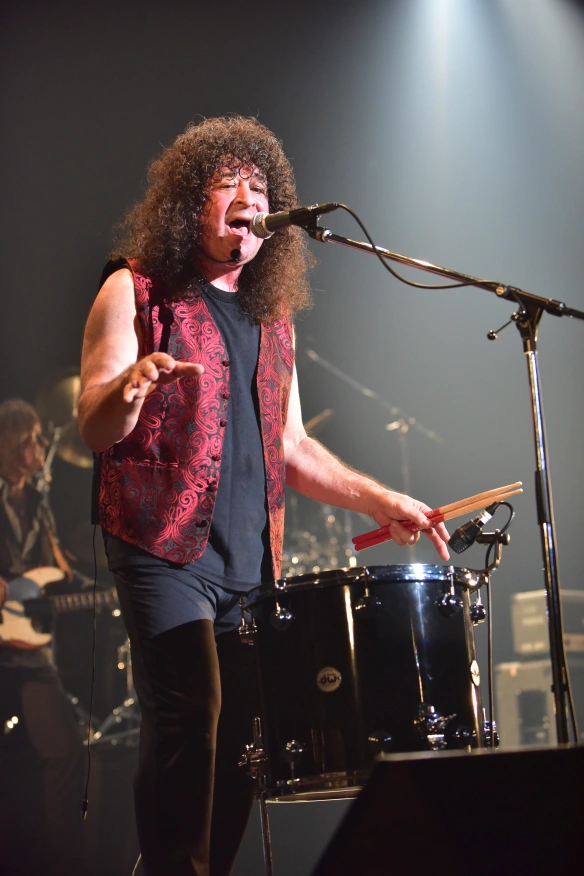 Musically the show spans a wide range of styles of classic rock. Some of the songs get a heavier sound live, not least because of Gardner's hard-hitting drumming style, while other songs are performed scaled down with little or no drumming. New England can do it all. This band's musicianship and creativity go far beyond what most other bands can do. At the end of the evening they come back twice for encores. A great gig is finished with the splendid "P.U.N.K.".
On Sunday 20th November there is a second chance to see the band at the same venue. Don't miss it. Hopefully we will see New England back in Japan soon, but in the meantime there will be a chance to see at least Gary Shea and Jimmy Waldo on tour in Japan with Graham Bonnet Band and Alcatrazz in March next year.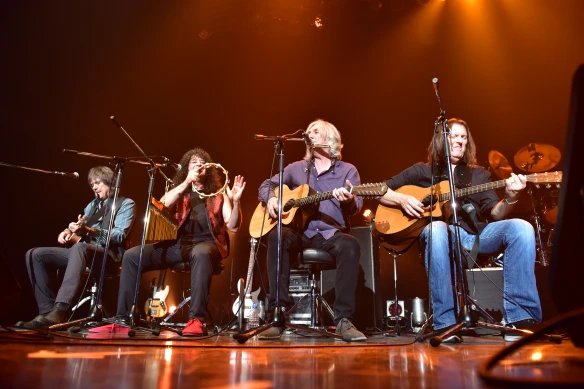 New England – set list – Club Citta, Kawasaki, Japan, 18th November 2016
Seal It With A Kiss

L-5

Hello Hello Hello

Alone Tonight

Shoot

Get It Up

Honey Money

Holdin' Out On Me

I Know There's Something Here

Conversation

Shall I Run Away

Turn Out the Light (John Fannon solo)

Explorer Suite

Hope

Nothing to Fear

Don't Ever Wanna Lose Ya

Elevator

You'll Be Born Again

P.U.N.K.