Album review: Diemonds "Diemonds" | Priya Panda is back
Fierce Canadian singer Priya Panda and her band Diemonds are back with a new album full of attitude and great rock music. On the new album, it is evident that one of Canada's best rock bands have allowed some new influences to enter its musical world.
On the new album, Diemonds has taken its sound further and stretched it in a few new directions. Don't worry, Priya Panda and her motley band of Canadian brothers are still rockers. Lead guitarist Daniel Dekay can still shred and show us a rifftastic time. The straightforward and catchy hard rock on their earlier releases is still there, but now it is accompanied by some additional influences.
Diemonds formed in Toronto, Canada in 2006 and "Diemonds" is the band's third full-length studio album and the follow-up to 2015's great "Never Wanna Die". The new self-titled album kicks off in more or less traditional Diemonds style with the energetic "Breathe". On "Our Song" we start hearing some great new modern and catchy music mixed up with the sleaze rock. The result? It sounds great and it suits Panda well. It's more rock with attitude than hard rock. For the most part, this is more Joan Jett and the Blackhearts than heavy metal. I like it a lot. Priya Panda is fierce in everything she does and she has a great band helping her to deliver the vision. She's a hardworking artist who is also managing her own career. The evolution of Diemonds' sound is no coincidence. This is a planned move and it works. Diemonds will win new fans with this fab rock album while at the same time keep most of their old fan base.
The ten-track album gives us a lot of variation, but this is still very much the Diemonds that we love. They continue to evolve but we can still recognise this great Canadian rock band. I love this band and it is encouraging to see that all the hard work that Priya Panda continues to put in to make Diemonds a success is paying off. A rocker at heart with a bit of a punk attitude, Panda is also very obviously influenced by the general music and pop culture of the 1980s and early 90s. There's something special about Panda's voice. It has an "I don't give a fuck" attitude while it at the same is seducing in a naughty Debbie Harry kind of way. Her voice is a perfect match for Diemond's music.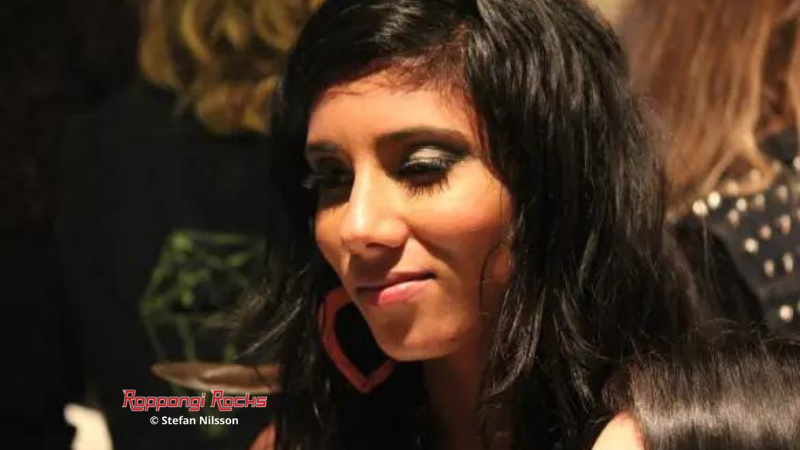 "Shoulda Listened To Ya" is a poppy rocker of a song and also one of my favourites. The combination of that guitar riff and Panda's fierce singing makes this fabulous. "How Long" is an energetic rock song with attitude while "I See Red" is one of my immediate favourite tracks on the album. "Made It Through" is also great and will become a live favourite.
Diemonds new album will be released on 10th August. The limited edition LP version of the album is already sold out.