Album review: The Shiver "Adeline"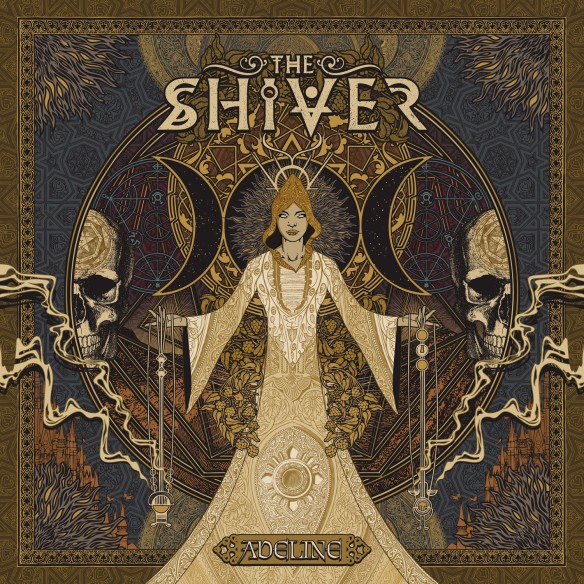 Italian rockers The Shiver are back with their fourth album. "Adeline" has quite a mix of influences and styles, all centred around the band's core quality: the voice of Federica Faith Sciamanna.
The Shiver formed in 2005 and released its debut album "Inside" in 2008, followed by "A New Horizon" in 2010 and "The Darkest Hour" in 2014. The band's musical roots are in modern alternative rock and they mix this up with a bit of Evanescence-style emotional gothic parts.
The band has an interesting female voice at the centre of the soundscape which makes them stand out from the pack. Perhaps not a coincidence as it is the vocalist Federica Faith Sciamanna who is also composing much of the band's music. The band seems to be aware of its core strength as the new album contains great melodies built around Faith's voice.
The Shiver's music covers a wide area. There is a foundation in dark rock with high energy, but the band's music has room for plenty of different styles. "Light Minutes" is one of my favourite tracks on the album. On the fantastic track "Miron-Aku" we get some proper heavy rock and on the closing track, the instrumental "Electronoose", the band manages to combine heavy industrial rock with electro. It seems that the band won't let genres and expectations stop them from making good music.
The album has a straightforward sound. It's not over-produced which sadly is so often the case nowadays. Good stuff.
The Shiver's "Adeline" album will be released on 4th April. The band will tour Europe in April and May as special guests of Sonic Syndicate.

www.facebook.com/theshiver.net