Album review: Arch Enemy "Will To Power" | A new melodic death metal masterpiece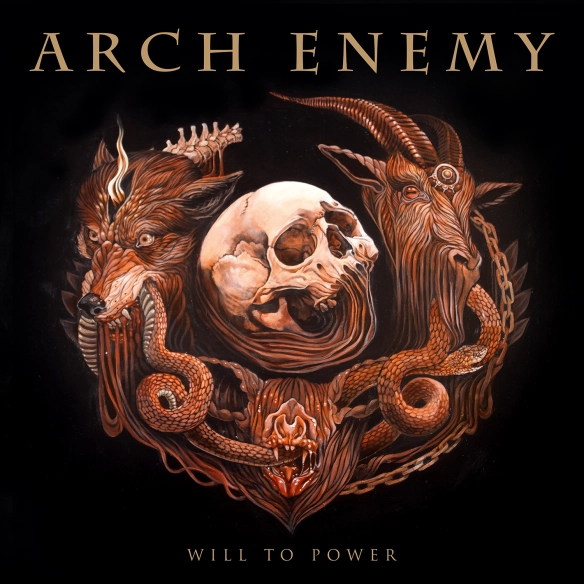 Mighty melodic death metal giants Arch Enemy are back with a great new album, their first with guitarist Jeff Loomis.
Arch Enemy mastermind Michael Amott has pulled it off again. Following the introduction of a new vocalist (the fierce Alissa White-Gluz) on the last album, he then recruited a new guitarist (Jeff Loomis) for the subsequent world tour. In the middle of all that, he orchestrated an ad-hoc reunion of the original Arch Enemy band with Johan Liiva on vocals for a Japan tour (under the moniker Black Earth) as well as keeping busy recording and touring with his other band, Spiritual Beggars. After all that, Amott took his fellow Arch Enemy band members into the studio and created another masterpiece: "Will To Power".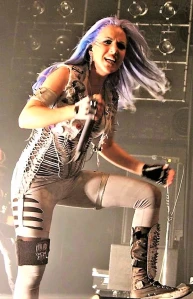 The new "Will To Power" album naturally builds further on 2014's excellent "War Eternal". Since that album was released, phenomenal guitarist Jeff Loomis (ex-Nevermore) joined the band which also features bassist Sharlee D'Angelo and drummer Daniel Erlandsson.
This is a guitar album with Amott and Loomis fighting a great twin guitar fight throughout (including on the epic song "Dreams of Retribution"). Loomis having toured with the band and performed its back catalogue since November 2014 seems to have been a great preparation for his contributions to this album.
While building on the foundation laid down by the "War Eternal" album, on this new album the band takes us further and offers us more musical variety, especially some atmospheric slower parts here and there and with some unexpected instrumentation. Vocalist White-Gluz also gives us much more variations in her singing styles, showing off that she is much more than just a growler.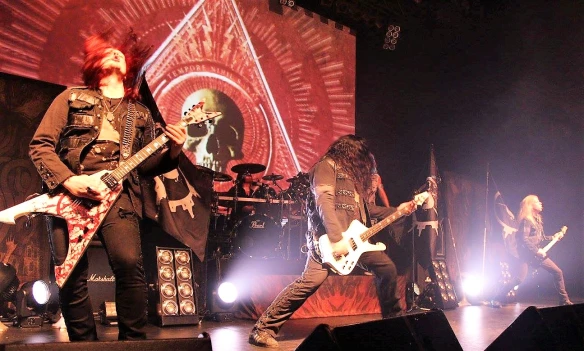 "Reason To Believe" is sort of a power ballad, delivered Arch Enemy style of course. "My Shadow and I" is a fabulous trademark Arch Enemy track. The closing track, "A Fight I Must Win", is nothing short of majestic.
This is a terrific album with just the right combination of brutality, guitar duels, tempo changes, bundles of energy and catchy melodies.
Amott and Erlandsson have co-produced the album which was mixed and mastered by industry legend Jens Bogren (Kreator, Sepultura, Enslaved, Candlemass, Babymetal, Soilwork, At The Gates, Marty Friedman, Amon Amarth, Opeth, Paradise Lost, and much, much more).
Arch Enemy's album "Will To Power" is out on 8th September via Century Media Records and on 1st September in Japan via Trooper Entertainment.
www.facebook.com/archenemyofficial