Interview: Marco Mendoza – a travelling bassist breaking new ground in the name of rock'n'roll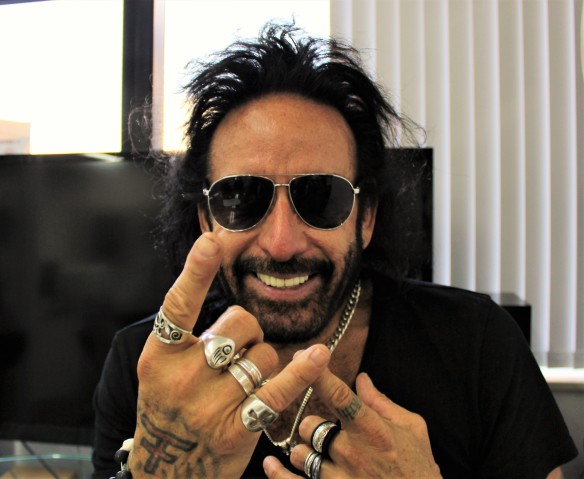 Former Whitesnake and Thin Lizzy bassist Marco Mendoza is better than ever in his current role as rhythm master in The Dead Daisies. Roppongi Rocks' Stefan Nilsson recently sat down with Mendoza in Tokyo for a chat about his career and his current success with The Dead Daisies.
Bassist Marco Mendoza has had a long career as a session musician for many famous artists and a member of major bands such as Thin Lizzy and Whitesnake. In recent years he has found success with The Dead Daisies, a star-studded band with great songs and a terrific live show.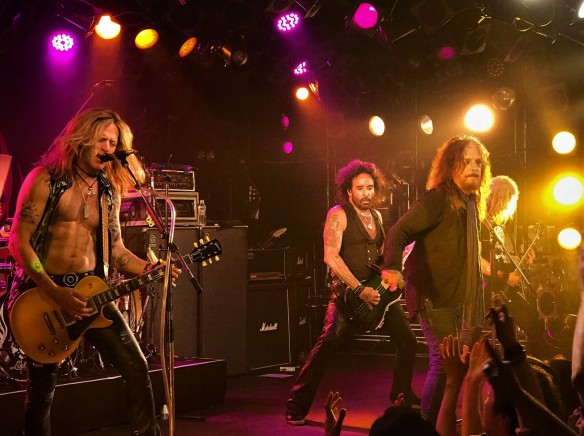 "In the beginning, when I got to LA, first what happened was I got sober. I finally stopped dicking around, goofing around with life and my career. I had a chance to get sober and took a look at how privileged we are to do music. I got serious. I got to LA very focused. Within two-three years, I became somewhat of a session guy," says Mendoza as we sit down for a chat in Tokyo. Some of his early work included playing with original Black Sabbath drummer Bill Ward and in Blue Murder with John Sykes of Whitesnake and Thin Lizzy fame.
As the bassist in already established bands like Thin Lizzy and Whitesnake, Mendoza had to step into someone else's shoes and play their classic songs. "When David Coverdale calls, you say yes! Haha!" explains Mendoza how he reacted when Coverdale wanted him to join Whitesnake. "I don't look at whose shoes I am filling. I just: OK, there's some music that is established. I am a bass player, so I am going to do it justice and do my part and bring that to the table. When you play bass parts that Neil Murray recorded, that are very well-known… When you play bass parts that Phil Lynott recorded and they are established parts of classic rock'n'roll songs, you learn so much if you open your mind. So for me it was going to school. To learn to take what the essential part was and then, at the same time, you have to own it. You have to add a little bit without compromising the thing. It is a little grey area and I learned how to do that. When it comes to doing your own vibe, your own music, you let yourself speak but you're channelling what you've learned before. Because it's all in you. There is a little bit of freedom to express yourself as a bass player and a songwriter, but I always try to remember I'm a bass player. My main objective is to support the song and the soloists and that's it. I hear from a lot of people that I have my own style and all that and I'm going 'OK, thank you'. But I am just re-emulating what's been done before and then, at the same time, you've gotta own it in the performance."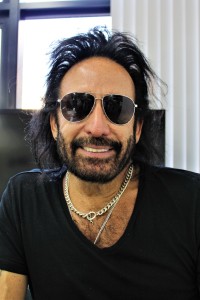 One of his many Thin Lizzy tours led him to his current role with The Dead Daisies, founded by Australian guitarist David Lowy. "I was touring in Australia with Thin Lizzy with the Mötley Crüe–KISS tour and David Lowy was playing there with his band. He was the opening band. So, I started hearing these songs with this band that he had. It was really cool. We started to talk and before the tour ended, he and his manager say: 'Marco, we did an album but we don't have a band. We're considering putting a bunch of guys together and playing some shows and see what happens.' Just like that, real casual. 'Would you be interested in collaborating and participating?' I'm always looking to do some cool stuff. They sent some songs and I immediately, within listening to two or three songs, this is speaking very loudly to me. Wow! This is just up my street!" Mendoza accepted the invitation to join the band which in its early years also featured two Guns N' Roses members: Richard Fortus and Dizzy Reed.
"The first commitment was seven shows. Opening up for Aerosmith. When I heard that, I moved my schedule around. I was working with Neal Schon in the studio and Dolores O'Riordan. They are both my friends," explains Mendoza. His friends had no problem in moving things around to allow Mendoza to do the Aerosmith tour with The Dead Daisies.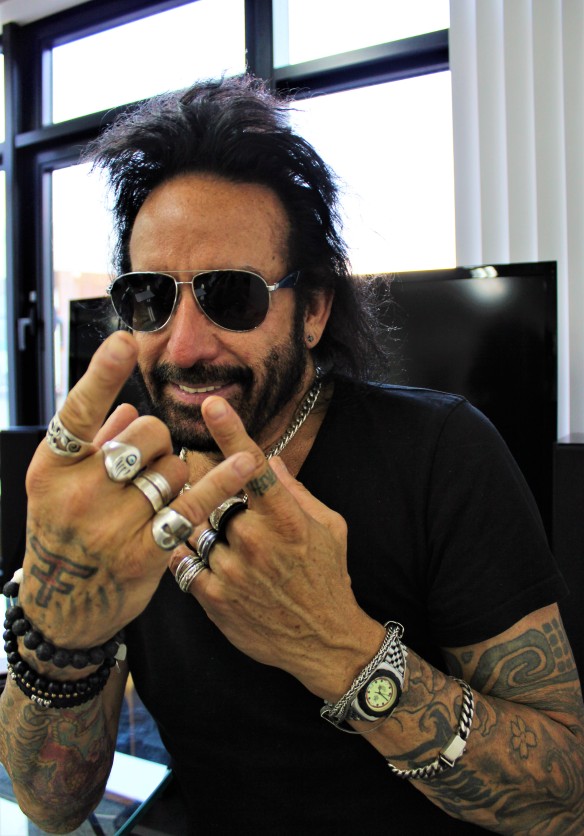 The new band was a great fit for Mendoza. "Within the second day of rehearsal, we're all looking at each other going: 'This is really cool!'" The good start led to the band's management offering Mendoza and the others to do more shows.
"It's funny how things are in this business. The Dead Daisies then was starting to get established, getting a bit of momentum, ended up opening up for Thin Lizzy in the UK, ten shows. I was starting to really fall in love with The Dead Daisies and what we were doing with that camp. With all due respect to the Lizzy camp, we were still representing things that had been done already. The Dead Daisies was like new territory, breaking new ground! For me, always, I'll be that guy. As much as I love classic rock'n'roll and everything, I'm always the guy that: Sign me up to break new ground and try new shit! I am the risk taker."
Thin Lizzy's mainman Scott Gorham didn't seem too keen on Mendoza pulling double duty on the Thin Lizzy/The Dead Daisies tour. "Out of respect to him and the Thin Lizzy camp", Mendoza stuck with Thin Lizzy on this tour and Darryl Jones of The Rolling Stones temporarily stepped in as bassist for The Dead Daisies.
"From that point on, I'm digging this so much, I'm going to move everything else. It's hard to explain, when you find something you really dig, you feel at home. Everything else takes second place. It feels good. It's got gasoline, man! It's got a good engine," says Mendoza of his love for the new opportunity that The Dead Daisies presented him with.
While the band has only been around for a few years, there is already a string of former members. From the outside it has looked like there's been somewhat of a revolving door until former Dio and Whitesnake guitarist Doug Aldrich joined in 2016. "It started very casual. This business is very fickle. People who are working, who constantly work, who are pros, are the guys who fulfil their commitments. Because if you flake out on things, the word gets around and you have a reputation. You don't want to do that."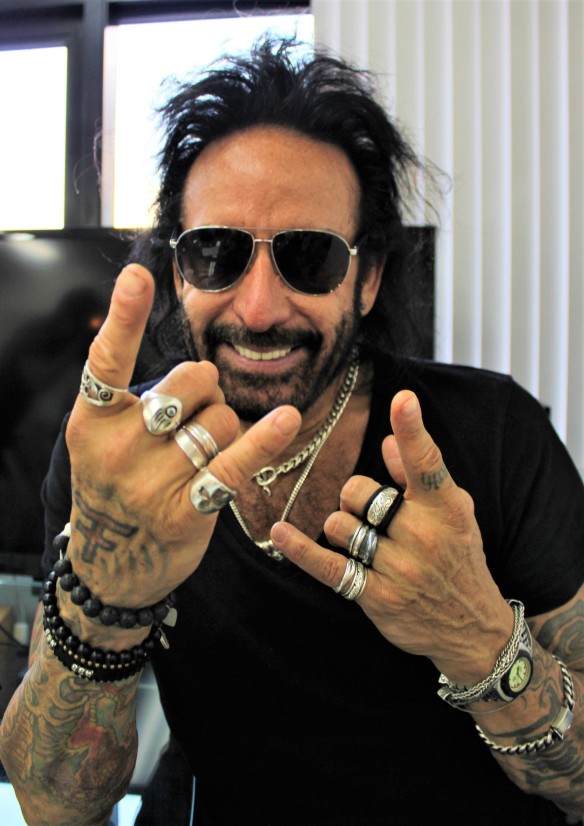 "Now, the chemistry is there, Richard and Dizzy got busy with Guns N' Roses. They got that call. We all get it," explains Mendoza the impact the Guns N' Roses reunion had on The Dead Daisies line-up. "We're lucky that Doug was interested." In addition to Mendoza, Lowy and Aldrich, the band currently consists of vocalist John Corabi (ex-Mötley Crüe, Ratt, Union) and drummer Brian Tichy (ex-Billy Idol, Ozzy Osbourne, Whitesnake). It seems like a solid line-up with a bunch of professionals who get along on and off stage.
"Yeah, you can sense it. Even with the fans. It's been well received and people dig it. We're trying to find our thing. This next album that's coming is going to define it even more, I think. We're very happy with the line-up, we are very happy with the response, we're happy with Ward Records and SPV. We've got killer management and we've got a killer social media team. It's a family."
The Dead Daisies now has no less than three former Whitesnake musicians in its line-up. David Coverdale and his Whitesnake has meant a lot to this band.
"For me, it was definitely a highlight in my career working with David Coverdale. I'm only the bass player, but when you work with cats like that, that inspire you, that you've held up on a pedestal at some point in your career. And you finally end up working with them, they're teachers. For me, I've learned so much. I've learned to be very meticulous, the image thing is very important, it is. I learned so much from him. The rehearsals, when things are not sounding right, let's work it out. Find out why it's not working out. OK, let's fix it. Boom! He is very meticulous, which is why he is very successful. He started way back. Rock'n'roll royalty!"
Despite having a great time in Whitesnake, in 2005, Mendoza made the difficult choice to leave the band. "When I made a conscious decision to move forward, it was because David had reached a point in his career when he was taking pauses. I was just starting to move and I took it upon myself to say: 'He's going to take a year off, I have, let's see, Ted Nugent's calling, Thin Lizzy is calling, Neal Schon to do the Soul SirkUS thing, I've got Dolores here and I can't sit around and wait and not knowing when the next thing is. I'm gonna waste another year or another two years.' He wanted more of a commitment. He didn't want his players to be moving around so much. I can't do that."
Years later, The Dead Daisies and Whitesnake happened to be working in the same studio complex and Marco Mendoza took the chance to say hi and asked Coverdale to take his new band out on tour as Whitesnake's opening act. "It was a great tour for a lot of reasons, mainly because the established Whitesnake fan base was there. He opened the door for us that allowed us to become more established with that fan base. David was really happy with the combo. It was working well, the tickets were moving, there was a buzz. Then Richard left and we got Doug and then…. It's like Whitesnake Light opening up for Whitesnake! Haha!" Three former Whitesnake musicians was one too many for an opening band on a Whitesnake tour. "But he was very cool, very supportive. I can't thank him enough. He's a great guy, David."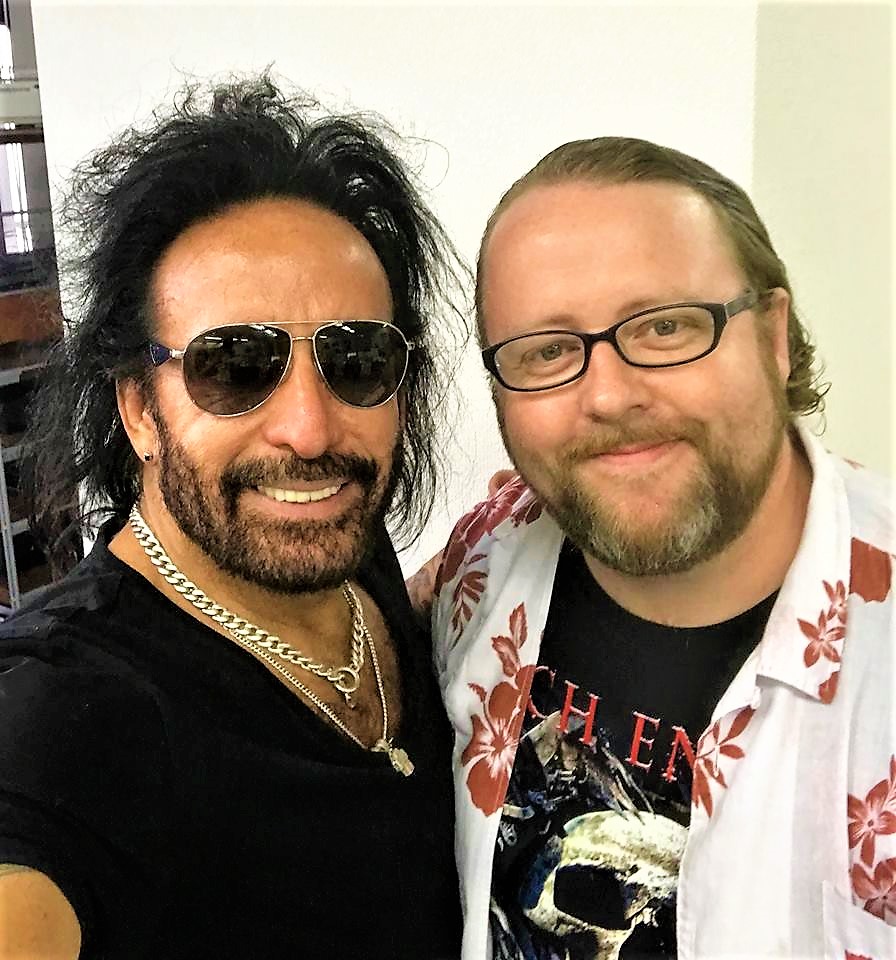 Despite some great original material, The Dead Daisies frequently performs covers of rock classics. "The main reason we decided to do this was we had an album of songs that were good but nobody knew. So, we're opening for Aerosmith and we're like 'Guys, we got to play some stuff here that kick some butt, that people recognise and let's pepper our songs around the set.' So, that's what we did. We did some great stuff: some Faces, some Free. Now it's become a tradition. The fans love it. And at the end of the day, Stefan, it's about the show! It's about the fans. Yes, we have a mission to play our own music, but you give them what they want. They have a good time and then they open their hearts and minds and then: here's our stuff, guys." So far they have stayed away from playing songs by any of the band members' previous bands. "I think we are never gonna cross that bridge…unless we do! Never say never again. You never know. What I think we do with the covers is tipping our hat, giving credit, saying hello and thank you to the bands that we listened to growing up."
While best known for his work in the hard rock genre, Mendoza also plays many other kinds of music. When time allows, he is working on other projects and continues to do session work. Despite a busy The Dead Daisies schedule, he still makes some time for other things, including fronting his own jazz fusion trio. "It's fun when it happens. It's very challenging for me to play with these cats. I gotta get ready and I love that. When I stop doing that, when I stop growing, it will be the beginning of the end of my career. I need to keep doing it."
The Dead Daisies recently released a fab live album and they continue to tour in Europe, Asia, South and North America. Shortly after their Japan visit, they went to Poland for a special one-off gig with the Gorzów Philharmonic Orchestra. "That's what's cool about The Daisies: constantly moving, constantly embarking on new episodes, new chapters. Always trying to check things out," says Mendoza with a massive smile on his face. He is so clearly enjoying himself.
www.facebook.com/marcomendozaofficial