Album review: The Smashing Pumpkins "Shiny and Oh So Bright, Vol. 1/LP: No Past. No Future. No Sun."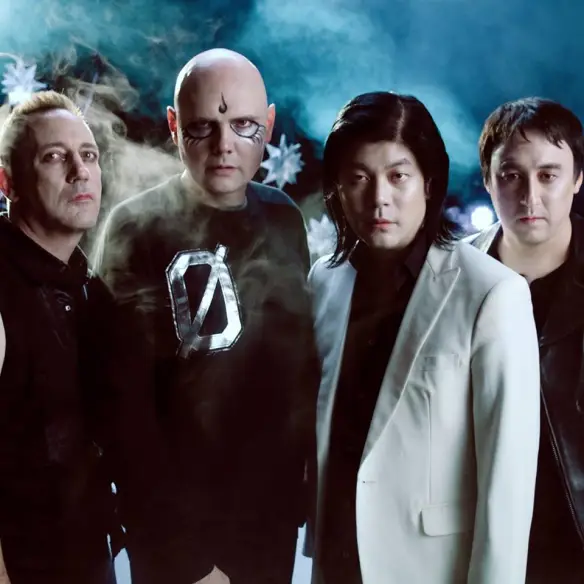 The Smashing Pumpkins are back with a great new album filled with college rock and alternative pop as well as a near-complete reunion of the original 1988 line-up.
The media coverage of the partial reunion of The Smashing Pumpkins has focused on the absence of bassist D'arcy Wretzky and the back and forth mudslinging between her and leader and frontman Billy Corgan. The current line-up of the band, founded in Chicago in 1988, consists of Corgan and his co-founding members James Iha (guitar) and Jimmy Chamberlin (drums) as well as guitarist Jeff Schroeder, who has been in the band since 2007.
So, what about the new music? I am very pleased to say that behind all the drama there is great new music. The Rick Rubin-produced new album, which has the somewhat cumbersome title "Shiny and Oh So Bright, Vol. 1/LP: No Past. No Future. No Sun.", is, well, smashing. It is often more pop than alternative rock, but that's perfectly fine with me as long as it's this good. "Knights of Malta" sets the scene with strings adding a dreamy background to Billy Corgan's characteristic voice and a splendid song. "Travels" and "Alienation" are dreamy reflections while "Solara", perhaps the album's highlight, is good-old college rock of the best kind. "Marchin' On" is an energetic rock song but with some of those dreamy touches to it. The album only has eight tracks, but they're all good. I much rather have shorter albums or even EPs, than albums with filler songs. The album closes with "Seek and You Shall Destroy", a typical Pumpkins alternative rock song. Having seen a few of Corgan's alternative band line-ups performing live in Japan over the years (they have been decent), it is good to see a more proper version of the band back together. The original line-up may not be intact, but The Smashing Pumpkins are back in style and are creating great new music again.
The Smashing Pumpkins' new album "Shiny and Oh So Bright, Vol. 1 / LP: No Past. No Future. No Sun." is out now via Napalm Records.