Interview: Ian Haugland of Europe | "We have our roots in the hard rock of the 70s"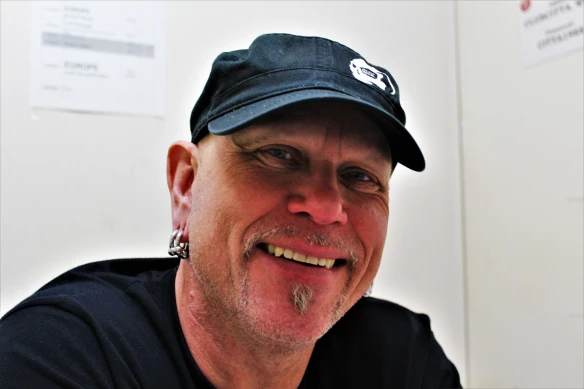 When Swedish rockers Europe recently returned to Japan for three special shows at Club Citta in Kawasaki, Roppongi Rocks' Stefan Nilsson caught up backstage with drummer Ian Haugland to talk about working with producer Dave Cobb, life on tour now versus in the 80s, performing deep cuts from the back catalogue, when work on the next album will start and much more.
Swedish rockers Europe – with the band's most classic line-up consisting of Joey Tempest on vocals, John Norum on guitar, John Levén on bass, Mic Michaeli on keyboards and Ian Haugland on drums – are back in Japan for three special shows at Club Citta in Kawasaki. They last performed in Japan in 2015 and during their four-year absence from Japan, Europe has released two new Dave Cobb-produced studio albums that have a more mature classic rock sound.
It's been 40 years since the band was founded in a Stockholm suburb in 1979 and the sound keeps evolving. The early days of rough-around-the-edges hard rock morphed into the more polished melodic metal of the late 80s and early 90s and then, following your reunion, we got mature hard rock and, more recently, grown-up classic rock. Are these musical changes deliberate actions? "No, they are not!" explains Ian Haugland as we sit down backstage at Club Citta shortly before Europe will perform its second show. "It feels as if we're on a musical journey. We let the music lead us in the right direction. We have never started to produce a new album thinking it should sound in a certain way. It just turns out a certain way. But, of course, we have our roots in the hard rock of the 70s. It's from somewhere there we get our direction. Then we also get influenced a bit by current temporary favourites, albums that are influencing us a bit extra. But as a foundation, we always somehow have the 70s. I also think that with the last two albums, that we have done with Dave Cobb, the producer, it feels like we have dug out the 70s in us even more." Nashville-based Dave Cobb has produced a lot of country music, but also rock bands such as Rival Sons. "Yes, that was one of the major reasons we chose him because we liked the Rival Sons albums. We don't decide any musical direction in advance, it's the music that takes in whatever direction we end up going."
In 2015, when you last toured Japan, you performed a "Wings of Tomorrow" special. This time you're doing three different special gigs, each focused on different Europe albums. Where did this idea come from? "It was probably a request by Club Citta that we should do three nights with different themes, to focus a bit more on different albums. It's fun. It gives us the chance to revisit music that we perhaps haven't played in a long time or never. I think it is quite exciting. Some of the songs I feel like: Oh shit! This song is really adolescent if you know what I mean. Whereas other songs I feel have aged better somehow. We get a great overview of our own musical journey. Oftentimes, you're too busy with here and now when you are composing and touring. This is actually really exciting." 
This evening you are focusing on the debut album "Europe" from 1983 and the reunion album "Start from the Dark" from 2004. How have you chosen the songs you play from these albums? "In these two cases, it has really been more about what we want to play, what we think are the best songs. With 'Start from the Dark', that's an album we played many songs from on the first tour after its release. But after that most of those songs have dropped off. We chose a few that we haven't played earlier and a few we did play on the 'Start from the Dark' tour. From the first album, we've thought about the fact that Japan was the first country, outside Sweden, that discovered Europe. Here in Japan, it's always been… They have loved 'In the Future to Come' and 'Seven Doors Hotel' and 'The King Will Return' and those songs. Thus, we thought we should treat the fans to those songs that we know that they like. That's how it is."
Last time you were here, you had recorded but not yet released the "War of Kings" album, which meant you didn't play any songs from it. Now you're back after having released "Walk the Earth", but not doing the usual "Walk the Earth" shows. Thus, the Japanese fans have kind of lost out on your last two album tours. Have you faced any disappointed Japanese fans because of this? "No! I think that the Japanese fans are the most grateful in the whole world when we come here to perform. They are really grateful just because we come back here. It's really fantastic. We've been to Japan… I am not sure if we've been here after every album, but in principle, we've been here after every album since 'Final Countdown'. They've been with us since the first album. The Japanese have always been loyal to Europe. It's fantastic! I think it is incredible, especially as it is an isolated territory on the other side of the Earth from Sweden. And there's still interest here. I think that's terrific!" 
It's now 40 years since the band was formed. Do you feel it is different touring now compared to how it was in the second half of the 80s? "In the 80s, everything happened so damn quickly with 'Final Countdown'. When it took off with a bang, it became a rocket ride, so to speak. We didn't have time to reflect on anything, really. It was so unbelievably intensive right then. But then when we reunited the band at the beginning of the 2000s, we decided that it always had to be the love for the music and the inspiration for the music that should steer the band somehow. We didn't want to milk it by just going out and playing old hits. Thus, we've always been careful to ensure that we all feel good, that we don't tour too much and especially now as a few of the boys are on their second round of having kids with more or less small kids at home. You have to find a balance between tour life and family life in order for it all to work. I think we have a pretty good balance. Personally, I think we perhaps could tour a bit more, but then I don't have any small kids anymore."
You joined Europe in 1984 when the band had already achieved a bit of fame and success. Was it an obvious yes from you when the offer came? "Yes! I had reached a point where I had to consider giving up this big rock'n'roll dream. I was working at Arlanda airport, driving some truck or whatever it was. I sat there that summer and thought: I probably have to reconsider. Music can perhaps not be my number one. Perhaps I have to grow up and become more responsible, like a normal person. Just a week or so later I got the phone call with the offer. Nothing else could have been better than this! Europe was the first and, at that point, the only band that had this kind of success in Sweden. Yes! Let's go!"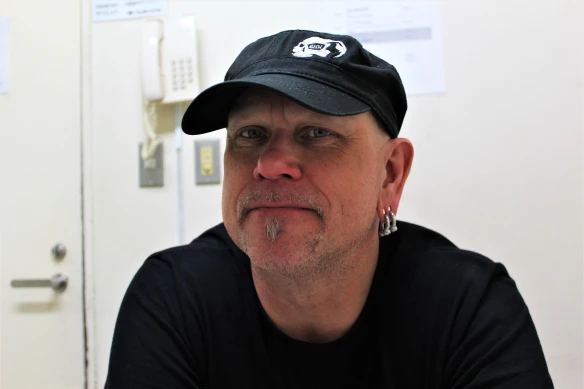 How does Europe record its albums nowadays? Do you record together in a proper studio or do each record your own bits and pieces in home studios? "We've been through different phases. In the 80s, then Joey did most of it in his home studio with drum machines and added guitars, just to create a demo. A song was more or less ready back then when we recorded 'Final Countdown' and 'Out of This World'. Now, during the 2000s, it is more been a case of sending demos between us where keyboards, bass and some digital drums get added. But that has only been in order to do demos. Since we started to work with Dave Cobb, we no longer do demos in that way at all. He doesn't want to work with demos. When we were going to start recording 'War of Kings', we asked him where we should send the demos. 'No, let's listen to those when I arrive later', right when we will record the album. We had never experienced that before. We were like: Oh! He doesn't want to hear the songs? Then when we were in the studio to start recording the album, he said: 'OK, guys! What songs do you have?' Then we played him a song that he was listening to on an iPhone, just to get an overview of the song structure. He didn't care about all the details. He wanted to take the song apart and then put it together again from scratch. We realised that there was no point in coming in with ready song structures. It was better to come with a riff or just a rough sketch and then take it from there. At first, we were not used to working like that and even a bit afraid to do so. We thought: how is this going to turn out? We knew we only had so much time in the studio to get things done, what if it doesn't work? We were a bit afraid of the unknown in a very Swedish way! We recorded 'War of Kings' in a brand-new studio in Stockholm. We were the first band to record there. That was a bit of risk-taking as we didn't at all know how the studio sounded. There was nothing to listen to that had been recorded there. That was a big question mark, but it all worked out fine with Dave. He's such a cool guy that it was easy to start working with him and integrating him with the band and the creative process. It turned out really great. Then when we did 'Walk the Earth', we just brought some riffs and stuff, because we knew we could do it. We went with real self-confidence into Abbey Road Studios. We worked on the songs more or less from scratch in the studio. It was really exciting. A creative and good way to work. Not being overconfident, but you know you have a good riff but that you need to be on the top of your game to get it done. If we will work with Dave again, then we will continue on the same path. We will see what happens."
European summer festivals are up next for the band. And then a South American tour in the autumn. "Then we will probably start focusing more on 'song fragments' for the next album. The plan is that we will start recording the next album at the beginning of next year sometime. The wheel keeps turning."
When Ian Haugland is not touring with Europe, he and keyboardist Mic Michaeli are working together as radio DJs in Stockholm at the Rockklassiker radio station. "I started already in 2000 to broadcast radio there. Thus, it's been almost 20 years already! Mic joined about a year ago. We have started hosting a show together. It's a lot of fun!" says Haugland before it's time for the drummer to stretch and get ready for the evening's Europe show.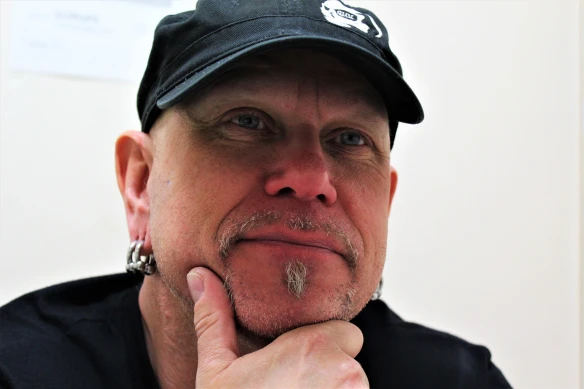 www.facebook.com/europetheband