Album review: The Haunted "Strength in Numbers"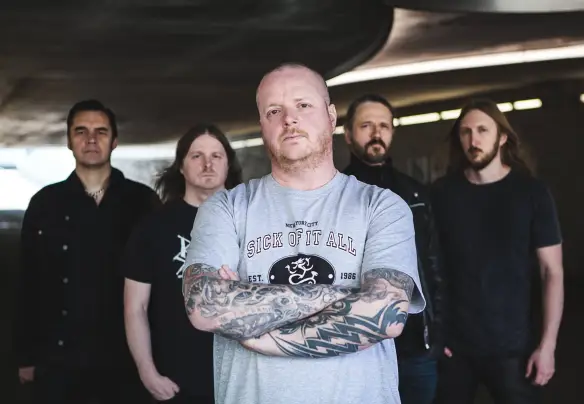 Swedish extreme metal band The Haunted, featuring members from At The Gates and Witchery, is back with a new album and, of course, it is as good as you'd expect.
The Haunted formed in Sweden in 1996 by a group of metalheads, including two At The Gates members, bassist Jonas Björler and drummer Adrian Erlandsson. Their self-titled debut album came out in 1998. Since then the band has released some great records (including the live album "Live Rounds in Tokyo" in 2001) and also seen some line-up changes.
Today the band consists of Björler and Erlandsson, who left the band but returned a few years ago, together with founding member Patrik Jensen (also in Witchery) on guitar as well as returning Finnish vocalist Marco Aro (Face Down, The Resistance) and Ola Englund (Feared, Six Feet Under, Scarpoint) on lead guitar.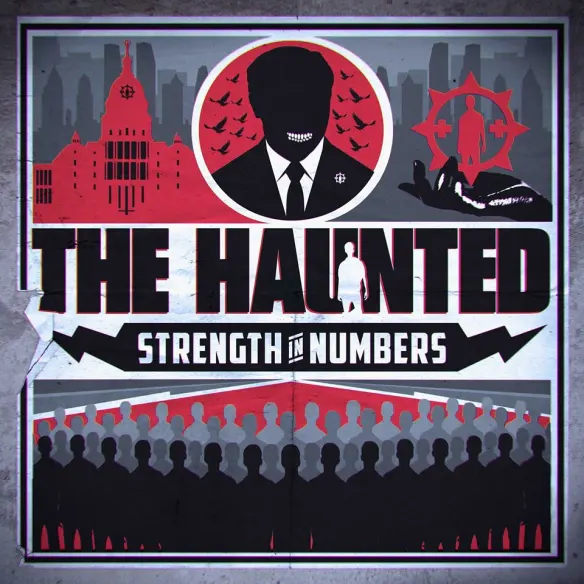 What we get on "Strength in Numbers" is extreme heavy metal that lives somewhere on the border between thrash metal and melodic death metal. It's a great mix and it's executed very well. Thrashy melodic death metal is probably what I'd like to call this.
The Haunted plays music created according to the band members' own preferences. No fads, no compromises. There's nothing trendy here and that is why this is so good. For those of us who like quality extreme metal without any bells or whistles, this is a great feast.
"Fill the Darkness with Black" is a great little opener for the album, before the mayhem kicks off with "Brute Force". It continues from there. On the fabulous track "Preachers of Death" we get to hear drummer Erlandsson at his best. Fearless! There is also splendid guitar work on this song which is perhaps the best track on the album. The title track is also a strong contender for the title with its runaway bulldozer energy. "Tighten the Noose" has even more raw energy. Bloody hell! I get exhausted just from listening to it.
The album's full of fab music: quality metal the way I like it. "The Fall" and "Means to an End" are all about relentless metal riffing. Great stuff. Producer Russ Russell is an excellent choice who has done work with Napalm Death and Dimmu Borgir. His impact on the studio production of this album is very tangible.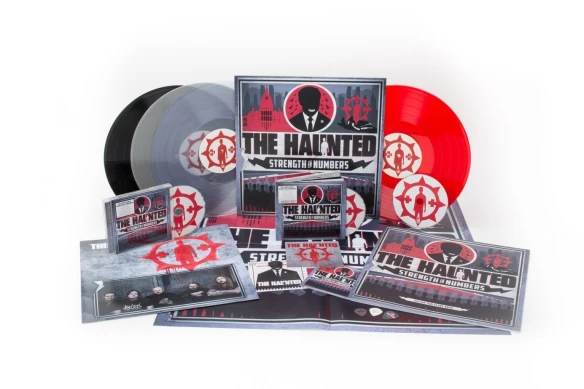 What makes this stand out from the crowd is that it is obvious we have a bunch of pro musicians here, metal veterans who can deliver even on a bad day. Also, the thrash metal guitars make some of the more death metal-focused songs somewhat different and better.
The Haunted's "Strength in Numbers" is out now via Century Media Records.
www.facebook.com/hauntedofficial