EP review: Buzzcocks "Senses Out of Control"
The legendary English punk rock band Buzzcocks returns with new music.
Buzzcocks formed in England in 1976 and released its debut EP "Spiral Scratch" in 1977. Although the band's lead vocalist Pete Shelley died in 2018, Buzzcocks keeps touring and recording, still led by co-founder Steve Diggle on vocals and guitar.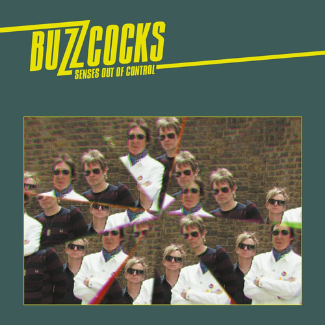 This tree-track EP offers a sneak preview of the new LP (which is expected to be released later this year) and is issued on the back of Buzzcocks' forthcoming live dates. The EP's three songs are all written by Steve. Two of the songs are exclusive tracks that won't be included on the album. The sound on the new EP is the same as the band established in the 70s – terrific punk rock with catchy pop melodies. The A-side's "Senses Out of Control" track is a catchy punk rocker of a song that will no doubt be a new crowd favourite at upcoming gigs. The B-side's two tracks, "Carnival of Illusion" and "Hope Heaven Loves You", could easily have been songs from the band's early albums. But they are not, they are brand new and a testament to Steve Diggle's ability to carry on without the late Pete Shelley. We all miss Pete, but it's a nice treat that Buzzcocks carries on his legacy and creates new music along the way.
Buzzcocks' "Senses Out of Control" will be released as a 10" vinyl EP on 29th April via Cherry Red Records.
www.facebook.com/buzzcocksofficial