Album review: Ice Age "Breaking the Ice" | Gothenburg thrash metal band finally releases its debut album after three decades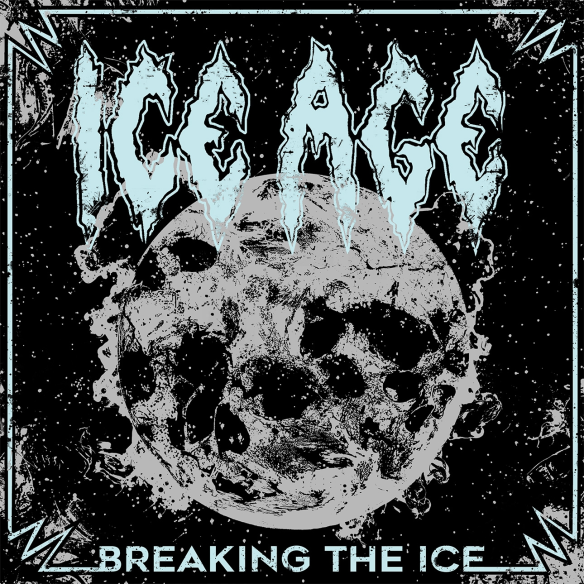 It took them three decades, but thrash metal band Ice Age from Gothenburg has finally released a splendid debut album filled with fab guitar riffing and Sabrina Kihlstrand's commanding voice.
In the second half of the 1980s, Ice Age was one of leading underground bands on the Swedish heavy metal scene. Playing thrash metal rather than the melodic rock that dominated the Swedish metal scene at the time, they stood out and followed their own musical path. Following some line-up changes and disagreements with their management, they disbanded in 1990 and reformed in 2014.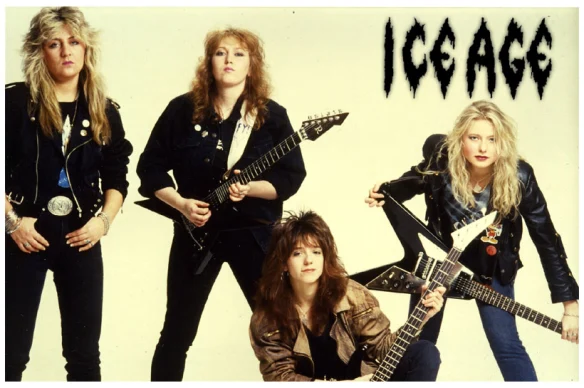 Back in the day, Ice Age released some great demos that were sold in cassette format at the band's gigs. But they never released any proper album, until now. "Breaking the Ice", the band's debut studio album, comes some three decades after their original heyday.
On this album, Ice Age introduces the world to its signature sound based around vocalist Sabrina Kihlstrand's voice. There are some great echoes of Megadeth here, but the band members have managed to clearly put their mark on their own version of thrash metal, which is somewhat less brutal and more built around great guitar riffs and melodies. The album has a straightforward, clean production with no fancy stuff but a crystal clear sound. It lets the music speak for itself. And the material and skills are more than good enough for that.
Kihlstrand's voice is a perfect fit for this music. I love it. It commands attention – clear enough to make it accessible, but still with an angry attitude that tells you not to mess with this fierce lady. The band's sound is essentially the same as it was in the 80s, but it has grown and matured. Five of the songs on the album ("Fleet Street", "General Alert", "Instant Justice", "Mental Disorder" and "A Case of Cerebral Death") are terrific re-recordings of some of the band's classic 80s songs. On this album, the old songs have been joined by five new compositions: "Clever", "Breaking the Ice", "Total Collapse", "Hell of Nothing" and "No Need to Bleed".
The old and new songs are equally good and there are no obvious differences, proving that the band is capable of creating new music that equals its classics.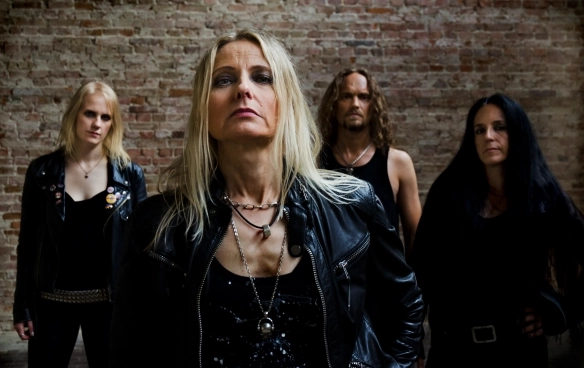 Among the new songs, "Clever" is a clear favourite of mine. As if Megadeth came from Gothenburg. "Hell or Noting" is also great and will no doubt become a live favourite. But all the songs here are at a fab level. This is a very strong and even thrash metal album with a difference. As much as I love brutal and fast old-school thrash metal, Ice Age's slightly different take on the genre is fabulous and refreshing.
Sabrina Kihlstrand on vocals and guitar and Viktoria Larsson on bass still make up the core of the band. They are joined in the current line-up by Linnea Landstedt (also in the great thrash metal band Tyranex) on lead guitar and André Holmqvist (Manimal) on drums.
What a great album! Ice Age is not stuck in the past. This is a band that is here and now and clearly one of the best Nordic metal bands at the moment. This is one of this year's best albums so far. With those 80s demos still in my head, I had high hopes and expectations, but "Breaking the Ice" exceeds them all.
Ice Age's "Breaking the Ice" album will be released on 20th October via GMR Music.
www.facebook.com/iceage.se.official