Album review: Korrupt "Preachers and Creatures"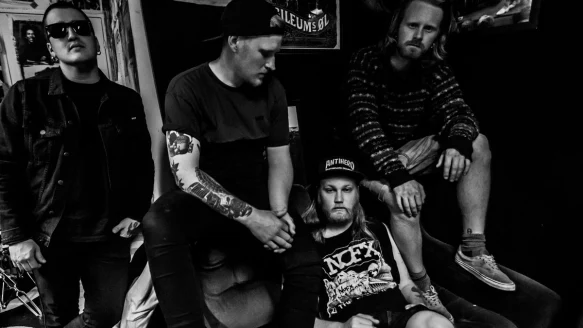 Korrupt combines energetic Norwegian shout-along punk with hardcore on its debut album.
On Korrupt's debut album we get a great mix of shout-along punk and hardcore. Very crowd friendly. This is the kind of music that makes an audience dance and jump up and down. Korrupt's members grew up in Kristiansand in Norway's Bible belt. Thus there is naturally some rebellion in this band's music and lyrics and a bit of a backlash against the church and its influence in the local community. Korrupt is a very energetic band with some explosive raw power channelled via great punk melodies. It works great on this record, but I am sure this must be even more fantastic in a sweaty and intense live setting. "Capitalist", "Revolt" and "Martyrs" are some of my clear favourite tracks on this album, while the title track "Preachers and Creatures" is fabulous hardcore. I absolutely love the attitude and the never-ending raw energy in this music. What a Scandinavian treat!
Korrupt's "Preachers and Creatures" album will be released via Fysisk Format on 20th October.