What ex-Megadeth star Marty Friedman taught me about business
Career lessons from someone who went from Megadeth to megastar in Japan.
By Stefan Nilsson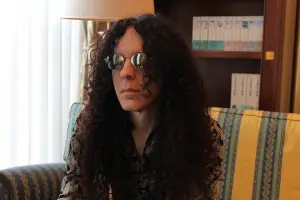 There are many great business lessons in the world of music. Most lessons are about what NOT to do, but there are also some great and creative success stories that we can all learn from.
Recently I sat down with American guitarist Marty Friedman here in Tokyo to chat about his career. Friedman became famous as the celebrated guitar player of Megadeth, one of the biggest heavy metal acts in the world. After a decade of commercially successful and critically acclaimed album releases and never-ending concert tours around the world, Friedman decided to leave Megadeth to do his own thing. During his many Japan tours with Megadeth he had discovered that Japan was a place he liked and that had some great career opportunities for him.
Here are some creative career lessons from someone who went from Megadeth to megastar in Japan.
Don't get too comfortable doing what you're doing: Take risks. Do what you like doing.
Friedman left Megadeth, a commercially very successful band, because he wanted something more out of his career. Friedman: "I totally enjoyed my time in the band and everything that we did and all the people in the band. Fantastic! Loved every minute of it. During that time I started to really develop a more modern musical taste than what we were doing as a band. I just had to follow the music that I wanted to do. It was just not in that band anymore. The music I wanted to do was elsewhere. So, if you're honest with yourself, you have to take those risks, you have to take those chances and leave something that might be successful. It's like a job: if you work at a car dealership and decide you want to sell boats instead, there's no sense in selling cars even if you're successful, because you do not want to be a successful car salesman, you wanna sell boats! It was really as simple as that."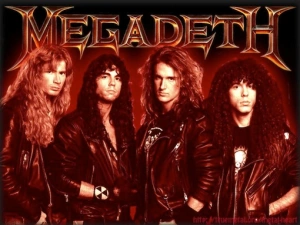 What are your goals, really?
What are your goals and what's your strategy for achieving your goals? In Friedman's case, was it to be a celebrated heavy metal guitarist in a famous band or something bigger than that? Friedman: "The main strategy is to be able to play my music for as many people as possible. It's always the strategy. Getting towards that is quite often an indirect route which has served me very, very well in Japan. My goals are within reach. I can see things I want to do and I can actually do them. In America, I don't see me being able to do the things I like to do. Like write a song that will be in the top ten over here or I might play with an artist that is a super legend over here or I might play my own music at the Tokyo Dome or something. That might not happen in America so easily."
Location: Go to where the opportunities are that you want to pursue.
If you really want to succeed in whatever it is you want to do, you have to have a serious think about where you base yourself. Friedman: "I found myself listening to the music being played in Japan every time I came here. I really liked it. Musically it was just exciting to me. I found myself thinking: I got to play in this music scene, not the American scene." Friedman packed his bags and moved to Japan to become part of the Japanese music scene. It was not a coincidence: the Japanese music scene was exciting to him and Japan is one of the biggest music markets in the world full of opportunities for a talented musician.
Using brand extensions to bring new customers to your original business area.
How do you get to where you want to be? Friedman wants to play his music for as many people as possible and he is using TV (as a host and guest on many popular Japanese TV shows) as a way of getting attention and getting people to discover his music. Friedman: "I do a lot of TV things here and that was the farthest thing from my mind when I moved here. I must have done at least 600 television programmes. When I first got here I got managed by a television production company. They were the first management company to pick me up. They're not in music, they're in television. Television can give you a lot of exposure and get people interested in your music or whatever you do. It gets focus onto my music but the backhand of it is that some people only know me from TV because I get overexposed on that. You can't expect everybody to do the detective work and study everything I've done just because they see me on TV. But there are some of those people who think: 'Wow! I wonder what that guy does?' and they look me up and they find my 12 solo albums, or they find Megadeth or whatever. They find out and then they learn my real job." Marty Friedman the musician became "that guy on TV" who gets some of his TV audience to go to his concerts and buy his music.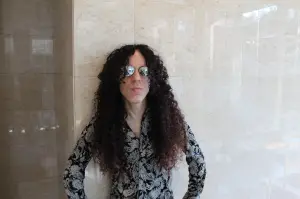 Expand your market.
Friedman became famous as a heavy metal guitarist but his real goal, remember, is to play his music for as many people as possible. "You don't have to always be metal or die," as Friedman puts it. In Japan he has successfully found a way of taking his skills into new areas and as a result expanded the size of his market. In Japan he has been active, and successful, across many different formats, genres and situations, including Japanese pop, heavy metal, film music, TV theme music, commercials, video games, etc. He has even collaborated with the Tokyo Philharmonic Orchestra. Friedman: "I always enjoyed injecting some metal into places that don't really warrant metal. It's sinfully injecting metal into places! Japan is one of those places that allow you to do that. If it works then it works. And I like that."
Marty Friedman decided to leave corporate life (his employment as guitar player with Megadeth) and go it alone in a market far away. He relocated across the world to pursue his ambitions. He took risks and was rewarded big time with commercial success in new areas allowing him to do things he enjoy and play his music in front of as many people as possible.