Squeeze Me, I'm Yours – an interview with Glenn Tilbrook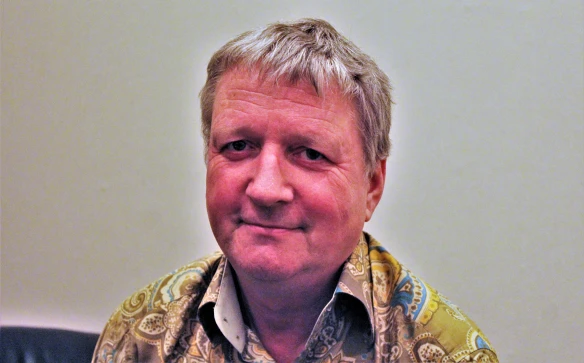 Formed in London in 1974, British rock band Squeeze is still going strong. "We needed to justify being a band now as opposed to being a tribute band to our own past," explains Squeeze's founder and frontman Glenn Tilbrook as he sits down with Roppongi Rocks' Stefan Nilsson at Billboard Live in Roppongi.
"It's good to be here. It's really great to be here. One of my favourite countries in the world!" says Glenn Tilbrook of Squeeze as we sit down in the band's dressing room before the first of two shows at Billboard Live in Tokyo.
Tilbrook's Squeeze co-founder Chris Difford is missing from this tour but the rest of the members of the latest line-up of Squeeze are here: Stephen Large (Pete Doherty, Babyshambles, Johnny Depp, Duffy) on keyboards, Simon Hanson (Death in Vegas, Hall and Oates, The Quireboys, The Dogs D'Amour, Rick Wakeman) on drums, percussionist Steve Smith (Dirty Vegas) and, the latest addition, bassist Yolanda Charles (Paul Weller, Robbie Williams, Aztec Camera, Mick Jagger, Dave Stewart). It's a terrific version of the band.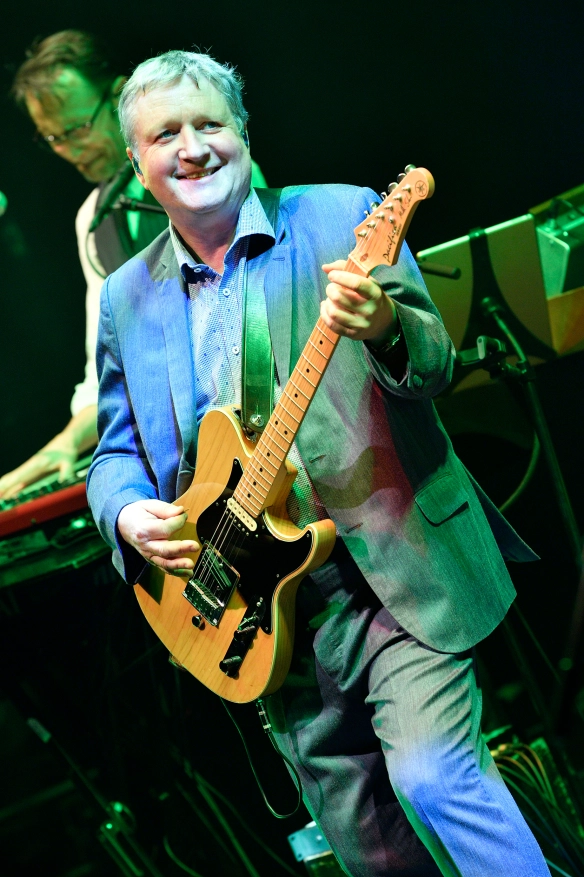 Tilbrook has toured in Japan numerous times, sometimes with Squeeze and sometimes as a solo artist. "We didn't come here until 1993 the first time. Difford and I came back once, I think -97. Since then I've come back… I've done a lot of solo work here. I really enjoy doing that but it's lovely to be able to have the band too."
Squeeze formed in Deptford in the southeast part of London in 1974. The band's local DNA seems to have shaped the band's look and sound as well as its song lyrics in the early days. "Yes, that is what shapes us. It was a very different time. It was economically quite depressed. Where I was growing up, there was still a lot of bomb sites around and they didn't all disappear until late seventies, early eighties. It's an atmosphere, let's put it that way. I think that that time informed our writing a lot in the early days."
Musically Squeeze is all over the place – rock, pop and much more. It's a band that is hard to define. "I think that there was all sort of stuff that went into Squeeze. I mean certainly, for instance, my favourite guitarist and one of my favourite songwriters from that point will be Jimi Hendrix. Something not a lot of people would link with Squeeze, but I think he had a wonderful melodic sense and also the tone of his playing. His playing is just amazing. I still think he's amazing. I think that Squeeze has always drawn on the different characters in the band and everyone's different taste has always made it something different."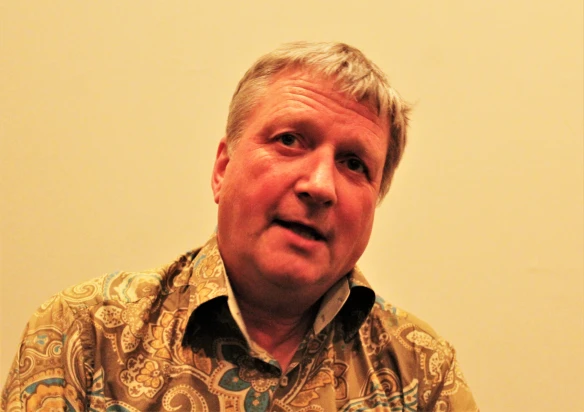 You have a long-standing creative partnership with Chris Difford. Do you write together or separately and then send ideas to each other? "We always write separately. Since the band's been back together, I've been more involved lyrically. I wasn't involved lyrically at all previously. Normally I would start off with a lyric of Chris's and I put a tune to it. It's always lyric-driven."
That's a bit different from how many other songwriters work. "It is, I found out. But, you know, if you learn to use a knife and a fork a certain way and it turns out not to be the way everyone else does it, that's just how you're stuck. Well, it works for us."
You've had other strong creatives and musicians in the band in the past, such as Jools Holland, Gilson Lavis (Chuck Berry, Jerry Lee Lewis, Dolly Parton) and Paul Carrack (Roxy Music, Roger Waters' The Bleeding Heart Band, Mike and the Mechanics, Nick Lowe, John Hiatt, Ringo Starr). How did that impact the creative dynamics for you and Chris? "They brought really fantastic things to the table. I still love what they did. Gilson, our original drummer, was an incredible drummer. But they couldn't do what this band does today. The band has moved on and I believe that change is always good and necessary. When you hear the band, you'll see what I mean. It's a proper band, it has a force and a dynamism all of its own, that Squeeze has never had before. It's been different and really brilliant, but it's never been like this. It's great to be in this band. I'm really proud of it, still."
Squeeze's newest member is splendid bassist Yolanda Charles who joined last year. Was she a deliberate choice to make Squeeze relevant, contemporary, groovier and funkier? "It really is down to her playing. The fact is, she can do anything. She has her roots in jazz, really. Although I am not a jazz player, I love jazz and some of my writing sometimes veers that way. To have that informing how we play stuff is amazing. For instance, we play 'Annie Get Your Gun', which is an old Squeeze song. Squeeze didn't play on it, we just sang on it. But Yolanda's bass playing really drives it along. It's the best version we've ever done. We've been through a few changes. We weren't gonna make them but just found out that we had to because people couldn't be there. And then it's worked out. It's been really good."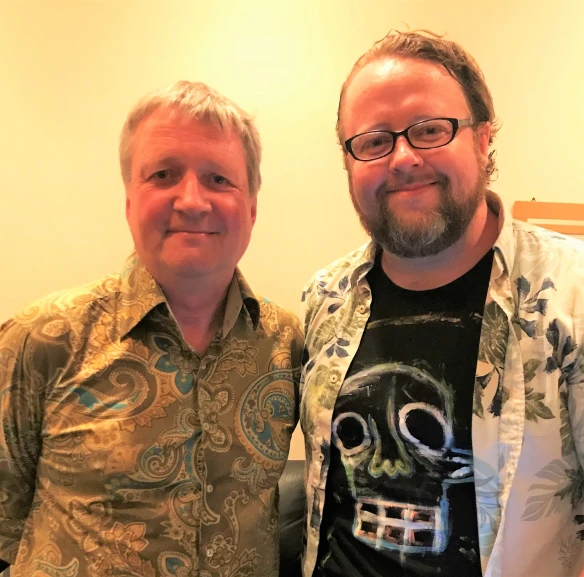 In recent years you've produced some great new music with Squeeze. Were you ever tempted to just keep touring with the old hits? What drove you to write new Squeeze material? "I think that we needed to write, we needed to prove ourselves. Certainly, to me, we needed to justify being a band now as opposed to being a tribute band to our own past. I am immensely proud of our past. I love it. But if we were just doing that, I think we'd go stale."
The new material is fab and fits in well with the classic songs. "It does work. The sets now feel like completely integrated between new and old. That's the aim, to say: Look, we were there then and we are here now and it's all good. That's what's so exciting about it. You can take the audience with you or, there have been a few times in the past where we've left them behind and that's not a good thing to do. So, yeah, you have to find the balance and that always takes a while when you have a bunch of new songs to see how they integrate into everything."
You have been doing gigs in Australia, Singapore and now Japan on this leg of your tour. What's next for Squeeze? "We have some dates in the UK in summer, we're doing some festivals, and then going back to the drawing board."
So, will there be a new Squeeze album next year? "There could well be. I just don't know until we sit down and chat about it."
You're 60 years old now. How do you deal with the pressure of life on tour? "I just have to look after myself and get plenty of rest, otherwise I can't sing. My voice is in good shape and vocally, this Squeeze is such a strong line-up. Everyone can sing and it sounds fantastic."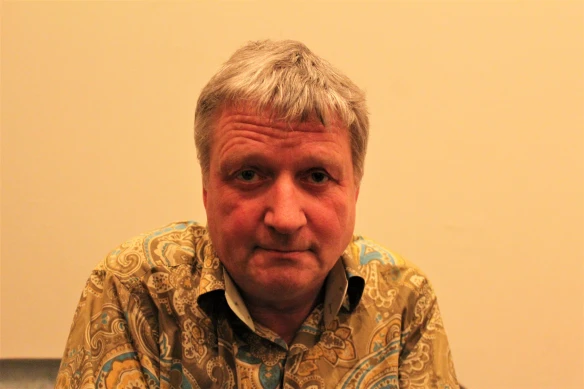 www.facebook.com/squeezeofficial